EPA Directs Ameren to Conduct Additional Cleanup Work to Address Elm Point Wellfield Contamination
U.S. Department of Justice also filed a motion to withdraw the proposed Consent Decree for Operable Unit 4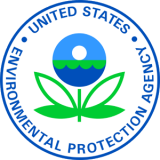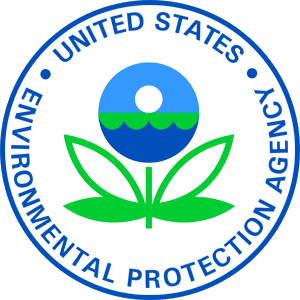 LENEXA, KAN. (FEB. 16, 2023) – Today, the U.S. Environmental Protection Agency (EPA) invoked the additional work clause of the 2018 Administrative Settlement Agreement and Order on Consent (ASAOC) for Operable Unit 4 (OU4) of the Findett Corp. Superfund Site in St. Charles, Missouri. Under the ASAOC, EPA is requiring Ameren to conduct additional investigation and interim cleanup actions at the site to address contamination.
"EPA worked quickly to complete the January field work and laboratory analysis of soil and groundwater samples collected in the Elm Point Wellfield," said EPA Region 7 Superfund and Emergency Management Division Director Bob Jurgens. "EPA is taking swift action to ensure that Ameren addresses the newly found Elm Point Wellfield contamination."
As a result of the investigation conducted by EPA in January 2023, the Agency has determined there is a need for additional work to be completed at OU4 of the site and has directed Ameren to implement the following actions:
Perform cleanup pilot studies to proactively reduce contaminants and evaluate the continued applicability of these treatments to the current contaminants.

Conduct a focused feasibility study to evaluate additional remedial actions and propose revisions to the existing remedy to address the recent identification of groundwater contaminants north of the Ameren Substation.

While the focused feasibility study is being conducted, Ameren should work with the city to address its water supply needs in the interim; for example, by working with the city to develop a safe well-pumping regime, or other alternatives.
Now that EPA has ruled out a different source of the contamination north of Highway 370, in addition to directing Ameren to immediately address the Elm Point Wellfield contamination, the Agency has requested the U.S. Department of Justice withdraw the proposed Consent Decree for OU4. Given the work currently underway and the public comments received, the United States does not believe it is appropriate to move forward with the Consent Decree at this time.
EPA Region 7 will hold a Community Meeting at the St. Charles Borromeo Catholic Parish on Thursday, Feb. 23. The session will begin at 6 p.m. with a formal presentation held at 7 p.m. Following the presentation, EPA staff will facilitate a question-and-answer session until 8:30 p.m.
Additional information regarding the Findett Corp. Superfund Site is available on EPA's Site Profile page.
# # #
Learn more about EPA Region 7
View all Region 7 news releases
Connect with EPA Region 7 on Facebook
Follow us on Twitter: @EPARegion7