Global Problems Require Global Action, and EPA is Leading the Way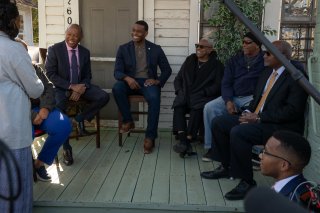 Over the past year, I've been traveling as often as I can, meeting with leaders and communities across the United States as we work to achieve President Biden's ambitious environmental agenda. I am proud that EPA is moving full steam ahead to tackle the climate crisis and advance environmental justice for all people.   
At the same time, I'm regularly reminded that pollution and environmental challenges do not respect national boundaries.
When it comes to confronting the climate crisis, we are working closely with global leaders, sharing expertise and ensuring we hold nations to a high standard. When it comes to transboundary water and wastewater pollution originating from Tijuana, Mexico, or the impact of mining operations in British Columbia, Canada, on water quality of the Kootenai River Basin, EPA is committed to coordinating with local, state and Tribal governments and reaching long-term solutions with the governments of Mexico and Canada.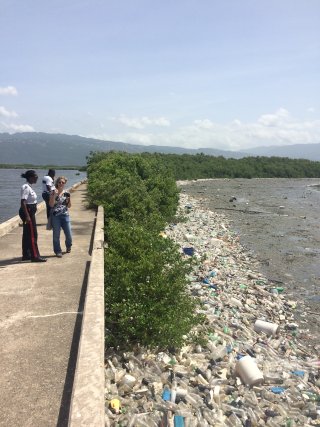 And when it comes to other shared global environmental threats, such as mercury contaminating our lakes and plastic pollution in our oceans, we know that global problems require global action. This month, I will be co-chairing the Organization for Economic Cooperation and Development (OECD) Environment Ministers Meeting, where the environment ministers from many of the 38 OECD member countries will gather for the first time in six years under the theme "Ensuring a Resilient and Healthy Environment for All." This will be the first time since the 1970s that an EPA Administrator has chaired the OECD Environment Ministers Meeting, and it's happening at a critical moment.  
 
The OECD meeting was planned before war erupted in Ukraine and a convening of member states takes on extra importance in this context. The organization is rooted in a shared commitment to democracy and in the historic rebuilding of Europe after World War II. I am horrified by Russia's actions, the loss of so many innocent lives, and the devastation in Ukraine.  EPA is poised to help rebuild Ukraine's environmental infrastructure and institutions, as the agency did 30 years ago in the former Soviet Bloc countries. We will do what is needed to assist the Government and the people of Ukraine.   
 
EPA has a responsibility to work with the international community to ensure a healthy future, protect the global commons, support a robust and sustainable economy that creates good-paying jobs, and advance strong environmental governance by deploying our expertise and innovation. Building on EPA's long history of international collaboration, I will be carrying forward EPA's five international environmental priorities with my counterparts and colleagues from across the globe. Our international priorities include:  
Combatting the Climate Crisis; 
Advancing the Values of Environmental Justice and Equity; 
Addressing Transboundary Pollution in North America and Globally; 
Building Environmental Infrastructure, a Green Economy and Green Jobs; and, 
Strengthening Environmental Governance by Deploying EPA Expertise and Innovation.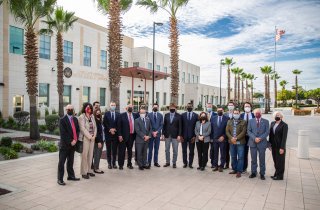 Read more about EPA's international priorities.
These priorities are driven by President Biden's leadership and commitment to the global community, from rejoining the Paris Climate Agreement on day one of this Administration, to putting environmental justice front and center, to passing the historic Bipartisan Infrastructure Law, which makes critical investments in a cleaner environment. In just one year, our leadership is making a difference.  
 
With the strong support of President Biden, I have been infusing environmental justice into all aspects of EPA's work. When I meet with international environmental leaders – at the United Nations, the G7 and G20, and the OECD – my counterparts are taking notice and supporting action on environmental justice.  Environmental leaders from around the world are asking to join the discussion, and we're excited to engage.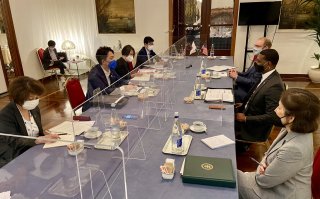 Every day, the professionals at EPA are working hard to make sure people have clean air, clean water, and are safe from dangerous chemicals. Internationally, EPA is seen as the gold standard for environmental protection, based on our commitment to science, setting of strong standards and introducing new and innovative approaches to the most persistent and difficult environmental concerns. I'm honored to carry this legacy forward.  
Editor's Note: The views expressed here are intended to explain EPA policy. They do not change anyone's rights or obligations. You may share this article. However, please do not change the title or the content, or remove EPA's identity as the author. If you do make substantive changes, please do not attribute the edited title or content to EPA or the author.
EPA's official web site is www.epa.gov. Some links on this page may redirect users from the EPA website to specific content on a non-EPA, third-party site. In doing so, EPA is directing you only to the specific content referenced at the time of publication, not to any other content that may appear on the same webpage or elsewhere on the third-party site, or be added at a later date.
EPA is providing this link for informational purposes only. EPA cannot attest to the accuracy of non-EPA information provided by any third-party sites or any other linked site. EPA does not endorse any non-government websites, companies, internet applications or any policies or information expressed therein.