A Year of Accomplishments at EPA
One year ago today, President Biden took office and launched the most ambitious environmental agenda in our nation's history. From restoring scientific integrity, to confronting climate change, to advancing environmental justice, the EPA team has been hard at work implementing the President's vision of a healthier, more equitable America.
We are launching "Perspectives" so that Americans can hear directly from some of our vastly dedicated and talented EPA employees, including our scientists, engineers, and regional staff who work closely with communities on the ground, and stay informed about agency actions in 2022.
For our first entry, I want to look back at some of the important achievements we've made as an agency over the past year. 
Tackling Climate Change
Climate change impacts every aspect of our livelihoods. From wildfires across the American West, to record-shattering hurricane seasons in the Gulf and East Coasts, to historic flooding in the Heartland, Americans are seeing and feeling the impacts of the climate crisis with increasing regularity. There is no small town, big city, suburban or rural community that's unaffected.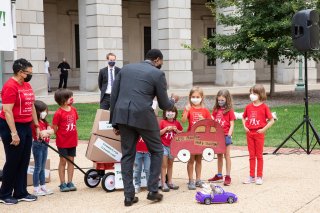 That's why when President Biden took office, he set a historic goal to cut greenhouse gas pollution in half by 2030. EPA is moving with a sense of urgency to meet the President's goal and tackle the climate crisis head on.  
We're phasing down hydrofluorocarbons (HFCs) – potent greenhouse gases used in refrigeration and air conditioning equipment. A global phasedown of these super-pollutants would avoid up to half-a-degree of global warming. 
To get EPA's clean cars program back on track, I signed the most aggressive federal emissions standards for passenger cars and light trucks ever. This program alone will avoid more than 3 billion tons of greenhouse gas emissions through 2050.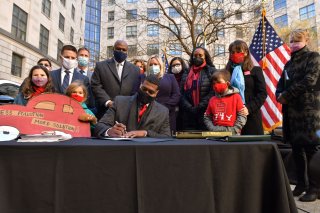 We also proposed an ambitious rule to slash pollution from the oil and natural gas sector, including, for the first time, reductions from existing sources. The proposed rule would lead to significant, cost-effective reductions in methane emissions and other health-harming air pollutants that endanger nearby communities. The proposed rule is also expected to reduce 41 million tons of methane emissions through 2035.  
This past year, we proved that America is back when it comes to leading the world in addressing the climate crisis – and we will continue to lead by prioritizing the people and communities who've borne of the burden of pollution for far too long.   
Advancing Environmental Justice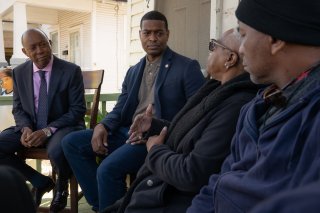 Shortly after I was sworn in, I directed my leadership team to embed environmental justice into every aspect of our work – from our regulatory, to permitting, to enforcement activities. There is no higher priority than ensuring that all people in this country – regardless of the color of their skin, money in their pocket, or community they live in – have clean air to breathe, clean water to drink, and the opportunity to live a healthy life. Our work to advance equity and justice will continue to be a central driver in everything that we do. 
That's why this past November, we launched the "Journey to Justice" tour across the Southeast, because rebuilding trust is essential to making progress. And rebuilding trust requires that we see up close the injustices that people have endured for generations, hear directly from frontline communities, and commit to working together with urgency to fix these historic wrongs.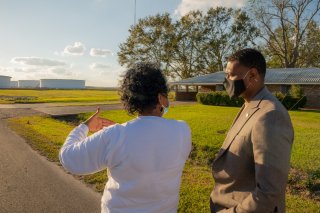 I had the privilege of meeting with historically marginalized communities in Mississippi, Louisiana, and Texas. I learned a great deal from the communities I met with, and I committed to going further than EPA has gone before, leveraging our enforcement authority to hold polluters accountable, and working with Congress to get the toughest laws in place that are adequate and protective – all while working with community members who've been fighting for their health and safety for decades. 
In 2021, EPA also received $100 million in American Rescue Plan funding. We've started directing that money toward environmental justice priorities, including air monitoring, community grants, and children's health efforts.   
And last year, we made clear that this EPA will not hesitate to use its authority to hold polluters accountable.  
Protecting the Health and Safety of Communities
And as we work to confront the climate crisis and advance environmental justice, we are also committed to revitalizing communities across the country.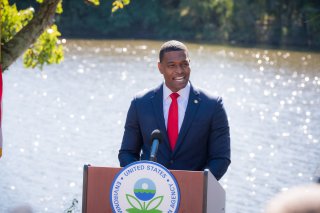 The President has made replacing lead pipes and improving water infrastructure a cornerstone of his work to build a better America – and EPA is at the center of delivering on that mission. We've announced more than $8 billion in total water infrastructure funding, which will create nearly 80,000 jobs. And when the agency announced 2022 State Revolving Fund water program investments from the Bipartisan Infrastructure Law, I wrote a letter to every governor of every state, urging them to prioritize funding to address public health concerns like lead in drinking water and PFAS pollution in historically underserved communities. 
We also announced a $1 billion investment from the Bipartisan Infrastructure Law to initiate cleanup and clear the backlog of 49 previously unfunded Superfund sites and accelerate cleanup at dozens of other sites across the country, launched a comprehensive Strategic Roadmap to confront PFAS contamination nationwide, and took action to stop the use of the pesticide chlorpyrifos on all food to better protect human health, particularly that of children and farmworkers. 
While these actions represent only a fraction of what we've accomplished over the past year, I'm so proud of the EPA team who worked tirelessly to make them happen. 
We're going to keep the pedal to the metal in 2022, and I'm excited for you to learn more about what's on deck for the year ahead. 
Editor's Note: The views expressed here are intended to explain EPA policy. They do not change anyone's rights or obligations. You may share this article. However, please do not change the title or the content, or remove EPA's identity as the author. If you do make substantive changes, please do not attribute the edited title or content to EPA or the author.
EPA's official web site is www.epa.gov. Some links on this page may redirect users from the EPA website to specific content on a non-EPA, third-party site. In doing so, EPA is directing you only to the specific content referenced at the time of publication, not to any other content that may appear on the same webpage or elsewhere on the third-party site, or be added at a later date.
EPA is providing this link for informational purposes only. EPA cannot attest to the accuracy of non-EPA information provided by any third-party sites or any other linked site. EPA does not endorse any non-government websites, companies, internet applications or any policies or information expressed therein.