EPA's Patrick H. Hurd Sustainability Award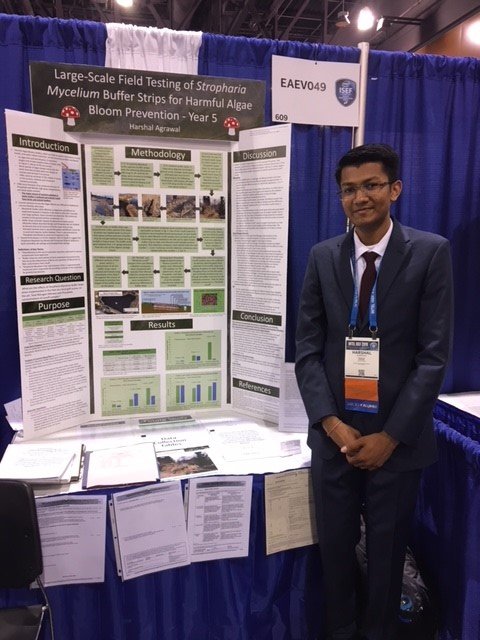 The Intel® International Science and Engineering Fair®  Exit (Intel ISEF) , is the world's largest international pre-college science competition. It is the premier global science competition for students in grades 9–12. The 2019 Intel ISEF brought together 1,842 high school students from 80 countries, regions and territories who presented their independent research in competition for approximately $5 million in awards and scholarships. The 2020 Intel ISEF will be in Orange County, CA.
Since 2009, EPA has participated as a Special Award Organization, and shared information about environmental protection with the Intel ISEF participants and visitors. EPA encourages the young innovators to apply science to environmental challenges and recognizes one student whose work demonstrates a commitment to environmental sustainability and stewardship with the EPA Patrick H. Hurd Sustainability Award. 
In 2011, the EPA Sustainability Award was renamed in honor of Patrick Hurd, who managed the effort behind EPA's first Sustainability Award. Read his blog post Science is Cool and Verle Hansen's blog post Among the Stars to get an idea of what ISEF is like.
EPA's award provides funding for the winning student and a chaperone to participate in and display the student's project at EPA's People, Prosperity and the Planet (P3) Student Design Competition for Sustainability. P3 is an annual event that brings together young environmental innovators and scientists to showcase their designs for a sustainable future. The 2019 P3 National Student Design Expo is June 16-17, 2019 in Boston, MA.
The 2019 Patrick H. Hurd Sustainability Award winner is Harshal Agrawal, a senior at Dr. Ronald E. McNair Academic High School in Jersey City, New Jersey. Harshal's project, "Large-Scale Field Testing of Stropharia Mycelium Buffer Strips for Harmful Algae Bloom Prevention, Year 5," has a long-term goal of developing a low-cost, eco-friendly, and efficient way of preventing Harmful Algal Blooms (HABs).  Read our news release to learn more: Innovative Water Quality Project by New Jersey High School Student Wins EPA Award.
Jacqueline Prawira, a freshman at Mountain House High School in Mountain House, California, received an honorable mention for her project "OceanBioplas: The Plasticity of Marine Exoskeleton-Inspired Materials and their Degradability in the Environment (Soil and Seawater/Saltwater)." Jacqueline's project used biomimicry to replace single-use plastics with an alternative, biodegradable solution.
Other Patrick H. Hurd Sustainability Award Winners