Regulations and End-Use Specifications Explorer (REUSExplorer)
View REUSExplorer Webinar
In September 2022, EPA hosted a webinar that demonstrated how to use the REUSExplorer. The one-hour-long session explores the different guidelines and regulations for water reuse developed across states for a variety of water sources and end-use applications.  You can view a recording of the webinar.
News in Water Reuse Regulations and Guidelines

Reuse regulations are in the works by several states. Check out the latest information.

Recent and Upcoming Water Reuse Activities

Learn about the latest events and activities, including highlights of the REUSExplorer.

Distribution of Reuse Regulations and Guidelines

Explore metrics and maps associated with existing reuse regulations.
New content to be added throughout 2022.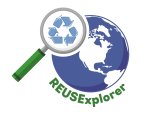 The information provided is a summary of state-specific chemical and microbial specifications for a variety of water reuse applications as of October 2021. Results included in this explorer were derived from the regulations, guidance, laws, or policy documents of each state and language from the state documents was preserved to the degree possible. These summaries are not legally binding and do not replace or modify any state or federal laws; please always refer to your state for the latest information. The end-uses currently available for searching in the tool are potable water reuse, onsite non-potable water reuse, other centralized non-potable reuse, livestock watering, agricultural, and landscape reuse applications. The final batch of content will be added at the end the year. This tool was developed by EPA and partners as part of the Water Reuse Action Plan (Action 3.1).
---
Select the state, sources of water, and/or reuse application of interest using the available drop-down menus. No selection will display all available results. If no results are available for multiple selections, the search will yield "no results available." The results do not include laws and policies under development.
| State | Sources of Water | Reuse Application | Summary Document |
| --- | --- | --- | --- |
| CO | Municipal Wastewater | Agricultural Irrigation | Refer to Results |