Federal Agencies and Organizations Addressing Environmental Asthma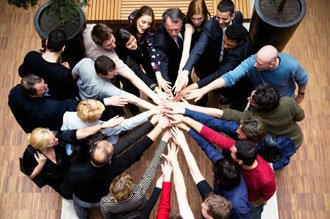 EPA works with federal agencies, national nonprofit organizations and EPA regional offices to encourage integration of outreach and education on environmental asthma triggers.
On this page:
On other pages:
---
Federal Agencies
EPA works closely with these federal partners to advance asthma control and care in communities across the country.
To learn more about a federal interagency collaboration to help ensure healthy homes and communities exist for our children, visit the President's Task Force on Environmental Health Risks and Safety Risks to Children.
National Heart, Lung and Blood Institute

National Asthma Control Initiative
The initiative is a multi-component, mobilizing and action-oriented effort to engage diverse stakeholders who are concerned about or involved in improving asthma control. Its ultimate aim is to bring the asthma care that patients receive in line with evidence-based recommendations.
National Asthma Education and Prevention Program
This program's ultimate goal is to enhance the quality of life for patients with asthma and decrease asthma-related morbidity and mortality.

National Institute of Environmental Health Sciences, or NIEHS
NIEHS plays a pivotal role in funding research on children's health. The Institute partners with EPA to support thirteen research centers devoted exclusively to children's environmental health and disease prevention. These centers focus on the important role that the environment has on a host of childhood illnesses, including asthma.
---
National Organizations
EPA collaborates with these organizations, through multi-year cooperative agreements, to prevent asthma attacks, emergency room visits and other poor health outcomes by increasing the number of people, especially children and low income and minority individuals, with asthma taking actions to reduce their exposure to environmental triggers. Learn about these funded projects:
America's Health Insurance Plans, Washington, DC
America's Health Insurance Plans (AHIP) is the national trade association representing the health insurance industry whose members provide health and supplemental benefits to more than 200 million Americans. AHIP will collaborate with EPA to identify and disseminate promising interventions across health plans, and their provider networks, that help prevent asthma episodes and promote asthma management among culturally diverse populations. Specifically, AHIP will conduct two national assessments to identify emerging asthma care delivery programs that take into account new payment and delivery models. AHIP will host a series of webinars to highlight health plan efforts to incorporate environmental interventions into comprehensive asthma care programs and will convene a leadership roundtable to share best practices.
American Lung Association of the Upper Midwest, Springfield, Illinois
The American Lung Association of the Upper Midwest (ALAUM) is committed to saving lives by improving lung health and preventing lung disease through research, education and advocacy. ALAUM will partner with EPA and 18 tribes in 12 states nationwide to implement a proven, sustainable and culturally-specific approach – Tribal Environmental Action for Children's Health (TEACH) – to build the capacity of tribes to assess and remediate asthma triggers. Specifically, ALAUM will empower 270 or more tribal professionals with the knowledge and skills needed to improve home indoor environments, asthma control, and health outcomes for children in a minimum of 216 homes.
National Center for Healthy Housing, Columbia, Maryland
The National Center for Healthy Housing (NCHH) is the preeminent national nonprofit dedicated to securing healthy homes for all. Since 1992, NCHH has successfully integrated healthy housing advocacy, research, and capacity building to reduce health disparities nationwide. NCHH and EPA will launch and grow large-scale, evidence-based, sustainable asthma home visiting programs in 30 states. Specifically, NCHH will provide training and technical assistance to help state agencies and other stakeholders design and implement asthma home visiting.
Public Health Institute, Oakland, CA
The Public Health Institute (PHI) generates and promotes research, leadership and partnerships to build capacity for strong public health programs. The Regional Asthma Management and Prevention (RAMP), a project of PHI, promotes comprehensive strategies for reducing asthma that include clinical management and environmental protection. PHI will collaborate with EPA to incorporate asthma environmental interventions into the chronic disease management services of 45 school-based health centers across the nation. Specifically, RAMP will develop a guide of evidence-based interventions, conduct national and state training programs, and convene a national learning collaborative.
EPA also works closely with these organizations, which play an important role in asthma control.
The following links are to non-federal government sites. Exit