Training and Engagement Center
This page provides training and technical assistance information for drinking water, wastewater, and storm water (water sector) utilities and stakeholders on how to build resilience and adapt to climate change impacts.
On this page:
Technical Assistance
Climate change poses significant challenges to water sector utilities in fulfilling their public and environmental health missions. Using our Resilient Strategies Guide (RSG) and Climate Resilience and Awareness Tool (CREAT), water sector utility owners and operators can begin the process of assessing climate risk from these events. EPA provides a targeted and efficient technical assistance process with substantial facilitation support throughout. CRWU assists by promoting a clear understanding of climate change and helps to identify potential long-term adaptation options for decision-making related to implementation and infrastructure financing. To see what other utilities have done in the past related to climate assessment with CRWU view the Adaptation Planning in Action Videos or the trainings workshops below.
If you are a water sector utility or know of one that wants to receive technical assistance to conduct a climate risk assessment, contact CRWUhelp@epa.gov.
Climate Risk and Resilience Trainings by Climate Region
The following detailed trainings on the RSG and CREAT are offered for the climate regions depicted in the map. Each regional workshop series includes a regional climate change synopsis, training on CRWU tools, a utility case study, and a discussion on financing adaptation projects.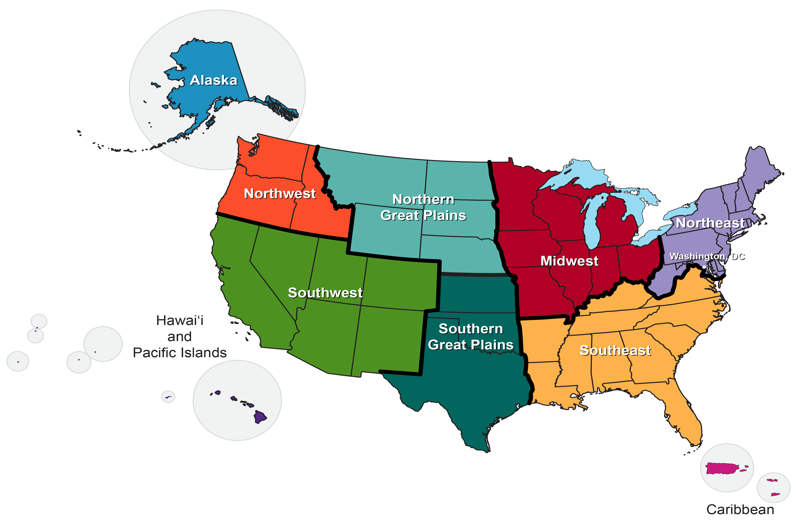 Find your climate region on the map and check out the recorded trainings available. If your climate region is not covered, explore the trainings offered in other regions and check back for new trainings.
Stories from the Sector