Level III and IV Ecoregions of the Continental United States
[NOTICE] If you are having issues downloading the files on EcoRegions website, we recommend you try opening the site in another web browser. Or copy the link address to another tab to open the attachment in a new window.
For additional details about each Ecoregion level, including links to downloadable maps and GIS data files, click on one of the gray bars below.
Level III Ecoregions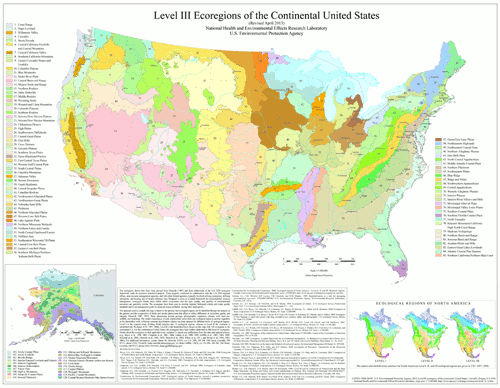 Level III Ecoregions Downloads
(NOTE: maps and GIS files may differ. To make sure you are using the most current ecoregion data, download shapefiles of ecoregions)
GIS data (shapefiles, metadata and symbology):
Maps (PDF Format):
Ecoregion Descriptions (MSWord documents):
Level IV Ecoregions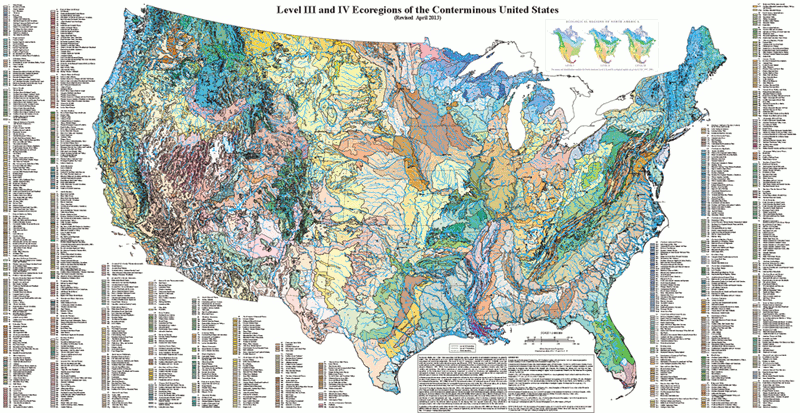 (NOTE: maps and GIS files may differ. To make sure you are using the most current ecoregion data, download shapefiles of ecoregions)
GIS data (shapefiles, metadata and symbology):
Maps (PDF Format):