Naval Training Center Orlando Site Spotlight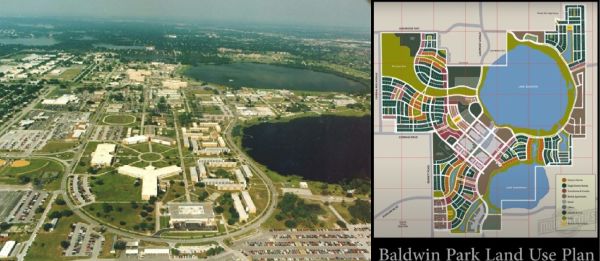 Redevelopment plan for the former NTC Orlando
Congratulations to the Department of the Navy, Florida Department of Environmental Protection, Baldwin Park Development Company, the City of Orlando and EPA Region 4, the winners of the 2020 EPA National Federal Facility Excellence in Site Reuse Award! The former Naval Training Center in Orlando, Florida is comprised of 2,075 non-contiguous acres from four separate facilities: the Main Base, the McCoy Annex, the Herndon Annex, and a facility designated as "Area C". The former NTC, selected for award in the Non-National Priorities List Base Realignment and Closure (non-NPL BRAC) category, is now a mixed-reuse site containing a master-planned community, police training facilities, parks, apartments, and industrial warehouses. 
Photo Source: U.S. Navy & Modern Cities

(1 of 11)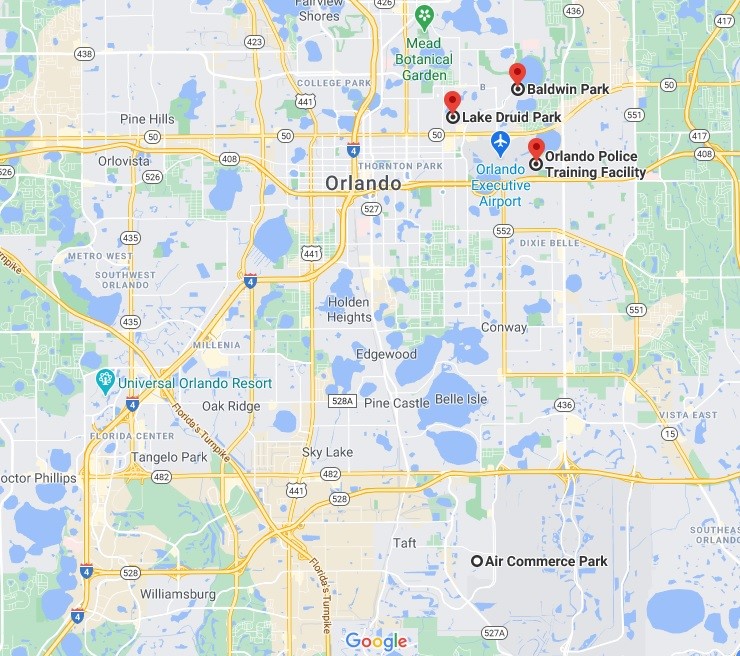 Locations of the former NTC and its Annexes
Constructed in 1940 as an Army Air Corps training facility, the property became NTC Orlando in 1968. The facility was selected for closure under the Base Realignment and Closure program in 1993. The former Main Base area is located approximately three miles east of downtown Orlando and has been converted into Baldwin Park; a mixed-use, master-planned community.
Photo Source: Google Maps
(2 of 11)
Mountain of debris during demolition
Baldwin Park Development Company purchased the Main Base property from the City of Orlando in 1999 following an expedited property transfer from the Navy. Redevelopment included the demolition of over 250 buildings, 200 miles of underground utilities and 25 miles of roads. Concrete and masonry materials from the demolition were crushed on site and recycled into base materials for the constructed infrastructure, saving an estimated 30,000 dump truck trips through the community to a construction and demolition debris landfill.
Photo Source: U.S. Navy
(3 of 11)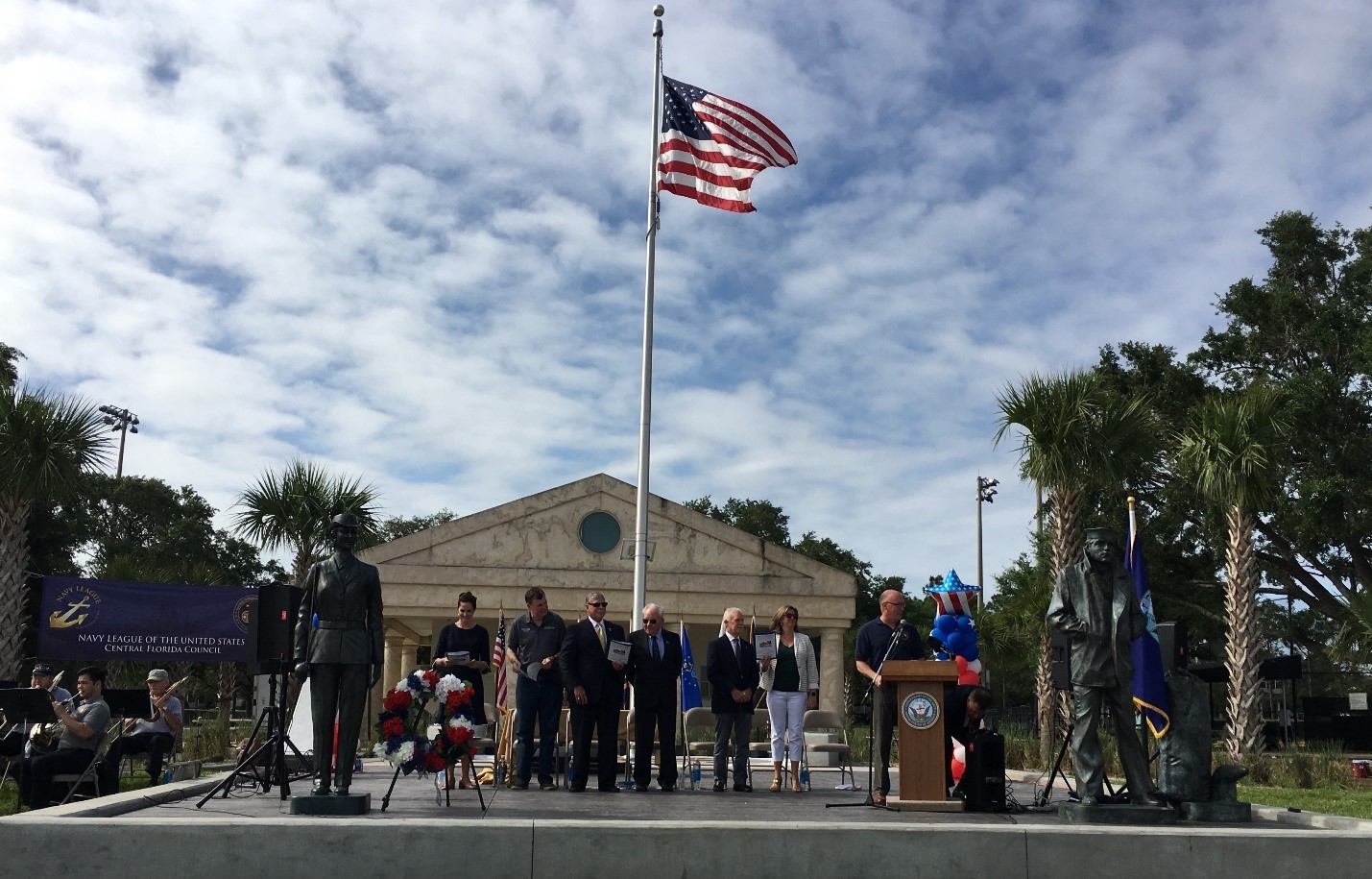 Blue Jacket Park
Redevelopment of the former Main Base included the construction of Blue Jacket Park.  The park is named for the thousands of service personnel known as "Blue Jackets" who worked and trained at the NTC Orlando. The park includes a Navy History Wall, a memorial located on the site of the former NTC parade grounds.  The wall's 10 panels tell the story of the Navy's history in Orlando, FL.
Photo Source: U.S. Navy
(4 of 11)
Air Commerce Park
McCoy Annex is located approximately eight miles south of the former Main Base. McCoy Annex is now home to the Villages of Southport, a residential community with over 650 residents and a community facility. McCoy Annex also includes Air Commerce Park, a developing industrial facility with a plan to build three million square feet of industrial warehouses, distribution centers, offices and flex space. 
Photo Source: U.S. Navy
(5 of 11)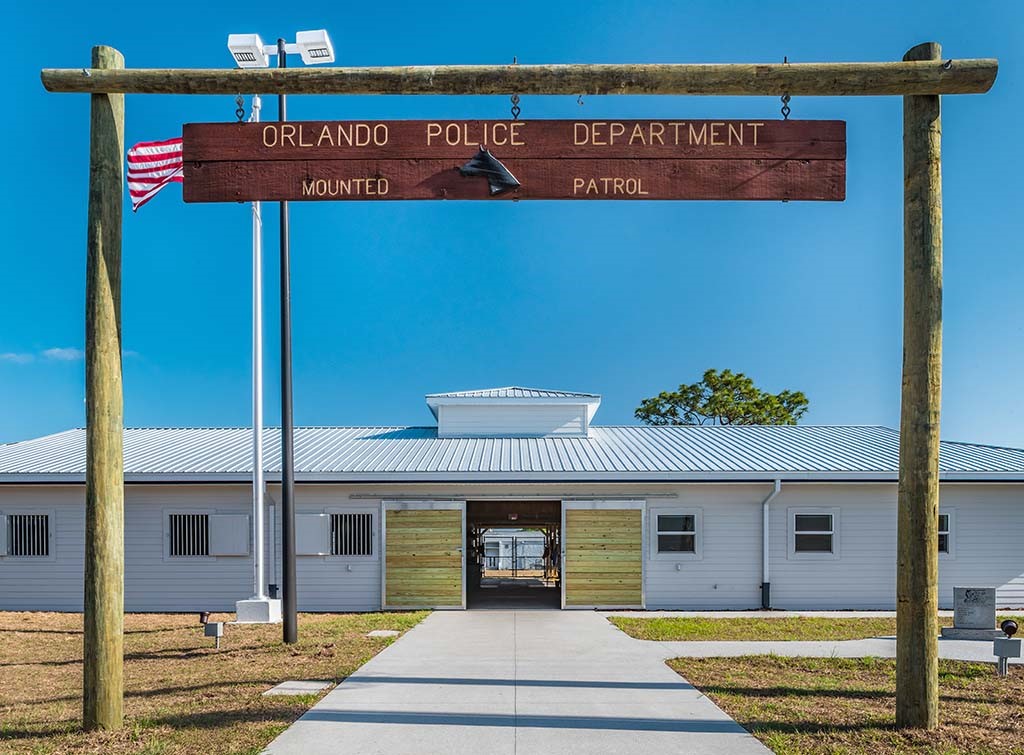 Orlando Police Department's Mounted Patrol Facility
Herndon Annex, located approximately 1.5 miles south of the Main Base, is now the Orlando Police Department training facility. This training facility includes an indoor shooting range, a police horse barn and paddock, the City of Orlando Traffic Management Center and a forensics facility.
Photo Source: U.S. Navy
(6 of 11)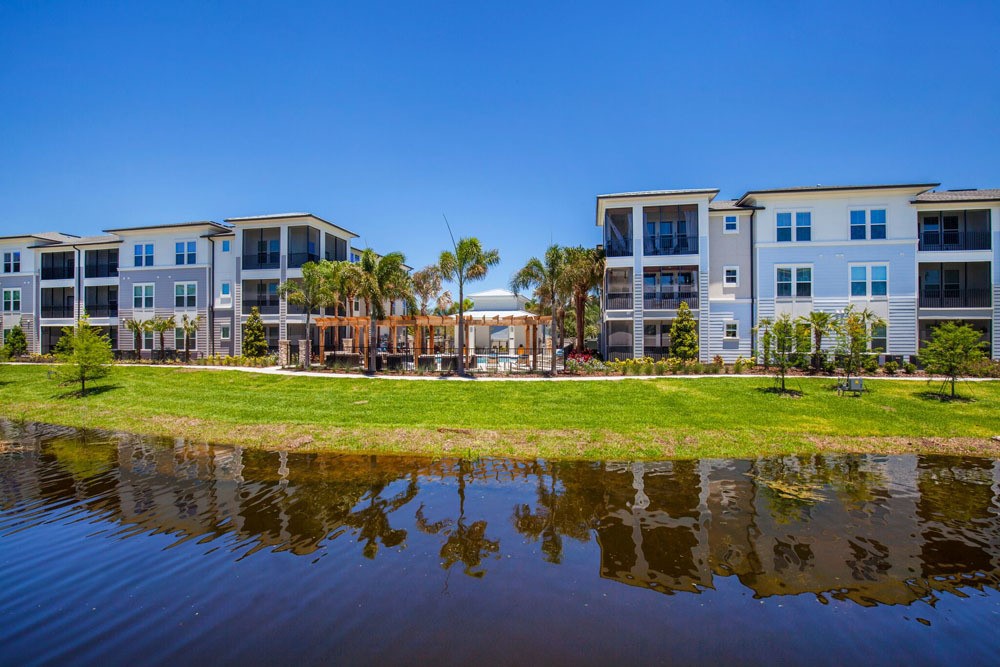 Linden Audubon Apartments
Area C is located approximately one mile west of the former Main Base, and now includes Lake Druid Park and the Linden Audubon Park Apartments. Lake Druid Park features two mountain bike tracks, a community garden, an off-leash dog park and other recreational spaces.
Photo Source: U.S. Navy
(7 of 11)
Pink Ribbon Garden
One unique and innovative feature of the Former NTC Orlando redevelopment is the community garden at Lake Druid Park. The community garden includes the Pink Ribbon Garden, sponsored by Libby's Legacy Breast Cancer Foundation and Grammy® Award-winning musician Melissa Etheridge. With its 50 gardening plots, this garden is the largest community garden space in Central Florida. As part of the garden's "Grow One, Give One" concept, survivors tend the garden and for each bag harvested, another bag is collected for a patient in current treatment.
Photo Source: U.S. Navy
(8 of 11)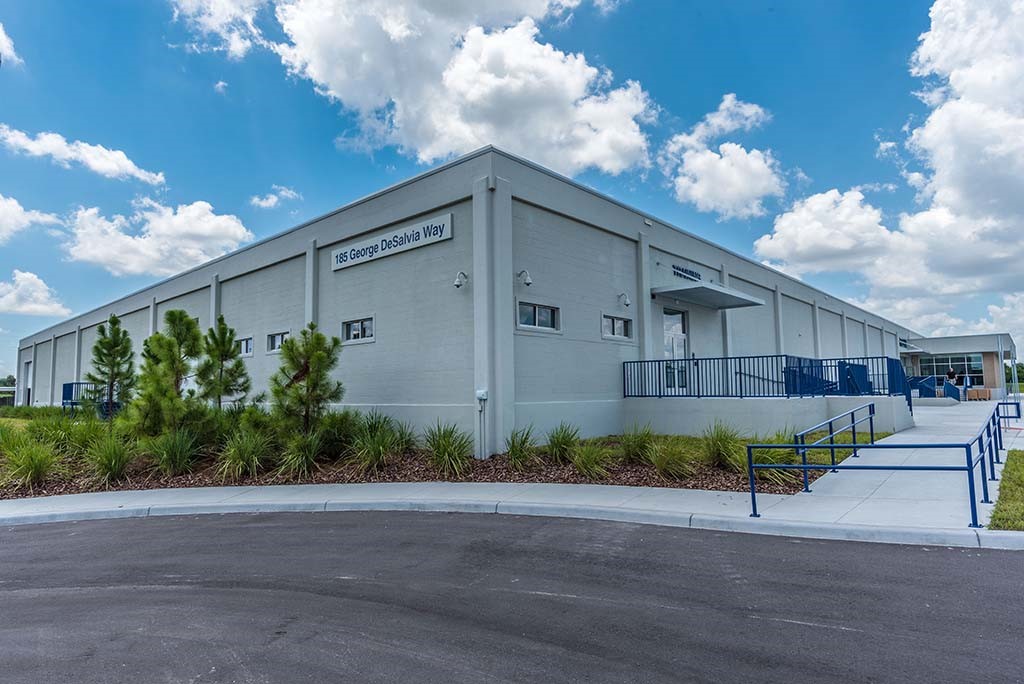 Crime Scene Facility
The impact and visibility of the remediation activities were considered when treating groundwater contaminated with trichloroethene and tetrachloroethene, and for soil and groundwater contaminated with lead, arsenic and pesticides. Safe, low-profile and cost-reducing treatment technologies were implemented with the goal of protecting human health and the environment while maximizing future redevelopment options.
Photo Source: U.S. Navy
(9 of 11)
Baldwin Park
The NTC Orlando Partnering Team managed the initial investigation of 56 areas, conducted further investigation and remediation of 27 individual sites on the Main Base and removed of over 230 underground and aboveground storage tanks. The Partnering Team worked closely with the City of Orlando and private developers to facilitate construction and land reuse, which included relocating monitoring wells and developing plans to work around existing landfills. Currently, five sites remain under active, long-term monitoring and remediation plans.
Photo Source: City of Orlando
(10 of 11)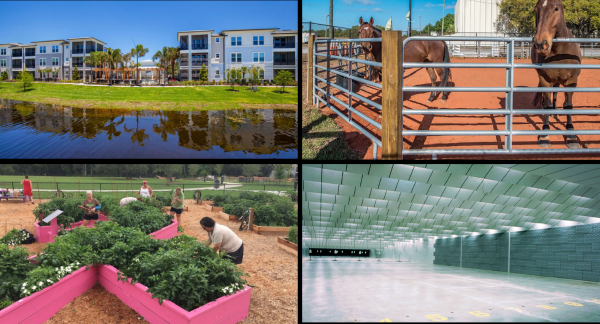 Baldwin Park
Baldwin Park was awarded the Sustainable Florida Award from the Council for Sustainable Florida for its commitment to Florida's economic, environmental and social future.  Baldwin Park was also selected as a 2006 EPA Phoenix Award winner. The prestigious Phoenix Award honors projects which overcome environmental and social challenges to transform blighted and contaminated areas. The redevelopment of NTC Orlando successfully brought together federal, state and local stakeholders in a partnership to obtain every available redevelopment incentive. The City of Orlando teamed with the other stakeholders and promoted public and private investments. The partnership resulted in a thriving and beneficial community.
The EPA recognized these achievements by presenting the US Navy, Florida Department of Environmental Protection, Baldwin Park Development Company, City of Orlando and EPA Region 4 with the 2020 Federal Facility Excellence in Site Reuse Award.
Photo Source: U.S. Navy
(11 of 11)