Redevelopment at Federal Facilities
Federal facility Superfund sites are being cleaned up across the country, helping communities reclaim and reuse thousands of acres of formerly contaminated land. Many sites now host parks, businesses, renewable energy facilities, wildlife habitat, neighborhoods and farms. Sites in reuse include sites with continued use and/or active reuse. Continued use sites are being used in the same general manner as prior to becoming subject to the Superfund program. Sites in active reuse are being used in a different manner than prior to becoming subject to the Superfund program, or the property was unused and now supports a specific use. Reusing sites makes a visible difference in communities – enabling job opportunities, strengthening local economies and providing priority services.
On this page:
---
Reuse Inventory
In 2021, EPA's Federal Facilities Restoration and Reuse Office (FFRRO) inventoried a subset of federal facility Superfund sites that are in reuse and/or continued use, to provide current, precise, and reliable reuse-related information. Any example of reuse or continued use on a site is counted as a reuse instance. For example, a site that had four baseball fields built on it after site cleanup, has four instances of Recreational reuse. A site can have more than one type of reuse category, and/or multiple reuse instances associated with it. Instances of reuse and continued use were tallied and divided up into nine reuse categories.  The table below details the reuse categories, and the total number of reuse instances  across 51 federal facility sites.
| Reuse Category | Number of Sites | Number of Reuse Instances |
| --- | --- | --- |
| Commercial | 47 | 1,680 |
| Ecological | 42 | 1,362 |
| Recreational | 40 | 847 |
| Industrial | 35 | 593 |
| Military | 35 | 409 |
| Public Services | 33 | 251 |
| Residential | 23 | 141 |
| Federal | 22 | 51 |
| Agricultural | 10 | 16 |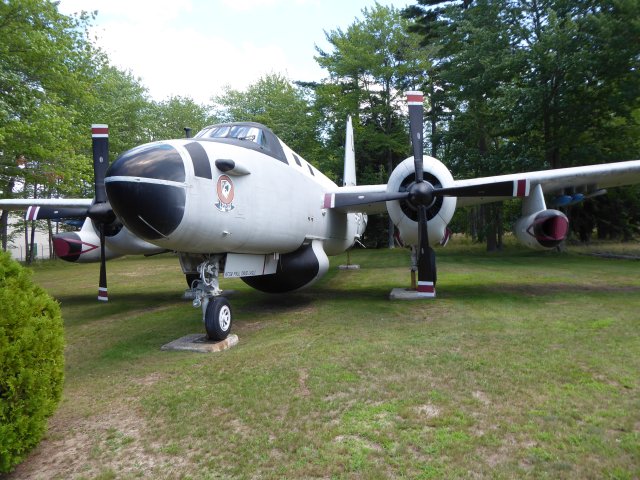 The reuse category supported by the greatest number of sites is commercial, as it is supported by 47 of 51 sites evaluated. The following two most-supported categories are ecological use at 42 sites and recreational use at 40 sites. These findings suggest that Federal Facility Superfund sites may be ideal for commercial, ecological and recreational use. Many sites encompass vast acreages that naturally contain ecological features such as creeks, rivers and streams as well as open space for recreational facilities and developed areas for businesses that support federal operations and the local area. .
---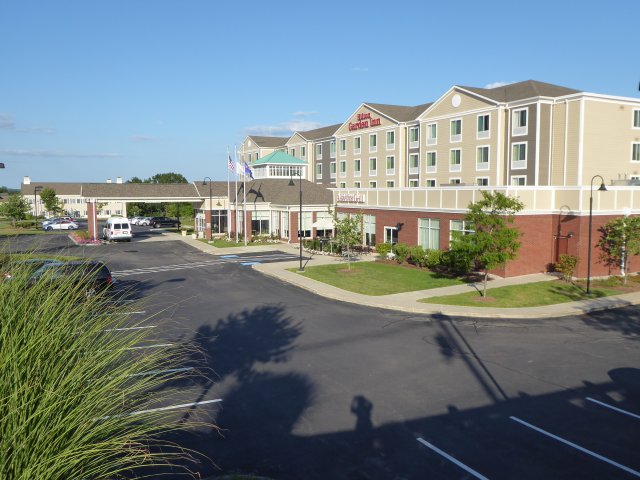 Redevelopment Economics at Federal Facilities
Many reuse outcomes can play a role in economically revitalizing a community. EPA measures the economic beneficial effects of reuse at federal facility Superfund sites by collecting the following types of information:
Number of businesses located on site.

Number of people employed at site businesses.

Annual employment income from on-site jobs.

Annual sales revenue generated by businesses on site.
FFRRO tracks these figures from year to year, to give a general overview of the national beneficial effects associated with federal facility Superfund redevelopment. Readily available internet and database sources are utilized to create estimates of economic site totals. Without more extensive research it is not always possible to identify all business names and addresses on site.
Estimates of Economic Activity at Federal Facilities 2016 - 2021

Year
Sites in Reuse with Economic Data
Number of Businesses Identified
Reported Annual Sales (billions)*
Reported Jobs
Annual Employment Income (billions)*
2016
11
628
$6.2
40,000
$3.4
2018
16
1,198
$8.9 
62,503
$4.8
2019
22
1,422
$10.0
115,097
$7.4
2020
45
2,052
$11.6
188,734
$14.9
2021
50
2,227
$17.3
223,384
$18.7
Note:  These are estimates of economic activity at federal facilities Superfund sites based on methodology developed by EPA's Superfund Redevelopment Program.  Data on businesses, jobs and annual sales were obtained from Hoovers/Dun & Bradstreet, Reference Solutions, Manta.com and other published reports identified online. These databases and reports include data reported by businesses.  Accordingly, some reported values might be underestimates or overestimates. In general, economic information gathered for sites in reuse is conservative, as it is not always possible to identify all businesses on site. Wage data are from the Bureau of Labor Statistics (BLS) Quarterly Census of Employment and Wages and are used to estimate annual income based on the number of jobs identified at the business and the average weekly wage reported by BLS for each business's primary NAICS code and location. Note that * indicates that the values were adjusted to 2020 USD using the Consumer Price Index (CUUR0000SA0, not seasonally adjusted, U.S. city annual average).
Information about FFRRO Site-Specific Economic Highlights
The reuse of Superfund sites provides a wide range of benefits to local communities across the country. Some of these benefits are easy to quantify, while others are not. For example, commercial or industrial reuse of a site can bolster local economies by supporting jobs and generating sales revenues. However, not all sites in reuse involve an on-site business or other land use that would employ people. Therefore, economic information is not available for all sites in reuse. This could be attributed to several factors, including:
There may be no revenue-generating businesses operating on site.
There may be a business or businesses operating on site for which economic information is not available.
FFRRO has only explored the businesses operating at Federal Facility Superfund Sites for a subset of sites in reuse.
Many sites without businesses have beneficial effects that are not easily quantified, such as properties providing ecological or recreational benefits (e.g., parks, wetlands, ecological habitat, open space). Also, not all sites in reuse are well-suited for revenue-generating reuse. If a site is not located in an area appropriate for commercial or industrial reuse, it may not be a realistic option to have it redeveloped into something that will support jobs. EPA's Superfund Redevelopment Initiative quantifies many types of beneficial effects of reuse at Superfund sites including the number of on-site jobs, estimated annual employment income and sales revenue generated by on-site businesses.
EPA obtains economic data for sites in reuse from reputable sources. Information on the number of employees and sales volume for on-site businesses typically comes from the Hoovers/Dun & Bradstreet (D&B) database. When Hoovers/D&B database research is not able to identify employment and sales information for on-site businesses, EPA uses the Reference Solutions and  Manta databases. These databases include data reported by businesses. Accordingly, some reported values might be underestimates or overestimates. In some instances, business and employment information come from local newspaper stories/articles and discussions with local officials and business representatives. In general, economic information gathered for sites in reuse is conservative, based on available resources. In some cases, especially for exceptionally large sites, the economic information presented may not be comprehensive of the entire site, presenting a conservative estimate of the economic benefits of reuse at the given site.