Lead-Safe Certified Media Campaign Outreach to Contractors
If you are a contractor or someone who interacts regularly with contractors, please help us get the word out about EPA's Lead Renovation, Repair and Painting (RRP )Rule by downloading these outreach materials and distributing them by mail or e-mail, at your place of business or by placing them in your specialty publications.
Use these high-resolution print files for magazines, publications or newsletter ads in order to inform readers about EPA's RRP Rule.
Banners for Your Web Site
Use one of these banners to brighten your Web site while getting the word out on the new requirements for lead-safe renovation. When you download these graphics to your web site, please link the graphics back to EPA for more information.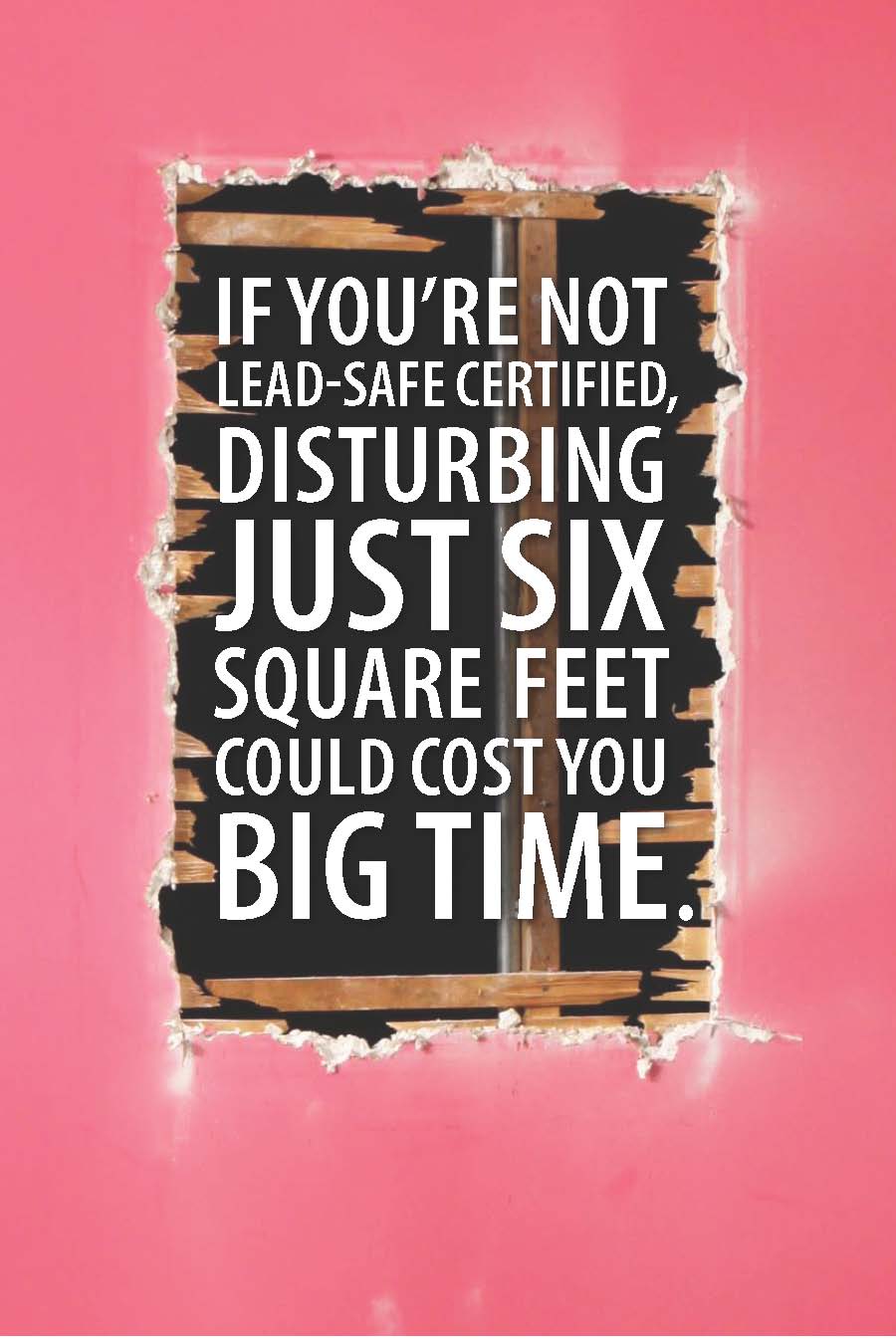 Banner options:
If you download any of these graphics to post on your web site, please link the graphic back to EPA for more information. Please include the following attributes in your link code:
href="http://www.epa.gov/lead/getleadsafe"
alt text="Get Certified for Lead-Safe Work Practices. Find out how, from the US EPA."
target="_top"
Articles
Place these articles directly in your magazine, newsletter or other publication to help inform your contractors about EPA's RRP Rule.
Postcard
Send an informational post card to trade organizations to inform them about EPA's RRP Rule.
Buck Slip
Distribute this "dollar" sized stuffer, buck slip, in your current mailings to keep your customers informed. Designed to fit perfectly in a standard A10 envelope.
Tri-Fold Brochure for Building Managers
This brochure (PDF) informs building managers responsible for renovation jobs in hospitals, schools, day-care centers, extended stay hotel suites, etc., of the importance of becoming lead-safe certified.
Contractor Fact Sheet
Distribute this flyer to contractors to inform them of the advantages of getting lead-safe renovation training and firm certification.
Fact Sheet (PDF) | en español (PDF)
Read other information related to the Lead Renovation, Repair and Painting Program.