Protect Your Family from Lead Hazards in Historic Lead Mining Areas – Fact Sheet, August 2022
About Lead and Public Health
Historic lead mining activities dispersed lead mining and smelting waste across the Old Lead Belt in Southeastern Missouri (SEMO) and the Tri-State Mining District (TSMD), and it can pose significant health risks. Lead is a toxic metal that is harmful if inhaled or swallowed and can pose serious health risks, particularly to children under 7 years old, as well as pregnant women and nursing mothers.
For pregnant women and nursing mothers exposed to lead, lead can pass to the baby during pregnancy and breastfeeding. Exposure to lead during pregnancy can also result in premature births. Lead is particularly dangerous to children because their growing bodies absorb more lead than adults do, and their brains and nervous systems are more sensitive to the damaging effects of lead. Babies and young children can also be more highly exposed to lead because they often put their hands and other objects into their mouths that can have lead from dust or soil on them.
At lower levels of exposure, lead can decrease mental development, especially learning, intelligence and behavior. Physical growth may also be decreased. A child who swallows large amounts of lead may develop anemia, severe stomachache, muscle weakness, and brain damage. Some effects of lead poisoning in a child may continue into adulthood. Lead is classified by EPA as a probable human carcinogen and is a cumulative toxicant.
In general, lead poisoning can cause adverse health effects in infants and young children, including, but not limited to:
Slowed physical growth
Hearing problems
Nervous system damage
Learning difficulties
Behavioral problems, including hyperactivity (easily excitable or upset, unable to concentrate, short attention span)
Decreased intelligence (I.Q.) scores
Annual Blood Lead Testing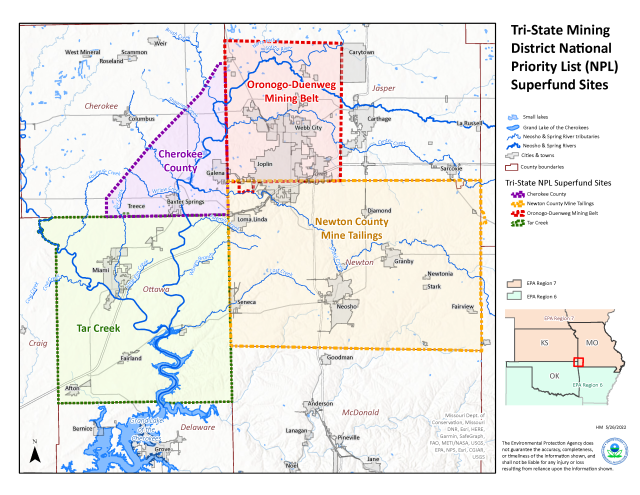 EPA encourages parents and caregivers to have children under 7 years old tested for lead poisoning annually. The only way to know if your child has an elevated blood lead level is to have his or her blood tested; lead-poisoned children do not always look or act sick. Your doctor can do a simple blood test. Talk to your pediatrician, general physician, local health department, or other health care professionals about testing your child and to arrange for lead screening.
In general, lead exposure and its effects can be reduced by following these steps:
Contact EPA about testing your residential yard or private well. 
Get your child tested for lead poisoning, even if he or she seems healthy.
Wash hands after playing outside and before meals, especially children's hands.
Clean or remove shoes before entering your home to not track in lead from soil.
Clean floors, window frames, window sills, and other surfaces weekly. Use a mop or sponge with warm water and general all-purpose cleaner. 
Thoroughly rinse sponges and mop heads often during cleaning of dirty or dusty areas, and again afterward.
Keep play areas clean. Wash bottles, pacifiers, toys, and stuffed animals regularly.
Make sure that children avoid fatty or high-fat foods and eat nutritious meals high in iron and calcium. 
Practice safe gardening; wash and peel foods grown in contaminated soil. 
Before buying gravel (for driveways and other areas), request that the quarry provide certification that the material does not exceed EPA action levels.
Follow local fish advisories, and learn more about the Big River and Floodplain in southeastern Missouri online.
Be aware of other sources of lead, such as lead-based paint, and try to minimize your overall exposure. For example, if your home was built before 1978, take precautions to avoid creating lead dust when remodeling, renovating, and/or maintaining your home. Avoid using home remedies (such as arzacon, greta, pay-loo-ah, or litargirio) and cosmetics (such as kohl or alkohl) that contain lead.
Additional Lead and Site Information
For more information about ways to protect your family, see Healthy Homes Fact Sheets online.
Contact EPA for Details and About Testing Your Yard or Private Well for Free
If you have questions about this Fact Sheet and/or need additional information, please contact EPA:
Elizabeth Kramer
Community Involvement Coordinator
U.S. EPA Region 7 (ORA/OPA)
11201 Renner Boulevard
Lenexa, KS 66219
Phone: 913-551-7186
Toll-free: 1-800-223-0425
Email: kramer.elizabeth@epa.gov or R7PublicAffairs@epa.gov
For more information about lead and public health, please contact the Agency for Toxic Substances and Disease Registry (ASTDR):
Cory Kokko
Regional Representative
Phone: 913-217-5981
Email: ckokko@cdc.gov