NPDES Permits Around the Nation
EPA issues all National Pollutant Discharge Elimination System (NPDES) permits in Massachusetts, New Hampshire, New Mexico, District of Columbia, and U.S. territories (except Virgin Islands), and to certain federal facilities and on tribal lands. Other states have been authorized by EPA to issue their own permits. Learn more about EPA's NPDES program.
---
Find a NPDES Permit
Use the map below to find information about NPDES permits in a particular state or territory.
You can also access detailed information about the permitting and compliance status of individual facilities on EPA's Enforcement and Compliance History Online (ECHO) website.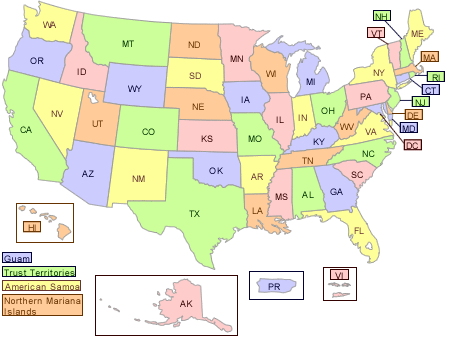 Related pages: