Builder and Contractor Resources for Radon-Resistant New Construction (RRNC)
On This Page:
---
RRNC Publications
Including radon-reducing features in new homes is cost-effective, and in demand by health conscious homebuyers. Some builders are installing complete fan-powered systems, especially in high radon potential areas. EPA recommends the American Society for Testing and Materials (ASTM) E1465-08 standard for radon-reducing features in new homes.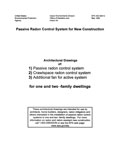 Passive Radon Control System for New Construction (EPA 402-95-012, May 1995)
These architectural drawings are intended for use by architects, home builders, designers, radon mitigators and other interested in the installation of passive radon control systems in one and two-family dwellings. Architectural drawings of: passive radon control system; crawlspace radon control system; and additional fan for active system are available.
Download an executable file (EXE)(522 K) for use with CAD programs.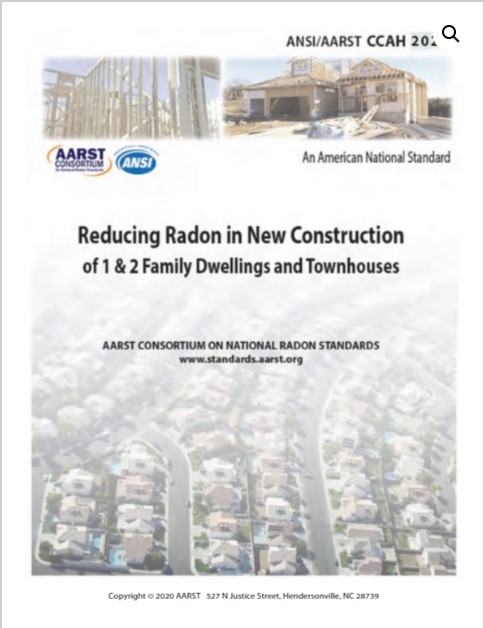 Reducing Radon in New Construction of 1 & 2 Family Dwellings and Townhouses (CCAH 2020)
To control for radon in the construction of new residential homes.
This standard provides minimum requirements for the rough-In of radon control system components in new dwelling units under construction. CCAH also includes minimum requirements for verifying if radon concentrations are below the national action level and, if required, activation of radon control systems. This standard is harmonized to compliment the standard designated as ANSI/AARST RRNC, which replicates construction activities for rough-In components only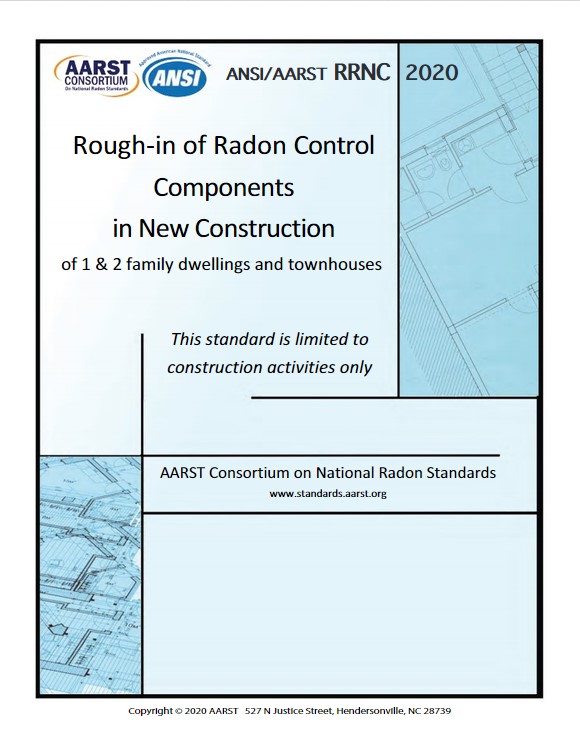 Building Radon Out: A Step-by-Step Guide on How to Build Radon-Resistant Homes (April 2001, EPA 402/K01/002)
This 81-page, fully illustrated guide contains all the info you need in one place to educate home builders about radon-resistant new construction (RRNC), including: Basic questions and detailed answers about radon and RRNC; Specific planning steps before installing a system; Detailed installation instructions with helpful illustrations; Tips and tricks when installing a system, Marketing know-how when dealing with homebuyers; and, Architectural drawings.
Contractor Report: The annual Builder Practices Report
Produced for EPA by the National Association of Home Builders Research Center Inc., this report for calendar 2010 is available as a PDF from the National Service Center for Environmental Publications (NSCEP). Reference EPA document number 402-K-12-001. The report includes information on radon-resistant home building practices for single-family homes, multifamily buildings, trends, costs and demographics.
EPA is making the report available in the belief that individuals, builders, state/local governments, researchers and radon professionals will find it useful. Voluntary adoption of radon-resistant new construction techniques by builders and building code authorities is an EPA radon program priority.
---
Additional Radon Publications/Resources