Sustainable Materials Management (SMM) Electronics Challenge: List of Participants
Below are SMM Electronics Challenge participants in the consumer electronics and used electronics industries. By striving to send 100 percent of used electronics collected to certified recyclers and refurbishers, these Challenge participants helped to ensure that the used electronics they collected were responsibly managed by recyclers that maximize reuse and recycling, minimize exposure to human health and the environment, ensure the safe management of materials by downstream handlers, and require destruction of all data on used electronics.
SMM Electronics Challenge Active Participants

| Organization | Status | City, State | EPA Region |
| --- | --- | --- | --- |
| Best Buy Co., Inc. | Active Participant | South Richfield, MN | 5 |
| Dell Inc. | Active Participant | Round Rock, TX | 6 |
| HP | Active Participant | Palo Alto, CA | 9 |
| LG Electronics USA, Inc. | Active Participant | Englewood Cliffs, NJ | 2 |
| Samsung Electronics | Active Participant | Ridgefield Park, NJ | 2 |
| Sony Electronics, Inc. | Active Participant | San Diego, CA | 9 |
| Sprint | Active Participant | Overland Park, KS | 7 |
| Staples, Inc. | Active Participant | Framingham, MA | 1 |
| TCL North America | Active Participant | Corona, CA | 9 |
| VIZIO, Inc. | Active Participant | Irvine, CA | 9 |
| Xerox | Active Participant | Norwalk, CT | 1 |
---
What participants are saying:
"On behalf of Best Buy, we applaud EPA's leadership to encourage even greater, more convenient options for consumers to recycle electronics. From our Trade-In program, to convenient in-store recycling programs and our ENERGY STAR partnership, we're committed to ensuring that everyone has access to easy, sustainable technology choices that make a positive social and environmental impact. Best Buy has long offered the most comprehensive electronics recycling options, and continue to work only with certified recyclers. Consumers recycle more consumer electronics and appliances with Best Buy than any other retailer - an average of 387 pounds are recycled each minute at Best Buy. And recycling is free, with few restrictions.
We have seen first-hand that demand for these services continues to grow. We look forward to continuing to work with EPA to expand initiatives that benefit consumers and meet this demand."
- George Sherman, Senior Vice President for Services
---
"Dell is helping its customers worldwide protect the environment by offering electronics recycling programs that are easy-to-use, convenient, effective and secure. We're proud to join the EPA for a second year of the Electronics Challenge, and we're committed to continuing to promote and lead responsible reuse and recycling to extend the life of our products and keep e-waste out of landfills."
- Trisa Thompson, Vice President of Corporate Responsibility
---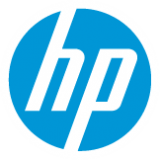 "HP is committed to helping our customers recycle responsibly and shares the EPA's objectives in the Sustainable Materials Management program. HP shares information about its recycling networks to promote transparency and progress in raising social and environmental standards in the electronics industry. HP advocates for government policies that encourage responsible handling of end-of-life electronics. Our goal is to provide recycling assurance for our customers by sharing best practices and working collaboratively with stakeholders to drive local Sustainable Impact solutions. Our product recycling goal is to recycle 1.2 million tonnes of hardware and HP cartridges by 2025 since the beginning of 2016, and we've recycled 271,400 tonnes through 2017." 
~ Nate Hurst, HP Chief Sustainability Officer
---
"LG is proud to support the EPA's Electronics Challenge, and we are pledging to achieve Gold status in this important program. By joining the Challenge, we're committing to refurbishing and recycling even more used electronics. And, by using third-party certified recyclers we're are helping to drive the use of environmentally protective practices. We look forward to participating in the Electronics Challenge and other activities under the National Strategy for Electronics Stewardship."
- William Cho, President and CEO, LG Electronics USA
---
"Samsung has long been committed to sustainability and is proud to be among the first to show our support for the EPA whose initiative aligns perfectly with our commitment to protect the people and the environment through responsible recycling."
- Yangkyu (Y.K.) Kim, President and CEO
---
"Sprint provides innovative products and technologies that touch every part of consumers' lives. With that responsibility also comes a meaningful opportunity to step up as a leader in responsible recycling of telecom equipment and mobile devices. That is why Sprint is excited to participate in the EPA's Electronics Challenge. In addition to our 'zero landfill' goal, we are fully committed to collaborating with certified recyclers and refurbishers."
–Cyril Pourrat, Vice President of Procurement, Network and IT
---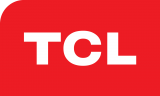 "TCL North America is excited to be joining EPA's SMM Challenge this year. Our attraction to the program is rooted in its recognition of industry leaders who go above and beyond EPR program requirements and who exceed consumer expectations. This is at the heart of what TCL strives to do with our products and with our community involvement. TCL is executing on extensive multi-year electronics recycling and packaging initiatives and the SMM Challenge is a solid fit with our core principles. We look forward to our continued involvement in the program in 2018 and beyond." – Jonathan King, Vice President Corporate & Legal Affairs
---

"VIZIO takes its role in protecting the environment very seriously and encourages responsible recycling and reuse of electronics. We're thrilled to join EPA as a committed participant in its Electronics Challenge. Proper recycling and refurbishment of electronic equipment is of paramount importance when evaluating environmental responsibility. With over 100,000,000 lbs. of devices recycled since 2014, VIZIO is looking forward to its continued role as a steward of sustainable practices."
—Rob Brinkmann, Chief Administrative Officer
---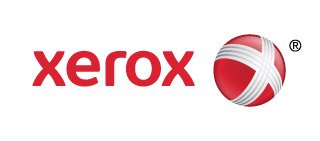 "Xerox is proud to join the EPA's Electronics Challenge alongside many other leaders in responsible end-of-life electronics management.  Since pioneering electronics remanufacturing in the late 1990s, Xerox continues to prioritize, innovate and optimize sustainable practices throughout the electronics supply chain.  Xerox operates at the forefront of environmental sustainability and we are excited to join the SMM Electronics Challenge in our aligned commitment to preserving the environment through responsible reuse and recycling."
--Wendi Latko, Vice President, Environmental, Health, Safety and Sustainability
DISCLAIMER: EPA may not endorse the products or services of commercial companies. Any quotes or references to a specific commercial product or service by trade name, trademark, manufacturer, company, or otherwise does not constitute or imply the endorsement or recommendation of EPA.