Children's Health Curriculum Lesson 7: Healthy Water Inside

This lesson teaches kids about the importance of water in our lives and water safety and conservation. It also teaches them how to avoid mold and mildew at home.
Kids Will Be Able To:
define mold, mildew, and fluoride;
list three ways to stop mold and mildew from growing;
explain how water is treated; and
explain some ways to conserve water at home.
How to Get This Lesson:
The complete lesson plan offers everything you need, including all visual materials.
Download the complete lesson plan
Lesson 7: Healthy Water Inside
Download parts of the lesson plan
Instructor materials:
Lesson Cards (PDF) (11 pp, 3 MB)
Handouts for students:
Take Home Talk (PDF) (2 pp, 616 K)
Visuals:
Poster 1 Water (PDF) (2 pp, 352 K)

Poster 2 Water (PDF) (2 pp, 1 MB)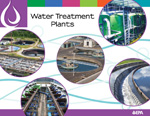 Poster 3 Water (PDF) (2 pp, 428 K)

Poster 4 Water (PDF) (2 pp, 573 K)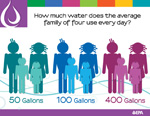 Visual Cards (PDF) (1 pg, 695 K)

Additional Resources:
Instructor Resources
EPA: Drinking Water Resources for Teachers - Lesson plans, posters, and online activities for students
Kids' Activities / Coloring Sheets