Seattle Capacity Building Pilot Project
Pilot Update
Since the Seattle pilot kickoff meetings, Just Health Action and key neighborhood leaders have organized a community-based action team to expand the voices and reach of community stakeholders. Port of Seattle officials have been invited to participate in action team dialogues and project partners have collaborated to identify priorities that will be addressed during upcoming site visits as pilot project implementation advances. 
In a landmark decision, the Port of Seattle Commission approved $175,000 for near-port communities of South Park and Georgetown to extend their partnership in working collaboratively with the Port of Seattle on efforts emerging from EPA's capacity building pilot project.  The partnership is exploring a Community Benefits Agreement and Good Neighbor Strategic Plan to address the project's long-term sustainability.
"The Port of Seattle is committed to our involvement in supporting near-port communities that have taken the brunt of environmental impacts from many sources for decades.  We understand that for our region to be vibrant and prosperous, we have to consider historic inequities that continue to bar some communities from sharing our economic opportunities," said Commission President Courtney Gregoire. "This project has been a great opportunity for us to think differently and take action to be part of the solution."  See the full Port of Seattle press release.Exit
Capacity Building Pilot Kickoff in Seattle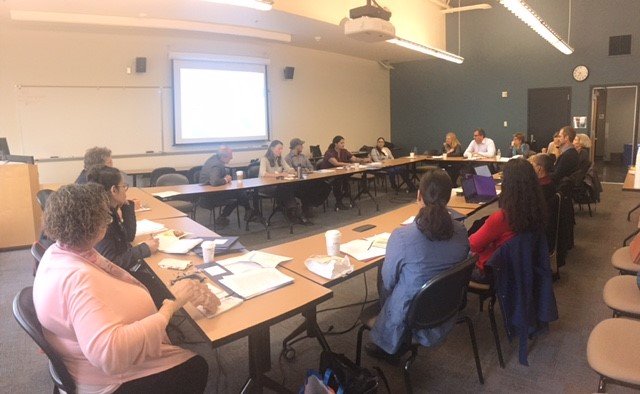 Communities, Just Health Action and Port of Seattle MeetingOn June 14, 2017, EPA advanced partnership-building in Seattle, Washington by convening the third Near-Port Community Capacity Building Pilot Project. A series of meetings and stakeholder dialogues facilitated by EPA were conducted over a span of three days to foster a shared understanding of challenges and priority interests of the Port of Seattle and nearby communities concerning goods movement and related port activities. 
Through numerous engaging activities, project participants identified goals for improving local conditions through effective stakeholder collaboration. 
Just Health Action, in partnership with local community leaders, discussed community health research and presented workshops on community engagement to senior port officials and commissioners in attendance.  
The Port of Seattle hosted a bus tour of several port terminals, and 
Community experts led walking tours of the South Park and Georgetown near-port community neighborhoods.
EPA's collaboratively developed draft capacity building engagement tools were utilized in conducting assessments during the site visit and will be extensively used and refined throughout implementation of the pilot project.  
Kickoff Event Photos
Port of Seattle, Jack Block Park - Initial Site Visit Meeting
Port of Seattle and Nearby Communities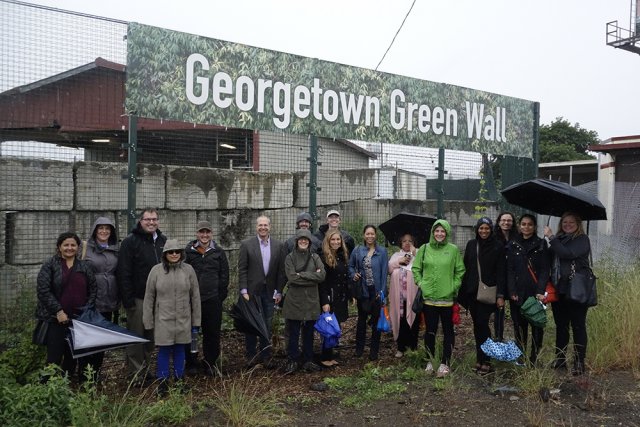 Georgetown Community Green Wall Project
Presentation on Duwamish Community and City Planning Efforts