The Bipartisan Infrastructure Law: Transforming U.S. Recycling and Waste Management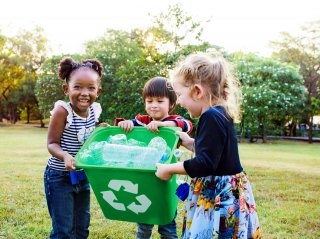 On this page:
---
Overview
The Bipartisan Infrastructure Law is a historic investment in the health, equity, and resilience of American communities. With unprecedented funding to support state and local waste management infrastructure and recycling programs, EPA will improve health and safety and help establish and increase recycling programs nationwide. 
The United Nations International Resource Panel concluded natural resource extraction and processing make up about half of all global greenhouse gas emissions. Increasing recycling reduces climate, environmental, and social impacts of materials extraction and keeps valuable resources in use, instead of in landfills.
Under the Bipartisan Infrastructure Law, EPA is developing three new waste prevention, reuse, and recycling programs:
---
Related Information