Two Years of Delivering Real Results to Real People
It's hard to believe we've wrapped another year of the Biden-Harris Administration. When President Biden took office two years ago, he set the bar high and outlined an ambitious agenda to tackle the climate crisis and advance environmental justice.
EPA plays a key role in delivering on the President's priorities—and thanks to the dedication and commitment of our small, yet mighty team, we are delivering real results to real people.
In just two years, EPA has moved faster than ever before to shape a healthier and brighter future for generations to come.
Two Years of Tackling the Climate Crisis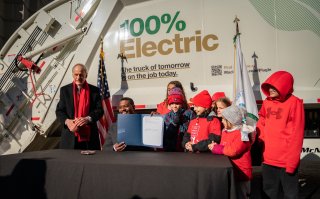 President Biden has made it clear that America is back as the global leader on climate change, and we are moving aggressively to combat the climate crisis.
This past year, EPA took bold action to reduce pollution and protect people's health by strengthening our proposed standards to cut methane and other harmful pollution from oil and natural gas operations.
We also finalized the strongest-ever national clean air standards to cut dangerous pollution from heavy-duty trucks, beginning with model year 2027. This is the first comprehensive national nitrogen oxide standard for heavy-duty trucks and engines in more than twenty years. 
Both these actions are historic and transformative for the lives of people across this country.
Two Years of Advancing Environmental Justice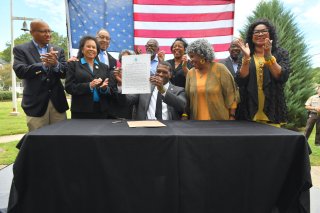 Since my earliest days on the job, I committed to embedding environmental justice into EPA's DNA. For decades, too many communities—particularly low-income communities and communities of color—have suffered unjustly from pollution and the worsening impacts of climate change.
This past year, I continued my Journey to Justice tour and traveled to Puerto Rico and West Virginia to engage with communities that have been overburdened by pollution for decades.
In Puerto Rico, I met with families who live dangerously close to a coal-fired power plant and live in constant worry about the pollution in the air they breathe and water they drink.
 And back in November, I visited McDowell County—a rural community in the heart of Appalachia—to meet with community members who struggle with access to reliable drinking water and rely on their own innovation to tackle these water infrastructure challenges.  
Journey to Justice is about listening to those who are most impacted by the work we do, as we work together to craft strong, lasting, and community-based solutions.
We are committed to working for these communities for the long haul. And that's why, back in September, we established EPA's Office of Environmental Justice and External Civil Rights. The new national office is charged with advancing environmental justice and civil rights, ensuring they remain front and center of our mission for decades to come.
Two Years of Rebuilding Stronger Than Ever
Over the last two years we've had plenty of reasons to celebrate. November marked one year since the passage of the historic Bipartisan Infrastructure Law. From replacing lead pipes to investing in electric yellow school buses, we have made incredible progress with this law for communities across the country.
Both the Bipartisan Infrastructure Law and the Inflation Reduction Act are game-changing for EPA and life-changing for so many Americans.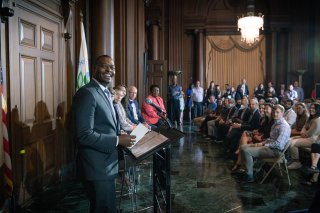 Back in August, I had the honor of joining President Biden as he signed the (equally exciting and important!) Inflation Reduction Act into law. The scale and scope of this law—in terms of its ability to confront the climate crisis, advance environmental justice, and save families money—is extraordinary.
Our efforts to advance environmental justice, tackle the climate crisis, and protect public health have never been more urgent. This work wouldn't be possible without the outstanding staff at EPA, whose tireless dedication and passion for our mission help deliver a brighter and healthier future for all.  
We're moving faster than ever before and we're not stopping now. Let's go!
Editor's Note: The views expressed here are intended to explain EPA policy. They do not change anyone's rights or obligations. You may share this article. However, please do not change the title or the content, or remove EPA's identity as the author. If you do make substantive changes, please do not attribute the edited title or content to EPA or the author.
EPA's official web site is www.epa.gov. Some links on this page may redirect users from the EPA website to specific content on a non-EPA, third-party site. In doing so, EPA is directing you only to the specific content referenced at the time of publication, not to any other content that may appear on the same webpage or elsewhere on the third-party site, or be added at a later date.
EPA is providing this link for informational purposes only. EPA cannot attest to the accuracy of non-EPA information provided by any third-party sites or any other linked site. EPA does not endorse any non-government websites, companies, internet applications or any policies or information expressed therein.