EPA's SBIR and Manufacturing: A Decade of Success
The U.S. Environmental Protection Agency (EPA) serves the essential mission of protecting human health and the environment, which is bolstered by its participation in the Small Business Innovation Research (SBIR) Program. Through one focus area of SBIR, EPA calls for research proposals from small businesses focused on generating technology solutions that improve upon current methods and materials, both economically and environmentally. Over the past decade, the EPA SBIR program has supported numerous projects to develop and commercialize innovative technologies that will help improve manufacturing. Keep reading to learn more about these projects. 
GREENER METHODS FOR METAL PLATING
Multiple EPA SBIR projects have focused on designing greener methods or using greener materials for metal plating. Vergason Technology, Inc., for example, developed a process by which plastic could be coated with decorative chrome using physical vapor deposition (PVD) technology, which replaces current carcinogenic hexavalent-chromium electroplating processes. Using PVD instead of traditional processes removes toxic materials like hexavalent chrome, lead chromates, barium sulfate, and metallic nickel from the process of chrome-plating plastics. In addition, PVD consumes less than half the electrical power needed to chrome-plate plastics using traditional methods, which reduces both environmental impact and manufacturing costs.
Faraday Technology, Inc., also proposed to change the process by which items were coated, developing a hard-gold plating process for electronics applications. The traditional hard‑gold plating method uses cyanide baths that include small amounts of toxic additives, such as nickel and cobalt. Faraday Technology invented a technique that uses a nontoxic, sulfite-based plating bath. When combined with FARADAYIC® electrodeposition principles of pulse and pulse reverse process mediation, the sulfite bath achieved gold-plate deposits with hardness properties exceeding those of traditional sulfite-based plating bath techniques.
ENVIRONMENTALLY FRIENDLY FILM COATINGS AND PLASTICS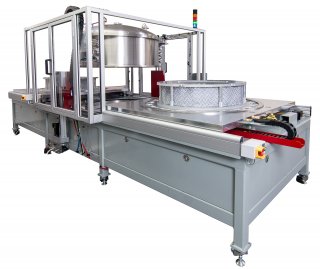 Additional research projects established environmentally friendly film coatings, such as the nonstick mold-release coatings from GVD Corporation (GVD). Using a novel polytetrafluoroethylene (PTFE) fluoropolymer technology, GVD developed durable and adhesive coatings that are anti-stick, chemically resistant, and thermally stable. Using their innovative initiated Chemical Vapor Deposition process (iCVD), these impressive coatings are formed via reactive vapors that can be deposited without the environmentally hazardous surfactants used in conventional methods. This results in a lower cost, environmentally benign, and high-performance alternative to current solvent-based mold-release agents. GVD's technology has enhanced manufacturing in the defense/aerospace, automotive, medical, semiconductor and other industries. EPA's SBIR funding helped GVD partner with a major automotive parts manufacturer who uses PTFE mold release coatings to streamline tire manufacturing. Millions of tires produced using GVD coatings are on the road, and this one product line generates more than $1M in annual revenue with a continually expanding customer base.
Many standard wood-coating processes use either environmentally hazardous oil-based alkyd coatings or expensive polyurethane coatings with toxic low-volatile organic compounds. Instrumental Polymer Technologies, LLC has revolutionized the wood-coating process by developing an inexpensive evolution polymerization process that safely and effectively coats wood using sustainable raw materials. This process produces spherical polycarbonate polymers called dendrimers which are low viscosity and require very little solvent, allowing them to cure quickly to form a hard coat on wood, metal or stone. These dendrimers are derived from sustainable materials.
Using their Evolution Polymerization process, Instrumental Polymer Technologies also worked to develop durable, environmentally friendly plastics. Previously, manufacturers had to choose between thermoplastics, which are susceptible to solvent attack and deform under stress, or thermosetting plastics, which are more durable but are also expensive and irreversible when set. Instrumental Polymer Technologies sought to produce a new class of biodegradable plastic called thermosetting thermoplastic. This new bioplastic avoids the limitations of both prior plastic types while simultaneously reducing environmental harm. Instrumental Polymer Technologies is leading U.S. industry in replacing non-sustainable plastics with organic-based and environmentally friendly plastics and processes produced in a cost-effective manner.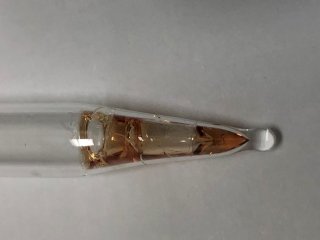 Additive manufacturing, or 3D printing, is not only a growing source of plastic consumption, but also a growing source of plastic waste. Traditional plastics used in additive manufacturing are produced from fossil-derived, volatile and toxic chemicals, and are not degradable. Intelligent Optical Systems, Inc., is producing a biothermoplastic from compostable and renewable biobased, nontoxic feedstock that is heat tolerant and nontoxic, making it competitive with fossil-based, nondegradable thermoplastics.  "The SBIR program drives science to develop a sustainable material towards achieving a circular economy," said Jess Evans, Principal Investigator and Organic Chemist at Intelligent Optical Systems, Inc. "We share the EPA's view of positively impacting the world and EPA SBIR has provided the platform for which to do so."
INNOVATIVE BIOPOLYMERS
Other SBIR projects sought to form alternative biopolymers using renewable and natural materials. Biopolymers are polymer materials formed from biobased materials which means they are biodegradable and cost-effective compared to synthetic polymers. Altex Technologies Corporation established a means of replacing nonbiodegradable toxic plastics with renewable biomass-derived bioplastics that could be made using the whole structure of any lignocellulosic biomass: any plant or plant-based material not used for food or feed. These bioplastics also can be produced using a microbial conversion process called renewable bioplastics production, which is a high-yield, low-cost process resulting in bioplastics that are biodegradable without the need for commercial biodegradation facilities.

Ecovative Design, LLC, also formed bio-derived polymers, but it used an entirely different approach. Its polymer, the MycoFlex™ biopolymer, is composed of the vegetative tissue of mushrooms grown from agricultural residue. The MycoFlex biopolymer can be easily adjusted because the environment in which the tissue
is grown affects the structure of the biopolymer. This enables the polymer to be used in different forms and for different purposes including packaging and furniture.  As a result, the MycoFlex biopolymer products are appealing to multiple industries looking for more  appealing to multiple industries looking for more environmentally friendly materials. Because their innovation has many applications, from packaging to furniture, and interest from various industries, Ecovative has grown from a company with just two employees to currently employing 80 workers across three large facilities.

EPA's SBIR and Manufacturing Impact
By considering the entire lifecycle of these materials, these projects can reduce the cost and environmental impact of manufacturing important products. They also lead to the production of materials that are, themselves, less environmentally toxic, require less water and energy usage, and are more easily biodegradable. By supporting research leading to cost-effective and environmentally safe products and production processes via SBIR, EPA is helping to revolutionize manufacturing while ensuring the health and well-being of both people and the environment.
For more information on the EPA SBIR program, visit https://www.epa.gov/sbir.