Water, Water Everywhere: The Ongoing Degradation of Aquatic Communities in American Stream Networks
Published May 17, 2023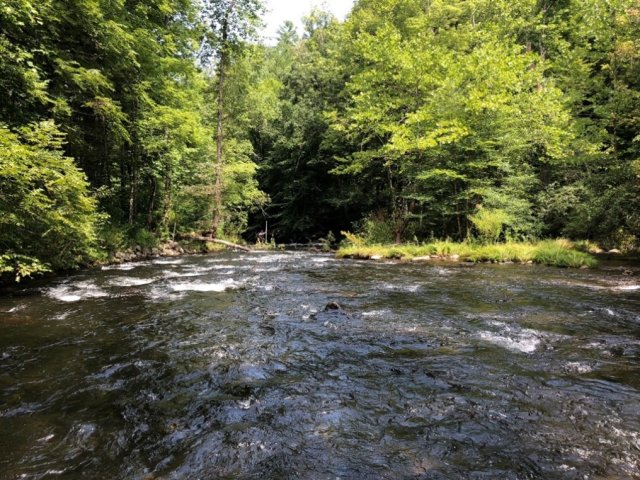 Existing research has documented noticeable small-scale declines in the number and variety of species in aquatic ecosystems, but there are gaps in our understanding of these changes. In the recently published paper "Density declines, richness increases, and composition shifts in stream macroinvertebrates," EPA researchers are working to close those gaps with a more comprehensive data analysis.
Upstream – Problems in Application of Data
It is essential to EPA's mission that scientists form as complete of a picture as possible of the impacts of human activities on ecosystems. Many existing studies have used rich data from specific regions to quantify the state of their local waterways and the results of these studies are intended to communicate larger trends for the U.S.'s stream sites. However, regional studies do not always cover all parts of the U.S.'s stream networks and may miss important trends. Results from existing studies are often too narrow to be generalizable, despite their use in establishing the substantial effects of human impacts to the environment. For example, one aquatic ecosystem region may be interpreted to be responding positively to conservation efforts while another could continue to show signs of decline. This indicator is crucial for understanding where further remediation is needed.  
What sets the research performed in the new paper apart from previous studies is that the researchers took a more holistic approach to data analysis. They uniquely combined biomonitoring datasets from 3,914 EPA and 2,217 USGS sites which spanned the entire nation, across 27 years. This approach allows for a much broader examination of trends in streams. The analyses accounted for differences in sampling locations, collection methods and in identification methods or changes in taxonomy since the original collection date. This cleaning of the data allows for more accurate and generalizable results, supporting the research team's main goal.
"What's unique about our approach is that we are using data directly collected by federal agencies and accounting for the complex sampling designs and histories," said EPA lead author Samantha Rumschlag. "While other studies have examined trends in stream communities, they often fail to dig deep into the methodology to ensure that their conclusions are as accurate as possible."
Midstream – Study Findings
The research team found that, over the past 27 years of data collection, streams have seen an alarming decrease in the total density of macroinvertebrates and an increase in the number of genera. A genus or genera are otherwise known as species who are categorized together for sharing similar characteristics. The falling macroinvertebrate population levels, however, could suggest the negative influence of human activities. Macroinvertebrates include insects, gastropods, crustaceans, and bivalves that assume major roles in freshwater communities by acting as food sources for other aquatic animals and participating in decomposition and nutrient recycling. Falling numbers among macroinvertebrates could spell disaster for the food chains of aquatic ecosystems.
The researchers also note that existing differences between streams within forest and grassland ecosystems and streams within urban and agricultural ecosystems have become greater over time. Urban and agricultural ecosystems, land occupied by humans, have lost disturbance-sensitive organisms and gained more disturbance-tolerant organisms. The increase in one set of organisms might imply that this change is a neutral one, but urban stream communities have become more similar to each other through time. The presence of those more disturbance-sensitive organisms is necessary for greater biodiversity and the full health of our freshwater ecosystems.
Downstream – Takeaways
Even among decades of efforts to reduce freshwater contaminants and restore habitats, sensitive aquatic populations are continuing to decline across our stream networks. Ecosystems research and analysis can inform future efforts to prevent degradation of stream habitats and loss of necessary ecosystem functions. Protecting our water sources and the ecological communities within them is an essential part of protecting human health and the environment.
Learn more about EPA Ecosystem Research.