Partners You Can Work with to Protect Water Quality
To effectively implement Water Quality Standards nationally, EPA partners with:
the Public

other Stakeholders

States

Territories

Authorized Tribes and

other Federal Agencies
However, protecting water quality begins with you! Get others in your community involved and committed to protecting water quality or partner with local community groups, EPA or others. By partnering with these groups, you and EPA work together to meet and protect the water quality standards for everyone.
Stay informed and become an advocate for the water quality standards in your state, territory or tribe. Additionally, spread the word and get others involved in your community.
On this page:
---
EPA Contacts
State, Territory, and Tribal Contacts
Some state programs include work groups comprised of community members, interstate, or federal partners to provide feedback to EPA.
Associations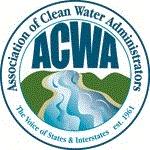 Associations can also be valuable partners to the public and to water quality standards professionals. For example, these groups often offer training and conferences, foster an exchange of information between groups, and present strategies to advance water quality standards issues.
---
Interstate Organizations
Interstate partners can be important liaisons in the community, often facilitating constructive communication with EPA, states, territories and tribes to encourage collaboration and innovation among programs and partners.
---
Stakeholder Organizations
Stakeholder organizations often work with states, territories and authorized tribes to monitor and report on the condition of local waters. Stakeholder organizations may include trade, environmental and industry groups as well as non-government organizations (NGOs). Stakeholders are often essential in providing feedback to EPA on:
Local conditions
Organizing volunteer efforts
Assisting with standards implementation and
Providing feedback for new or revised water quality standards
Members of various stakeholder groups can also help to answer your questions about the water quality standards in your community.
---
Federal Agencies
EPA relies on many federal partners to accomplish the mission of water quality protection nationwide. EPA's federal partners help to promote water quality issues, including:
researching and providing guidance on water quality standards necessary to protect threatened and endangered species (National Marine Fisheries Service [NMFS])
monitoring national water quality (National Oceanic and Atmospheric Administration [NOAA])
monitoring natural resources (U.S. Geological Survey [USGS])
managing fish, wildlife and natural habitats (Fish and Wildlife Services [FWS])