EPA Region 10 Howard Orlean Excellence in Site Reuse Award
Region 10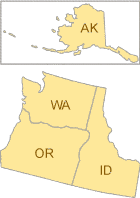 EPA Region 10 supports the reuse of Superfund sites across the Pacific Northwest and Alaska. Productive reuse is made possible due to the coordination of motivated regional EPA staff, other federal government agencies, communities, site owners, developers, not-for-profit organizations, conservation groups, and state and local governments. To recognize these productive partnerships, and to commemorate the extraordinary reuse efforts of a former member of EPA Region 10, the Region created the Howard Orlean Excellence in Site Reuse Award.
Background
Region 10 established the Howard Orlean Excellence in Site Reuse Award in 2014. Region 10 presents this reuse award to recognize the collaborative partnerships and innovative approaches within the Region that protect public health, sustain healthy communities and safeguard the environment.
Eligibility
The Howard Orlean Excellence in Site Reuse Award could be given to a developer, site owner, responsible party, local government, or other key stakeholder, or a group of these individuals or organizations, who has exhibited dedication to safely and productively reusing contaminated areas while keeping them protective for both the public and the environment.
Evaluation Criteria for the Howard Orlean Excellence in Site Reuse Award
Enhancement of the selected remedy
Reduction of EPA's long-term stewardship responsibilities
Consideration of and effect on the local community
Implementation of sustainable practices
Design of reuse complementary with long term implementation of selected remedy
Enhanced monitoring of institutional controls (neighborhood watch)
Innovation in creative solutions and effective use of partnerships
Regional Award Inspiration
Howard Orlean's years of dedication and innovative approaches to both remediating and reusing contaminated properties, in particular at the Oeser Co. Superfund site in Bellingham, Washington, originally inspired this award. EPA listed the Oeser Co. site, which includes an active wood-treating facility and the Little Squalicum Creek Area, on the Superfund program's National Priorities List (NPL) in 1997 and began cleanup that same year. Before implementing a plan to construct a park in the Little Squalicum Creek Area, the City of Bellingham found soil contamination in the historic meanders of the creek.

Under Howard Orlean's leadership, EPA took on the regulatory responsibility for additional cleanup in Little Squalicum Creek Area. During this time, the City of Bellingham updated the Little Squalicum Park Master Plan to coordinate park restoration activities with EPA's cleanup. Howard Orlean served on the Stakeholder Advisory Team, which brought together many stakeholders, including the City of Bellingham, Whatcom County, local neighborhood associations, site owners and federal and state agencies. After completion of the Master Plan in February 2010, EPA and Oeser Co. began cleanup and restoration activities in the Little Squalicum Creek area of the site, including re-establishing the natural stream meander channel, re-routing storm drains and restoring wetlands. In October 2011, the City of Bellingham opened the restored Little Squalicum Park to the public. Revegetated stream banks now feature native plants, wetland shrubs and trees, which will help stabilize stream banks as they mature. EPA and the City of Bellingham also enhanced on-site bicycling and walking paths with a new layer of crushed limestone.
---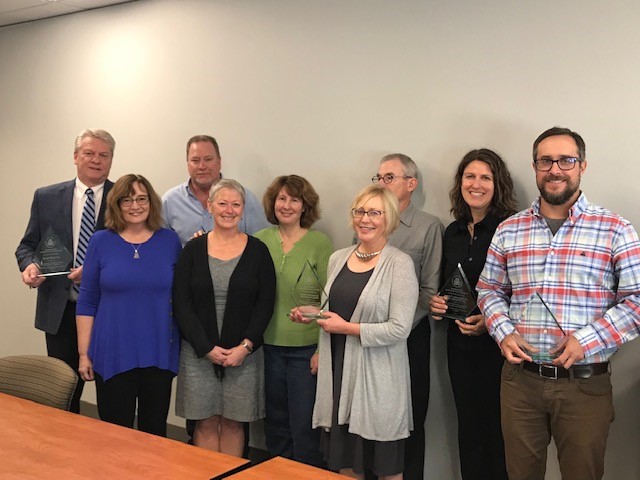 On September 16, 2019, EPA Region 10 presented its Howard Orlean Excellence in Site Reuse Award to a variety of stakeholders for their work to reuse the North Ridge Estates Superfund site located in Klamath Falls, Oregon. EPA has removed 400,000 cubic yards of asbestos-containing materials from properties in the North Ridge Estates Development. The cleanup has returned the site to productive use as a residential neighborhood. Over half of the homes held in receivership during cleanup have been sold and reoccupied with the remaining homes expected to be sold in 2019.
---
On January 11, 2018, EPA Region 10 celebrated the redevelopment of the Reynolds Metals Company Superfund site in Troutdale, Oregon, into the thriving Troutdale Reynolds Industrial Park. Public and private sector partners collaborated on the cleanup and redevelopment of this site to strengthen the local economy. FedEx Ground anchored the industrial park, opening in 2010 and providing about 1,000 jobs. Amazon is currently constructing a new fulfillment center that is anticipated to double that number of jobs on site. Speakers at the ceremony included EPA Office of Environmental Cleanup Division Director Sheryl Bilbrey, Port of Portland Chief Commercial Officer Keith Leavitt, and City of Troutdale Mayor Casey Ryan.
The Troutdale Reynolds Industrial Park demonstrates what can happen when partners work together to clean up the site, transcend political and jurisdictional boundaries and get the site ready for redevelopment. This project will pay both environmental and economic dividends for decades.
EPA presented awards to:
Port of Portland
Alcoa Corp.
Oregon Department of Environmental Quality
City of Troutdale, OR
Multnomah County, OR
FedEx Ground
Amazon
Trammell Crow Company
Additionally, EPA presented certificates to dedicated supporters of the site's redevelopment, including:
Federal Aviation Administration
NOAA Fisheries
U.S. Corps of Engineers
Oregon Department of State Lands
Oregon Department of Fish and Wildlife
Confederated Tribes of the Grande Ronde
Oregon State Historic Preservation Office
Oregon Department of Transportation
Governor's Regional Solutions Team Group
Multnomah County Drainage District
Press Release
Reuse Snapshot
News Article: TRIP Takes a Bow After Cleanup
---
On August 19, 2015, EPA Region 10 presented the Howard Orlean Excellence in Site Reuse award to Mike and Brenda Schlepp in recognition of their care and commitment to their land. The Schlepps worked with EPA and several other site stakeholders to convert 400 acres of agricultural land in Idaho's Coeur d'Alene Basin, part of the Bunker Hill Mining & Metallurgical Complex Superfund site, into healthy wetland habitat. This ecological restoration effort is attracting tundra swans back to the area. The birds use the site as a migratory stopover to rest and feed along their lengthy annual migration.