Using Standards to Promote the Reuse of Rare Earth Materials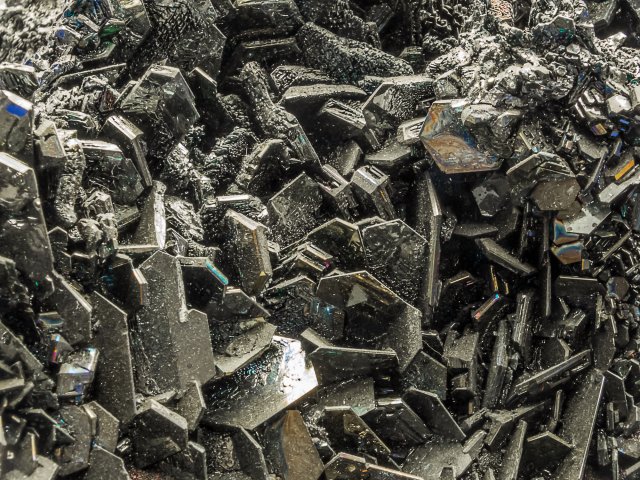 NSF/ANSI 426-2018, Environmental Leadership and Corporate Social Responsibility Assessment of Servers
Rare earths are a key material used in hard disk drives used in servers. Mining of rare earths has significant impacts on water and soil quality, generates waste, and requires energy use. Reusing rare earths can help reduce the impacts of mining as well as increase the resiliency and security of the United States by ensuring access to these materials for new products. The U.S. government has indicated its interest in increasing recycling of rare earths and other critical minerals in EO 14017 (America's Supply Chains). EPA initiated development of criteria to include in NSF/ANSI 426 addressing these issues. EPA conducted outreach to and collaborated with the U.S. Department of Energy's (DOE's) Critical Materials Institute, Seagate (a major disk drive manufacturer), the Global Electronics Council (GEC), and other experts, encouraging them to participate in an NSF task group that would explore options and develop criteria for possible inclusion in NSF/ANSI 426.
In FY2020 NSF/ANSI 426 incorporated criteria that incentivize use of recycled rare earths in hard disk drives (criterion 7.1.4) and enable easier location of the hard disk drives for recyclers (criterion 9.2.4). NSF/ANSI 426 is the first known standard built to help purchasers identify and procure more sustainable servers, and the first one in any sector known to incentivize use of recycled rare earths. At the time of the publication of this standard, there were no known instances of successful use of recycled rare earths in products.
The criterion that incentivized use of recycled rare earths was included in the standard as an aspirational goal in the hopes of sparking some movement toward meeting this objective. Spurred by the criterion in the NSF/ANSI 426, Dell decided to take on this challenge. Through the creation of innovative partnerships with suppliers, Dell was able to develop a new closed-loop process to recover the rare earth magnets from recovered enterprise equipment. The magnets are reformed for reuse in new hard-disk drives (HDDs) in Dell Latitude 5400 and 5500 notebooks. During the pilot alone, Dell diverted 660 pounds of magnet material from landfills to create 25,000 HDDs. The process is scalable to use over 8,000 pounds of magnet material to create over 300,000 closed-loop HDDs annually. The same process can be adapted to build drives for other drive models by reshaping the magnets or even in other magnet industries such as magnetic resonance imaging (MRI) machines or electric vehicle motors. EPA awarded Dell a 2019 EPA Sustainable Materials Management Electronics Challenge Gold Award for this work.