Community Information Guide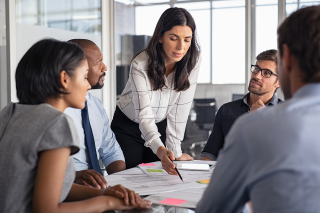 EPA Region 7's Community Information Guide provides communities, nonprofits, stakeholder groups, community-based organizations, academia, tribes, state and local governments, and other partners with the latest news and information on funding and technical assistance opportunities, meetings, conferences, events, webinars, and other activities related to human health and the environment.
On this page:
To suggest content for this page, please email: R7_Communities_Digest@epa.gov.
---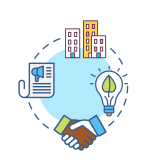 Headlines
EPA Issues Guidance to Help Communities Locate Lead Pipes that can Contaminate Drinking Water
Date: Aug. 5, 2022

Info: The U.S. Environmental Protection Agency is releasing guidance that will help communities and water utilities identify lead pipes that connect drinking water service to homes and other buildings. This action marks a key milestone in implementing the Biden-Harris Administration's

Lead Pipe and Paint Action Plan

. Together with unprecedented funding from the Bipartisan Infrastructure Law, this guidance will help water utilities comply with the requirements of the Lead and Copper Rule Revisions that went into effect in December 2021 and make rapid progress on removing harmful lead from America's drinking water.
NOAA Climate Mapping for Resilience and Adaptation (CMRA) Is Now Live!
Date: Sept. 8, 2022

The Biden-Harris administration, in partnership with U.S. Department of Commerce's National Oceanic and Atmospheric Administration (NOAA) and U.S. Department of the Interior (DOI), jointly launched a new website to help communities across the nation understand the real-time climate-related hazards in their area, analyze projected long-term exposure to those hazards, and identify federal funds to support climate resilience projects for their communities. The

Climate Mapping for Resilience and Adaptation

 (CMRA) portal, an easily accessible and interactive geospatial website, will help federal, state, local and tribal governments, as well as nonprofit organizations, learn about climate hazards impacting their communities.
U.S. Department of Energy Announces Prize to Increase Equity and Develop Clean Energy Solutions for Underserved Communities
Date: Sept. 16, 2022

The U.S. Department of Energy (DOE) announced a new equity-focused prize competition to accelerate decarbonization and support community-driven clean energy solutions. This DOE 

American-Made Challenge

, next in the series of EERE's 

Inclusive Energy Innovation Prizes

, supports development between community-based organizations to address energy challenges. This prize specifically addresses stakeholder requests for resourcing community-based organizations to identify and coordinate activities that address local energy challenges. Addressing the disproportional climate impact on underserved communities is an integral part of President Biden's plan to usher in an equitable transition to net-zero carbon emissions by 2050.
EPA Kicks Off 'Pollution Prevention Works: A Storytelling Challenge for Students'
Date: Sept. 19, 2022

EPA announced the launch of the "Pollution Prevention Works: A Storytelling Challenge for Students." The Challenge invites students to tell stories with videos, written stories, infographics, or story maps that illustrate how U.S. businesses are reducing toxic chemical releases through innovative pollution prevention (P2) practices that have a positive impact on the environment and communities. Participants have a chance to win up to $5,000.
EPA and Commission for Environmental Cooperation Announce $2 Million EJ4Climate Grant Program
Date: Sept. 20, 2022

EPA

joined the Commission for Environmental Cooperation (CEC) of North America to announce that the $2 million Environmental Justice for Climate (EJ4Climate) grant program is now open for applications. This cycle of EJ4Climate grants will focus on projects in Canada, Mexico, and the United States that integrate community-led environmental education in support of environmental justice and community resilience to climate-related impacts, with up to C$200,000 in grant funding available for recipients.
EPA Region 7 Science Program Page Launched
Date: Sept. 26, 2022

The EPA Region 7 Science Program (R7SP) webpage is for the public and will help connect in connecting with activities occurring in the R7 Science Program, as well as all the public events happening in EPA's Office of Research and Development (ORD). The page features:

Region 7 Science Priorities

Success Stories: R7 Science Program's work with our tribal/state partners and/or the public

ORD Research and Grant Funding Opportunities

ORD Events, Webinars and Trainings
EPA Administrator Regan Launches New National Office Dedicated to Advancing Environmental Justice and Civil Rights
FEMA and EDA Release New Resource to Align Community Plans and Build Resilience
Date: Sept. 28, 2022

FEMA and the U.S. Economic Development Administration (EDA) released a new guide to help align hazard mitigation plans with Comprehensive Economic Development Strategies (CEDS). A CEDS must include economic resilience in its strategy; a hazard mitigation plan identifies and plans for natural hazard risks to key sectors, including the economy. Aligning these means community partners can coordinate better, share priorities and actions that reduce risk, and better use funding. The guide includes economic development concepts to add to hazard mitigation plans. It also encourages integration of information from risk assessments and hazard mitigation ideas to use in a CEDS.
Biden-Harris Administration Will Double Clean School Bus Rebate Awards to Nearly $1 Billion
Date:  Sept. 29, 2022

EPA announced it would nearly double the funding awarded for clean school buses this year following increased demand, with school districts from all 50 states applying for the 2022 Clean School Bus Rebates. This is the first round of funding from the

EPA Clean School Bus Program

, which President Biden's Bipartisan Infrastructure Law created with a historic $5 billion investment for low- and zero-emission school buses over the next five years.
EPA Finalizes Environmental Justice Action Plan for Land Protection and Cleanup Programs
Date:  Sept. 30, 2022

EPA's

Office of Land and Emergency Management

announced it has finalized the Agency's "EJ Action Plan: Building Up Environmental Justice in EPA's Land Protection and Cleanup Programs" (EJ Action Plan). The plan highlights projects, tools, and practices to be applied to the Superfund, Brownfields, Emergency Response, Solid Waste Management, Resource Conservation and Recovery Act Corrective Action, and Underground Storage Tank programs. The plan aligns with President Biden's commitment to elevate environmental justice to the highest levels of the federal government and advances the agency's commitment to delivering justice and equity for all.
EPA Announces Nationwide Outreach Initiative to Reduce Lead Exposure in Underserved Communities
Date: Oct. 4, 2022

As part of the Biden-Harris administration's commitment to advance environmental justice, EPA launched for the second year a nationwide training and outreach initiative focused on reducing childhood lead exposure. The program, Enhancing Lead-Safe Work Practices through Education and Outreach (ELSWPEO), came as EPA marked the start of Children's Health Month in October and prepared for National Lead Poisoning Prevention Week later in the month.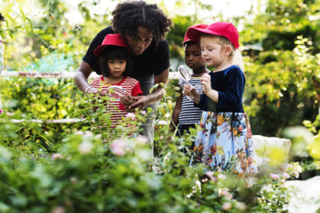 EPA Releases 20 Climate Adaptation Implementation Plans from National Offices; Regions to Increase Resilience to Impacts of Climate Change
Date: Oct. 6, 2022
EPA released 20 Climate Adaptation Implementation Plans that were developed by its major offices, including national program offices and all 10 regional offices. These Implementation Plans reaffirm the strong commitments made in EPA's 2021

Climate Adaptation Action Plan

to address the devastating impacts of climate change on communities across the nation, while advancing environmental justice and equity. They provide details on the specific actions each office will take to protect human health and the environment and to increase the resilience of the entire nation as we face increasingly harmful impacts of climate change.
Calling College Students with Big Ideas to Address Environmental Problems!
EPA Launches Updates to Environmental Justice Mapping Tool EJScreen
Date: Oct. 11, 2022
EPA has updated and added new capabilities to EJScreen, the Agency's public environmental justice (EJ) screening and mapping tool. EJScreen combines environmental and socioeconomic information to identify areas overburdened by pollution. EJScreen 2.1 includes the addition of new data on US territories, threshold maps which provides a cumulative outlook, and supplemental indexes providing additional socioeconomic information. Learn more about upcoming trainings and engagement opportunities.
Date: Oct. 19, 2022

EPA Region 7 and Haskell Indian Nations University have partnered to promote environmental collaboration and career opportunities for Haskell students. A five-year Memorandum of Understanding (MOU) formalizing the partnership was signed on Oct. 19 at an event held on the Haskell campus in Lawrence, Kansas. EPA Region 7 Administrator Meg McCollister and Haskell Interim President Julia Good Fox signed the MOU. EPA Region 7 and Haskell signed their first MOU in 1999.
Date: Oct. 20, 2022

EPA

announced additional actions to phase down climate-damaging hydrofluorocarbons (HFCs), a crucial component of President Biden's ambitious agenda to combat the climate crisis while advancing American manufacturing and innovation. EPA issued a proposed rule to implement the next step of the nation's HFC phasedown, an ambitious 40% reduction below historic levels starting in 2024. The proposal follows the Senate's bipartisan approval to

ratify the Kigali Amendment

to the Montreal Protocol, a global agreement to phase down HFCs and avoid up to 0.5°C of global warming by the end of this century.
Date: Oct. 21, 2022

EPA announced the projects selected to receive over $30 million in grant funding under the Water Infrastructure Improvements for the Nation (WIIN) Act, including $3.65 million to the Rural Community Assistance Partnership (RCAP). This grant funding, and additional funding through the Bipartisan Infrastructure Law, will help make rapid progress on the goal of addressing lead and removing lead pipes across the country.
Date: Oct. 25, 2022

Building upon the Biden-Harris administration's Clean Air in Buildings Challenge, a key component of the President's National COVID-19 Preparedness Plan, EPA is seeking public comment to inform efforts by EPA and others to support the widespread adoption of actions that lead to improvements in indoor air quality in the nation's building stock, with a particular emphasis on schools and commercial buildings, to help reduce disease transmission indoors and improve public health. Comments must be submitted by Dec. 5, 2022. 
Date: Oct. 26, 2022

The Biden-Harris administration announced the fiscal year 2022 recipients of EPA's Clean School Bus Program rebate competition, awarding nearly $1 billion from President Biden's Bipartisan Infrastructure Law to 389 school districts spanning 50 states, Washington, D.C., and several tribes and U.S. territories. The grants will help school districts purchase over 2,400 clean school buses that will accelerate the transition to zero-emission vehicles and produce cleaner air in and around schools and communities.
Date: Oct. 26, 2022

EPA announced $3,169,239 in funding to eight small businesses to further develop and commercialize their environmental technologies, delivering economic and environmental benefits to the communities they serve. Awarded projects include an air purifier that reduces the risk of transmitting viruses and bacteria; a forecasting tool that reduces unwanted pesticide drift; software technologies for improved recycling; and a process for producing a sustainable low- carbon building material.
Date: Oct. 27, 2022

EPA released its Lagoon Wastewater Treatment Action Plan and announced nearly $2 million in research grant funding to accelerate innovative and alternative wastewater treatment technologies in lagoon and pond systems serving small communities. Through research grants and the first ever Action Plan, EPA is providing equitable, accessible, and coordinated technical and financial programs, resources, and assistance that will help improve public health and clean waterway protections for rural, small, and tribal communities that rely on lagoon wastewater treatment systems.
Date: Oct. 27, 2022

Information: As part of National Lead Poisoning Prevention Week, EPA released its 2022 Lead Enforcement Bulletin, which highlights the most notable lead enforcement cases during the past fiscal year. EPA pursued both civil and criminal cases for violations of federal laws to prevent and reduce exposure to lead in paint, drinking water, soils, hazardous waste and other environmental sources. Many of the enforcement actions and activities highlighted in the Lead Enforcement Bulletin address lead exposures in communities disproportionately impacted by lead and areas with environmental justice concerns.
Date: Oct. 27, 2022

EPA Region 7's Kansas City Science and Technology Center (KCSTC), located in Kansas City, Kansas, has renewed its facility lease through 2043. EPA Region 7 and local leaders celebrated the 20-year lease renewal at the KCSTC on Oct. 27. The lease renewal reduces EPA's footprint within the existing facility by nearly 25,000 square feet, saving taxpayers approximately S1.9 million in rent and utilities per year and keeping over 50 jobs in the region.
Date: Oct. 27, 2022

EPA released its Strategy to Reduce Lead Exposures and Disparities in U.S. Communities (Lead Strategy), in conjunction with National Lead Poisoning Prevention Week. This first-ever, agency-wide Lead Strategy outlines how EPA will utilize its full suite of authorities, expertise, and resources to reduce lead exposure in communities overburdened by pollution and advance the Biden-Harris Administration's commitment to environmental justice and equity. The efforts outlined in the strategy to protect the public from lead pollution are supported by the historic investments under President Biden's Bipartisan Infrastructure Law.
Date: Oct. 28, 2022

EPA announced $748,180 in research grant funding to three institutions for research to improve our understanding of how people are exposed to per- and poly-fluoroalkyl substances (PFAS) in several communities throughout the country. PFAS are a large group of chemicals that are used in many consumer products and industrial and manufacturing applications and are commonly known as 'forever chemicals' since they take so long to break down. Due to their widespread use and environmental persistence, most people in the United States have been exposed to PFAS. There is evidence that continued exposure above specific levels to certain PFAS may lead to adverse health effects. More data is needed to measure the nature and levels of PFAS in homes and food to understand pathways for human exposure and risk mitigation. The research grants announced today will help us better understand the sources and pathways related to people's exposures to PFAS chemicals.
Date: Nov. 3, 2022

EPA announced that 132 air monitoring projects in 37 states will receive $53.4 million from President Biden's Inflation Reduction Act and American Rescue Plan to enhance air quality monitoring in communities across the United States. The projects are focused on communities that are underserved, historically marginalized, and overburdened by pollution, supporting President Biden's Justice40 Initiative.
Date: Nov. 3, 2022

EPA announced a $740,014 grant to the University of Missouri (MU), in Columbia, Missouri, to conduct research with community partners to assess how different populations value water quality improvements and aquatic resources in Midwestern reservoirs. MU was one of four universities to receive such a grant. In total, EPA awarded $2,964,932 for research to refine the measurement of benefits of water quality improvements, either directly or through indicators.
Date: Nov. 4, 2022

EPA announced initial public engagement and input opportunities for a subset of new and existing programs funded by President Biden's Inflation Reduction Act. These programs, which include funding for air quality projects and climate projects addressing clean energy, transportation, methane emissions, and climate super-pollutants, will advance the president's bold agenda to combat the climate crisis, protect public health and advance environmental justice. EPA's engagement strategy for these programs includes:

Request for Information (RFI): Issuing a request for public input to inform program design.
Expert Input: Soliciting expert input on key program design questions from EPA's Federal Advisory Committees, including the Local Government Advisory Committee, Clean Air Act Advisory Committee, and National Environmental Justice Advisory Committee.
Listening Sessions: Launching a stakeholder listening session series to enable key stakeholders including environmental justice communities, state and local governments, clean energy advocates, labor, and others to provide input directly to EPA staff
New Webpage: Creating a one-stop shop for information on the implementation of Inflation Reduction Act programs managed by EPA's Office of Air and Radiation.
Date: Nov. 4, 2022
EPA announced the selection of 29 Environmental Finance Centers (EFCs) that will help communities across the country access federal funding for infrastructure and greenhouse gas reduction projects that improve public health and environmental protection. The EFCs will deliver targeted technical assistance to local governments, states, tribes, and non-governmental organizations to protect public health, safeguard the environment, and advance environmental justice. Thanks to President Biden's Bipartisan Infrastructure Law, the selected EFCs will help underserved communities that have historically struggled to access federal funding receive the support they need to access resources for water infrastructure improvements.
Date: Nov. 16, 2022

EPA Administrator Michael S. Regan announced the appointment of 20 members, including the new Committee Chair and Committee Vice-Chair to the 

Farm, Ranch, and Rural Communities Federal Advisory Committee (FRRCC)

, which provides independent policy advice, information, and recommendations to the EPA Administrator on a range of environmental issues that are of importance to agriculture and rural communities.
Date: Nov. 17, 2022

EPA released "

A Year of Progress Under EPA's PFAS Strategic Roadmap

," which underscores key actions taken by the Agency during the first year of implementing the PFAS Roadmap. EPA is implementing a whole-of-agency approach, advancing science, and following the law to safeguard public health, protect the environment, and hold polluters accountable.
Date: Nov. 22, 2022

EPA Administrator Michael S. Regan announced that EPA's Office of Environmental Education is now accepting applications for the 2023 President's Environmental Youth Awards (PEYA) and Presidential Innovation Awards for Environmental Educators (PIAEE). Applications for both awards programs are due no later than Jan. 11, 2023.
Does your community have climate goals to meet or brownfields that might be suitable for solar? Check out EPA's Tracking Matrix to learn more about the geothermal, biomass, solar and wind installations across the country. The Tracking Matrix shows current trends in the development of renewable energy on contaminated lands. EPA has identified 502 renewable energy installations with over 2.4 gigawatts of installed electricity capacity on contaminated lands. Approximately 70% are large-scale systems with a project capacity of 1 MW or more. Most continue to be solar development on landfills, which as illustrated below has seen exceptional growth over the past decade. The renewable energy generated by these installations is used to export energy onto the utility grid, offset onsite energy demands, or power cleanup of contaminated sites.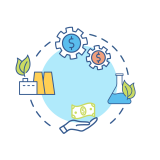 Funding and Technical Assistance
DOE Energy Efficiency and Conservation Block Grant Program – $550 Million
Due date:

TBD

This U.S. Department of Energy (DOE) funding is meant to assist states, local governments, and tribes to reduce energy use, reduce fossil fuel emissions, and improve energy efficiency. The estimated program opening date is fourth quarter 2022. Contact

stateandlocal@hq.doe.gov

with any questions.
Due date: Jan. 16, 2023

The total estimated funding for this competitive opportunity is approximately $30,000,000. EPA anticipates awarding approximately 25 assistance agreements under this funding opportunity, with at least one award per EPA Region. The minimum individual award floor is $250,000, and the maximum individual award ceiling is $2,000,000 for the grant period. This program is in alignment with the Biden administration's Justice40 Initiative.

Register for upcoming webinars:

Overview of Request for Applications, eligible entities, evaluation criteria, application process; and Q&A session – Dec. 6, 2022, 6 to 7 p.m. EST
Review procurement and subawards; and Q&A session (same presentations) – Dec. 15, 2022, 2 to 3:30 p.m. EST; and Dec. 20, 2022, 6 to 7 p.m. EST
Due date: April 21, 2023

This Bipartisan Infrastructure Law program will enable participants to establish revolving loan funds to invest in energy audits and energy efficiency upgrades and retrofits of commercial and residential buildings. States can use up to one-quarter of the funding for grants and technical assistance to low-income homeowners and small businesses.
Combined Sewer Overflows
Combined Sewer Overflow (CSO) Technical Assistance

is available from EPA's Office of Wastewater Management on monitoring/modeling; smart sewers and smart data; asset management; operation and maintenance; regulatory/ compliance questions; and small CSO community spreadsheet-based tools (CSO model, long-term control plan review checklist, post-construction compliance monitoring checklist). See 

flyer

 for more information.
Environmental Finance Center Network
The Environmental Finance Center Network offers free help on training and technical assistance to small wastewater and decentralized wastewater treatment works serving approximately 10,000 or fewer people. 

Request assistance

here

.
EPA Cybersecurity Assessments and Technical Assistance
Interested water and wastewater utilities can sign up for FREE, confidential cybersecurity assessments and technical assistance services provided virtually.
U.S. Department of Energy's National Community Solar Partnership (NCSP) States Collaborative
U.S. Department of Energy's Clean Cities Coalition Network Technical Assistance
To assist with alternative fuels, fuel economy improvements, and emerging transportation

technologies.
EPA's Technical Assistance to Brownfields Communities Program
White House Bipartisan Infrastructure Law Guidebook
A roadmap to the funding available under the law and program-by-program information is now available,

including 

the downloadable guidebook data and EPA's

Bipartisan Infrastructure Law

page

.
Explore 2022 Clean Water and Drinking Water State Revolving Funds (SRFs) Using Interactive Tool
This update includes data provided by EPA Brownfields, Superfund, Abandoned Mine Lands, Landfill Methane Outreach, and Resource Conservation and Recovery Act programs, and a pilot with Underground Storage Tanks, in addition to data from 22 state partners. Over 190,000 sites and nearly 40 million acres of land are included and screened for solar, wind, biomass and geothermal energy potential. EPA partnered with the U.S. Department of En

ergy's National Renewable Energy Lab (NREL) to provide up-to-date data and screening that reflects current trends in renewable energy development.
EPA Releases Legal Tools to Advance Environmental Justice (EJ Legal Tools)
EPA's Office of General Counsel has released EPA Legal Tools to Advance Environmental Justice (EJ Legal Tools), an updated and expanded compilation of legal authorities available to EPA for identifying and addressing the disproportionate impact of pollution on underserved and overburdened communities, including communities of color, Indigenous people, and low-income communities. EJ Legal Tools is intended to help EPA decision-makers and partners understand their authorities to consider and address environmental justice and equity in decision-making, and to promote meaningful engagement.
EPA CSO Tools Available Now
Check out the NEW

CSO Tools

for combined sewer overflow (CSO) permittees and permitting authorities for planning and management of different aspects of CSO programs. Each tool consists of an interactive spreadsheet, fact sheet or user guide, and two recorded trainings (with the third coming soon). These tools, which are currently in Beta test version, do not present new or changed requirements; rather they attempt to help break down information in a more digestible and interactive fashion. We will be accepting suggestions

via web form

on how to further their utility in the future. Please submit your suggestions by Dec. 31, 2022.

Long-Term Control Plan (LTCP) Review Checklist

– Designed to help CSO permittees and NPDES authorities determine if LTCPs meet the requirements of the Clean Water Act (CWA) and the CSO Control Policy, and conform with EPA guidance on developing LTCPs.

Post-Construction Compliance Monitoring (PCCM) Checklist

– Designed to help CSO permittees and NPDES authorities develop and evaluate PCCM programs to meet the requirements of the CWA and CSO Control Policy, and conform with EPA guidance on PCCM.

Combined Sewer Overflow (CSO) Model for Small Communities

– Planning tool for small CSO communities that want a reasonably simple approach to estimating a CSO occurrence, as well as treated or untreated CSO volume over a 24-hour period and have limited resources to invest in more advanced CSO monitoring and modeling.
Meetings, Conferences and Events
No entries at this time.
Webinars and Conference Calls
EPA Grants' Developing a Budget Webinar Now Available
EPA's Office of Grants and Debarment is pleased to confirm that materials from the EPA Developing a Budget Webinar held on May 5, 2022, are now available on the Developing a Budget Webinar webpage.
HUD Lead-Safe Housing Rule Training Webinars
Date

s

: Nov. 15 and 17 and Dec. 6 and 7

, 2022

HUD's Office of Lead Hazard Control and Healthy Homes (OLHCHH) is sponsoring a training webinar series that will help participants review federal lead regulations and discuss the Lead Safe Housing Rule (LSHR) Amendment for pre-1978 housing. Presenters will provide a step-by-step explanation of how Public Housing Agencies (PHAs), grantees, and owners respond to cases of elevated blood lead levels (EBLL) in children less than 6 years old living in a federally assisted housing unit.

EBLL LSHR Amendment Training for Tenant-Based Rental Assistance (TBRA) Recipients 

– Nov. 15, 2022, 1 to 3 p.m. EST; Office Hour – Nov. 17, 2022, 1 to 2 p.m. EST; Register here

EBLL LSHR Amendment Training for Conventional Public Housing and PBA – Dec. 6, 2022, 2 to 4 p.m. EST; Office Hour – Dec. 7, 2022, 2 to 3 p.m. EST; Register here
Federal Interagency Committee on Indoor Air Quality (CIAQ) Public Meeting Webinar
Date/time: Nov. 17, 2022, noon to 3 p.m. CST

Dr. Chandra Sekhar, professor, Department of the Built Environment, College of Design and Engineering, National University of Singapore; and Dr. Iain Walker, staff scientist, Lawrence Berkeley National Laboratory will give a presentation titled "ASHRAE's IAQ and COVID Guidance for Multifamily Buildings." This presentation will provide the background for ASHRAE's COVID guidance for multifamily buildings together with an overview of detailed recommendations for building owners and managers. Following Sekhar and Walker's presentation, CIAQ member agencies will provide updates on indoor environmental quality-related activities at their agencies. 
Dates: Nov. 29 to Dec. 1, 2022

The National Environmental Justice Advisory Council (NEJAC) will convene a hybrid in-person public meeting with a virtual option. The meeting discussions will focus on several topics including, but not limited to: workgroup activity, final recommendations for council consideration, and charges created through collaborations with various EPA national program offices. A public comment period relevant to the way in which environmental justice (EJ) and equity are incorporated into finance and investments at EPA will be considered by NEJAC at the meeting.

Register by

visiting the NEJAC website or by using this Zoom link.

Location:

The in-person meeting will be held at The Westin Alexandria Old Town, 400 Courthouse Square, Alexandria, VA 22314. Hotel Reservations: Visit this link or call 866-837-4210 (Group Name: EPA-NEJAC/WHEJAC)
Date/time: Dec. 7, 2022, noon EST

The Office of Environmental Justice (OEJ), in conjunction with the Centers for Disease Control and Prevention (CDC), is pleased to announce a new webinar that will teach attendees how to use the new Environmental Justice Index (EJI). The EJI is the first national, place-based tool designed to measure the cumulative impacts of environmental burden through the lens of human health and health equity.

Register here
Date/time: Dec. 13, 2022, 1 to 2:30 p.m. EST

Join us to hear guest speaker Dr. Andrew Beck of the Cincinnati Children's Hospital Medical Center and University of Cincinnati Department of Pediatrics, along with colleagues in pediatrics, population health, local housing and community support. This webinar is the second in EPA's three-part series on solutions for addressing indoor environmental determinants of health. It will explore data and analysis solutions that communities can use to identify where indoor environmental factors may be contributing disproportionately to asthma health burden. Dr. Beck will spotlight population health solutions designed to proactively identify at-risk children, connect them to clinical services, and reduce their household exposures to asthma triggers and air pollution indoors. Learn about Cincinnati's strategies and see how they might help inform your program!
Date/time: Dec. 13, 2022, 3 to 5:30 p.m. EST

EPA invites environmental justice (EJ) advocates to participate in the next National EJ Community Engagement Call. These calls are free and open to the public. 

The purpose of these calls is to inform the community and other stakeholders about EPA's EJ work and enhance opportunities to maintain an open dialogue with EJ advocates.

Agenda:

EPA OEJECR Leadership Updates

OECA National Compliance Initiatives Update (2023-2026)

Enforcement and Compliance History Online (ECHO) Community Data Update

Recordings and meeting materials for all calls are posted online.
Dates/times: Week 1 – Feb. 28 and March 2, 2023, noon to 5:30 p.m. EST. Week 2 – March 7 and 9, 2023, noon to 5:30 p.m. EST

The EPA Office of Water will hold a virtual National Forum on Contaminants in Fish to bring together interested stakeholders to discuss the many issues related to human health and contaminants in fish. (See link above for agenda topics.)

Register here
---
The information above is being provided by EPA Region 7 for informational purposes only. This page contains links to information, agencies, sites, and organizations external to EPA's website. EPA is not responsible for third-party links. EPA does not endorse third-party organizations or agencies.