Smoke Sense Study: A Citizen Science Project Using a Mobile App
Download the Smoke Sense App today.
Smoke Sense is a crowdsourcing, citizen science research project developed by EPA researchers focused on increasing public awareness and engagement related to wildfire smoke health risks. Specifically, EPA wants to understand the extent that exposure to wildland fire smoke affects health and productivity, discover what steps people are willing to take to reduce their exposure, and develop health risk communication strategies that improve public health when there is wildfire smoke. 
For study and app related questions, please email SmokeSense@epa.gov.  
For web-related questions, use the "Contact Us" link below.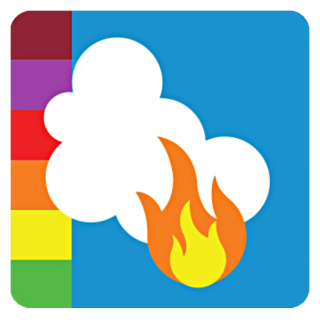 Recent Updates
Check out our new module in the Smoke Sense app called "What Can I Do?" to learn about things you can do to protect your health during smoke events!