Climate Change Impacts by Sector
Climate change is happening. Global average temperature has increased about 1.8°F from 1901 to 2016.1 Changes of one or two degrees in the average temperature of the planet can cause potentially dangerous shifts in climate and weather. These real, observable changes are what we call climate change impacts​​​​​​ because they are the visible ways that climate change is affecting the Earth. For example, many places have experienced changes in rainfall, resulting in more floods, droughts, or intense rain, as well as more frequent and severe heat waves. 
These changes, in turn, can have significant impacts on our lives, security, and well-being. Much of human civilization and the economy depend on the natural environment for stability, predictability, and raw resources. Climate change will affect the relationship we have with the environment, including in the specific sectors outlined on this page. Explore how climate change will affect these sectors to gain a deeper understanding of the risks, scale, and ways we can take action.
Explore the sectors: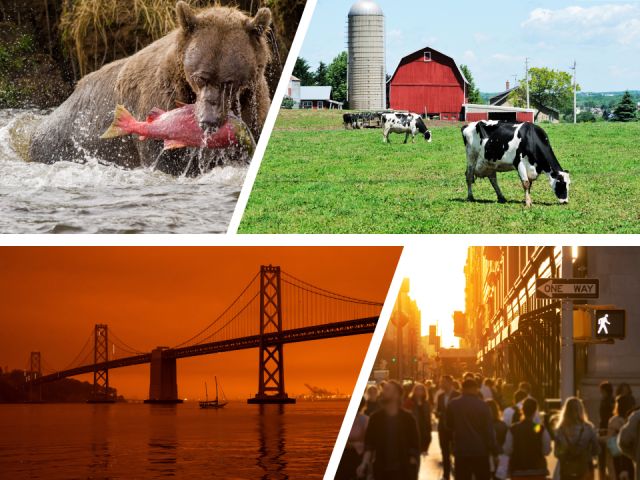 ---
Endnotes
1 Hayhoe, K., D.J. Wuebbles, D.R. Easterling, D.W. Fahey, S. Doherty, J. Kossin, W. Sweet, R. Vose & M. Wehner. (2018). Our changing climate. In: Impacts, risks, and adaptation in the United States: Fourth national climate assessment, volume II [Reidmiller, D.R., C.W. Avery, D.R. Easterling, K.E. Kunkel, K.L.M. Lewis, T.K. Maycock, and B.C. Stewart (eds.)]. U.S. Global Change Research Program, Washington, DC, p. 76. doi: 10.7930/NCA4.2018.CH2