Indoor airPLUS Sales and Marketing Resources
EPA has created various Indoor airPLUS marketing materials to help you promote Indoor airPLUS homes. Some of these materials are available to the public, while others are limited to Indoor airPLUS partners. To partner with Indoor airPLUS, please sign an Indoor airPLUS Partnership Agreement here or add the commitment to your current ENERGY STAR partnership.
On this page:
---
Commit to Building 100% Indoor airPLUS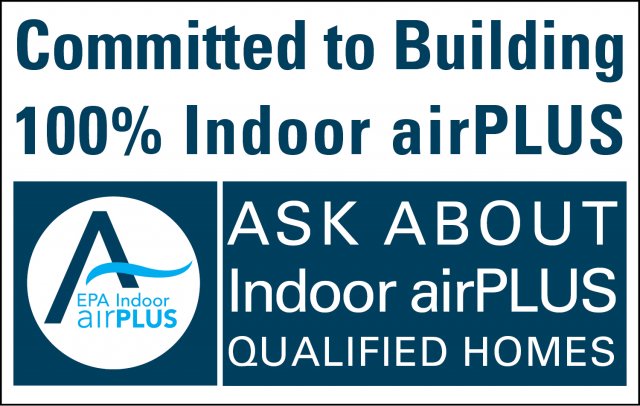 When you commit to 100% Indoor airPLUS, you're giving ALL your homebuyers a safer, healthier, more durable home – and a mark they can trust.
Sign into your My ENERGY STAR Account (MESA) to select the Indoor airPLUS 100% Commitment designation and get access to logos and a unique mark on the ENERGY STAR Partner Locator.
---
Discover Indoor airPLUS Homes Customizable Booklet
This consumer booklet was designed with home buyers in mind. It explains the features included in every Indoor airPLUS home that promote a healthier, safer home. This resource is customizable and provides space for company specific information.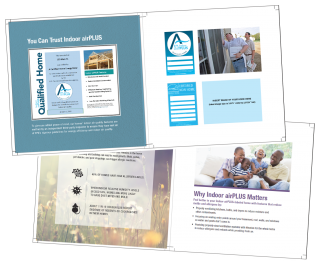 Discover Indoor airPLUS Homes (Customizable booklet)
Indoor airPLUS partners can find this customizable booklet by logging into their My ENERGY STAR Account (MESA).
---

Indoor airPLUS Sales Training Kit

Improve your sales agent's ability to effectively communicate the value of improved indoor air quality and the features and benefits of the Indoor airPLUS Program. Designed to be compatible with the ENERGY STAR Sales Training Kit, this training module can be integrated into your regular sales training programs or can be used as a stand-alone training.
---

Breathe Easy In Your New Indoor airPLUS Home

This consumer pamphlet summarizes Indoor airPLUS for potential new home buyers. It explains the advantages of building a new home with Indoor airPLUS as well as the features of an Indoor airPLUS qualified home. Great resource for builders to promote their Indoor airPLUS qualified homes.
---
Promotional Guidelines

Intended for Indoor airPLUS Partners only, these guidelines include details on how to use the promotional and certification marks for Indoor airPLUS. Revised March 2017.
---
Web Linking Guidelines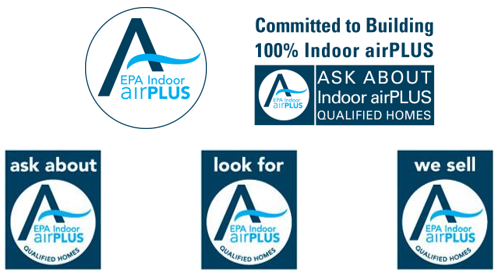 Intended for Indoor airPLUS partners only, these guidelines include details on how to take advantage of your organization's listing on the EPA Indoor airPLUS Partner List by providing a link to your organization's website when you meet certain requirements.
---
Web Buttons and Widgets
Web buttons and widgets are a small piece of web programming code that makes a useful and interesting graphic appear on your blog, wiki, or web page.  They can be used to easily educate customers on Indoor airPLUS, indoor air quality, and healthier homes. Partners can add these free tools to their website to promote their partnership with Indoor airPLUS.