EPA Challenges & Prizes

View the infographic below, or read the text of the information contained in the graphics.


Environmental Justice (EJ) Student Video Challenge
This challenge enhances communities' capacity to address environmental and public health inequities. The goal of Phase 1 is for students to create a video to demonstrate innovative approaches to identify and characterize an EJ issue in a select community using data and publicly available tools. 
Water Toxicity Sensor
The challenge calls on innovators to develop a sensor that can identify whether there are chemical pollutants and natural toxins in various types of water much faster and less expensively than current lab methods for detecting individual, specific chemicals. 
EcoTox TARGET
The Technology Advancing Rapid Gene Expression-based Testing (TARGET) challenge calls for respondents to develop high quality, low cost, technologies/platforms for evaluating global gene expression in samples from four common aquatic toxicity test organisms. These organisms represent the species and associated trophic levels most frequently tested when evaluating the ecological hazards of chemicals. 
Cleaner Indoor Air During Wildfires
EPA is partnering with 10 federal, state, tribal and local organizations to stimulate the development of new technologies to clean indoor air. This challenge is the first step in this effort, which offers a cash prize for the best technology design for cleaning indoor air during wildfire smoke events and high pollution days.
Learn more about the Cleaner Indoor Air During Wildfire Challenge.
EmPOWER Air Data
In this challenge, EPA's Clean Air Markets Division (CAMD) is seeking proposals from academic and research institutions for innovative and creative projects using at least one of CAMD's emissions or environmental monitoring datasets.
Enhanced Efficiency Fertilizers
The Joint EPA-USDA Partnership on EEFs to Advance Agricultural Sustainability in the United States aims to accelerate the development and use of Enhanced Efficiency Fertilizers for corn production that maintain or increase crop yields and reduce environmental impacts to air, land, and water. 
Learn more about the Enhanced Efficiency Fertilizers Challenge.
Campus RainWorks
This is a green infrastructure design competition for American colleges and universities that seeks to engage with the next generation of environmental professionals & foster a dialogue about effective stormwater management.
Completed Challenges (2019 - 2021)
---
Next Gen Fertilizer Innovation
This Challenge aimed to identify concepts for novel technologies for fertilizers and other product technology innovations that can reduce the environmental effects from modern agriculture while maintaining or increasing crop yields. Submissions included technologies that were not currently on the market.
Nutrient Sensor Action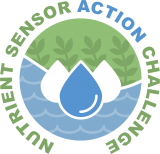 The Nutrient Sensor Action Challenge was a technology-accelerating water quality challenge launched in 2017 to demonstrate how nutrient sensors can be used by states and local communities to help manage nutrient pollution. 
'See a Bloom, Give It Room' High School Video
This Challenge called for videos from high school students (grades 9-12) that promote public awareness of harmful algal blooms through creative filmmaking. The public safety videos (under 2 minutes in length) explained how to spot harmful algal blooms and how people and their pets should be safe around them. 
Advanced Septic System Nitrogen Sensor
EPA and partners identified and spurred development of technologies to monitor nitrogen concentration in effluent from wastewater treatment systems. This research helps ensure that advanced septic nitrogen removal system are effective. 
Innovative Ways to Destroy PFAS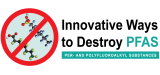 This challenge asked solvers to submit detailed plans for a non-thermal way of destroying PFAS in concentrated film forming foam (AFFF), while creating the least amount of potentially harmful byproducts.