Aerovox Mill Information
On this page:
On other page:
---
Former Aerovox Mill has been Demolished; Site has now moved into the Massachusetts MassDEP 21E Program
Through its Superfund removal program, EPA oversaw the demolition of the Aerovox facility building and capping of the 10 acre site by AVX (successor to Aerovox Corporation), the primary party responsible for the contamination. The cleanup then shifted to the Massachusetts 21E Program, and MassDEP now conducts oversight of AVX as it works to address the remaining contamination.
For more information on the site in the MassDEP 21E program, please go here.
---
Why did EPA get involved at Aerovox?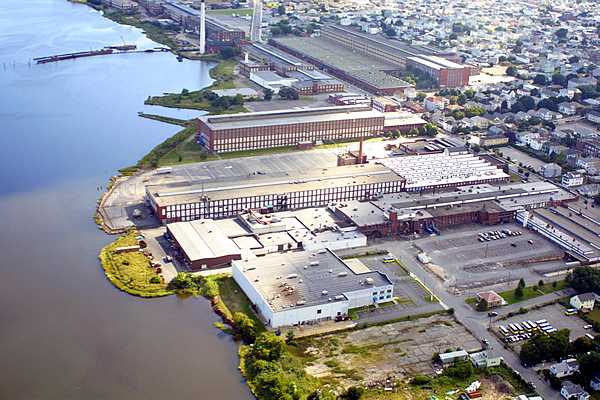 The Aerovox building was a 450,000 sq. ft. building used for electrical component manufacturing beginning in 1938. From the 1940s until 1978 dielectric fluid containing polychlorinated biphenyls (PCBs) and solvents were used in capacitor manufacturing and operations. The facility was built on approximately 10 acres of industrial land beside the Acushnet River. Manufacturing operations and disposal practices resulted in contaminated soil, surface water runoff, groundwater, and building materials and equipment with PCBs and solvents at the Site.
---
Site History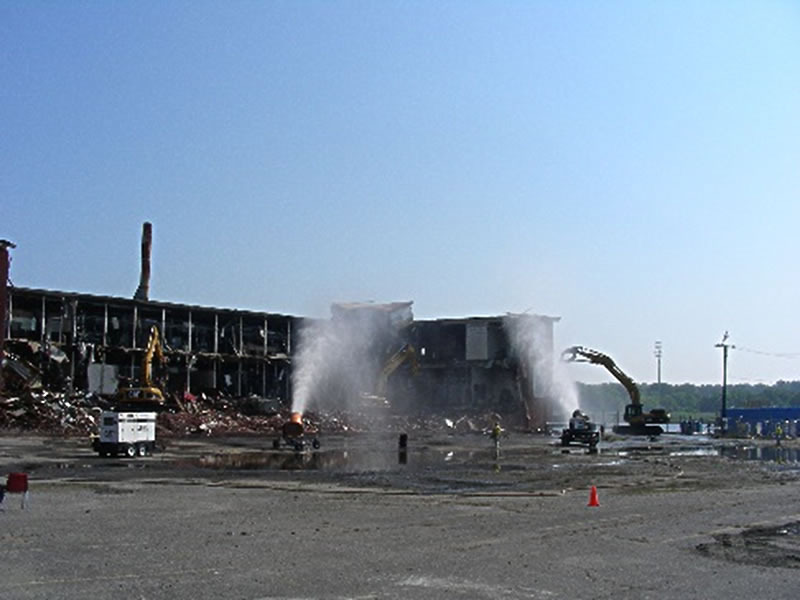 PCBs are a class of man-made chemicals that were used for many years in the manufacture of capacitors for electronic devices. PCBs were banned from use in 1978. Based upon data derived from animal experiments and human studies, EPA has concluded that human exposure to PCBs constitutes a health threat. EPA has classified PCBs as a B2, probable human carcinogen, under its weight of evidence classification system.
Beginning in 1981, the facility was subject to various state and federal administrative cleanup actions due to the presence of, among other things, PCBs in the soil and groundwater. These actions included the installation of a steel sheetpile wall between the Aerovox site and the adjacent Harbor and a hydraulic asphalt concrete cap over highly contaminated soils. In 1997, EPA conducted an inspection for compliance with the Toxic Substances Control Act, which regulates PCBs, and found widespread PCB contamination within the building. EPA began further site investigations and, pursuant to its removal authority, conducted a removal in 2004 of drums and containers left behind when the owner and operator at the time vacated the building.
Pursuant to EPA's Non-Time Critical Removal authority, in 2010 EPA issued an Action Memorandum to address imminent and substantial endangerment posed by risks at the Site through building demolition, offsite disposal, capping and institutional controls. Also in 2010, EPA reached a settlement with AVX to perform the demolition and capping of the Site, which was completed in 2013. After that, the Site became regulated under the Massachusetts 21E program for further evaluation and cleanup of the remaining contamination by AVX.
Below are links to significant documents relating to the building demolition and site capping:
---
Notice of Completion
In May of 2013 EPA approved a Final Report (PDF) (7,353 pp, 446 MB) and EPA issued a Notice of Completion of Work for the Non-Time Critical Removal Action at the Aerovox Site (PDF) (5 pp, 308K).