EPA Tools and Resources Training Webinar Series
Free webinars typically held bimonthly on the first Thursday from 3:00-4:00 PM (ET). 
EPA's Office of Research and Development (ORD) hosts this bimonthly public webinar series to provides in-depth overviews and step-by-step tutorials on popular EPA science-based models and tools. In addition, the EPA Tools and Resources Webinar Series translates EPA research and shares research resources and information that are useful, practical/applied and available to meet stakeholders' research needs.
NOTE: Attendees have the option of receiving a certificate of attendance. Acceptance of certificates is contingent on organization requirements—EPA cannot guarantee acceptance. Closed-captioned recordings of the webinars are provided below for later viewing and as a training resource; certificates cannot be provided for viewing webinar recordings. Webinar dates and topics are subject to change.
October 7, 2021 Webinar
Chemical Transformation Simulator: To Predict PFAS Metabolites and Environmental Transformation Products
Register for the Chemical Transformation Simulator training webinar!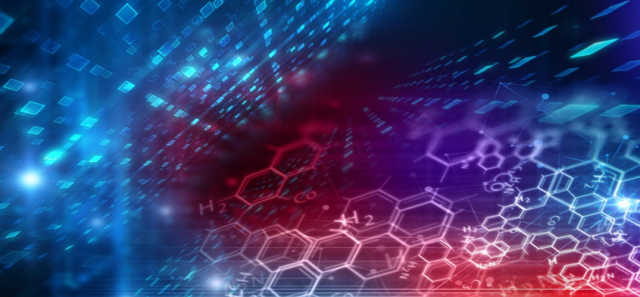 The Chemical Transformation Simulator (CTS) is a publicly available web-based application that predicts how organic chemicals will transform in environmental and biological systems. Traditional exposure and risk assessments for human-made organic chemicals have only focused on chemicals in their manufactured form, but it's well known that many organic chemicals can be transformed in the environment. Organic chemicals can also be metabolized into new molecules when they are ingested by humans or ecological species. These transformation products may differ from the parent in toxicity and tendency to bioaccumulate or persist in the environment. 
CTS Reaction Libraries predict the products that form from various environmental transformation processes. Reaction Libraries have recently been developed to predict transformations of Per- and Polyfluoroalkyl Substances (PFAS), based on PFAS transformation products and kinetics reported in peer-reviewed literature. The enhanced predictive capabilities of CTS can help states identify and anticipate potential PFAS metabolites and environmental transformation products to which humans and ecosystems may be exposed.
This training webinar will provide an overview of CTS, including a demonstration of the CTS workflows for predicting transformation pathways and physicochemical properties of organic chemicals. The presentation will also highlight how CTS predictions can help identify transformation products detected during nontargeted analysis of environmental samples, particularly for novel PFAS chemicals.
For more information visit the CTS website.
2021 Schedule
Date
Topic and Presenter(s)
October 7, 2021
Chemical Transformation Simulator: To Predict PFAS Metabolites and Environmental Transformation Products
Presenters: Eric Weber and Caroline Stevens, EPA ORD
December 2, 2021

Finding EPA Resilience Resources with the Environmental Resilience Tools Wizard
Presenter: Keely Maxwell, EPA ORD
Past Webinar Materials
Recordings and presentation slides of past training webinars are available below and are being hosted on EPA's YouTube channel. Certificates cannot be provided for watching the webinar recordings.
Date

Research Area

Topic and Presenter(s)

August 5, 2021
Climate Change
Global Change Explorer
Presenter: Philip Morefield, EPA ORD
June 3, 2021
Water
Virtual Beach
Presenter: Mike Cyterski, EPA ORD
April 29, 2021
Water

Watershed Management Optimization Support Tool (WMOST)
Presenter: Naomi Detenbeck, EPA ORD

February 4, 2021
Safer Chemicals
ECOTOXicology Knowledgebase
Presenters: Colleen Elonen and Jennifer Olker, EPA ORD
December 3, 2020
Air
SPECIATE
Presenter: George Pouliot, EPA ORD
November 19, 2020
Water
Freshwater Explorer
Presenter: Susan Cormier, EPA ORD
October 6, 2020
Safer Chemicals
Causal Analysis/Diagnosis Decision Information System (CADDIS)
Presenter: Kate Schofield, EPA ORD
August 6, 2020
Water
PFAS Removal in Drinking Water Treatment Systems
Presenters: Thomas Speth and Jonathan Burkhardt, EPA ORD
July 23, 2020
Waste and Materials Management
Incident Waste Decision Support Tool (I-WASTE)
Presenter: Paul Lemieux, EPA ORD
June 3, 2020
Safer Chemicals
CompTox Chemicals Dashboard
Presenter: Antony Williams, EPA ORD
May 20, 2020
Water
Cyanobacteria Assessment Network (CyAN) Mobile Application
Presenters: Blake Schaeffer, John Johnston, and Darryl Keith, EPA ORD
April 28, 2020
Ecosystems
EnviroAtlas
Presenters: Anne Neal and Jessica Daniel, EPA ORD