Meet EPA Scientist Jordan West, Ph.D.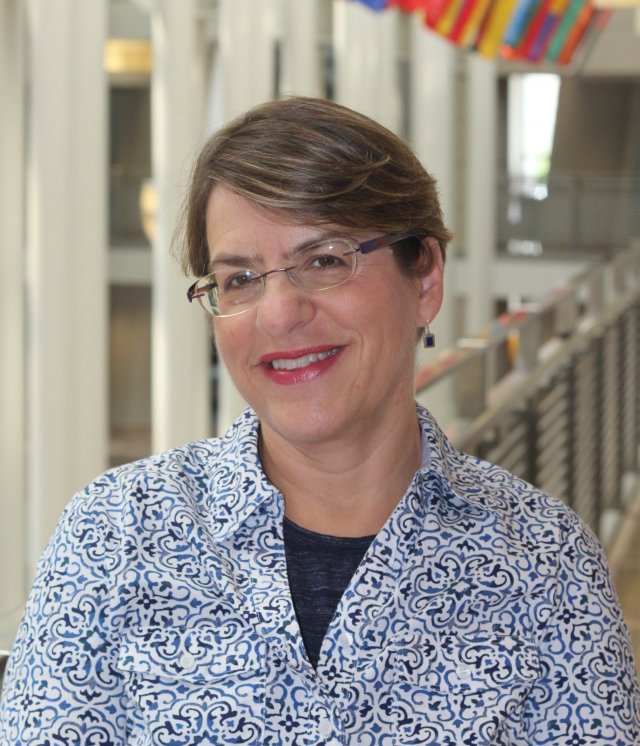 Jordan West, Ph.D. is an aquatic ecologist at EPA. Her areas of expertise include freshwater and marine ecology, climate change impacts and adaptation, resilience and threshold theory, and translational science. Dr. West leads multidisciplinary research teams that (1) develop assessment methods to understand the vulnerabilities of coral reefs, wetlands and watersheds to climate change impacts, and (2) create tools to help decision makers design adaptation strategies that will increase the resilience of these valued natural resources in the face of changing environmental conditions and extreme events.
​What do you research at EPA?
I look at the impacts of climate change on aquatic ecosystems, mainly coral reefs and wetlands. These impacts pose really big questions about the challenges ahead for these valuable natural resources, and how we will manage those challenges as a society. We need to understand the nature, severity and mechanism of the impacts so we can appropriately adjust how we manage natural systems to counteract these impacts and build both ecological and social resilience. It can be overwhelming to be faced with such big and important questions, but we can take smaller pieces of the questions and work through them to understand the bigger picture. This allows us to tailor research that is aimed toward informing real decisions that will positively affect outcomes in the environment. After all, that is what the EPA is all about.
If you could have dinner with any scientist, past or present, who would you choose and what would you like to ask them?
I would say Barbara McClintock, who won the 1983 Nobel Prize in Physiology or Medicine for her work on genetic recombination in corn. She got her degree and did a lot of her research at my alma mater, Cornell University. Her story is amazing to me because she did her training in the 1920s and had to persist undeterred in the face of the constraints imposed on women at that time. She actually received her Ph.D. in botany because in those days, women were discouraged from majoring in genetics! She had to pursue genetics through the plant breeding program rather than the genetics department but became a world-class geneticist just the same. I'd love to talk to her and just soak up some of her creativity, commitment, and grit.
What do you like most about your research?
I like that my work straddles the realms of science and decision-making. I get to tackle complex scientific challenges caused by climate change by teaming up with experts across EPA, other federal agencies, state agencies, academic institutions and non-governmental organizations. But I also work closely with clients and stakeholders on the decision-making side, to ensure that the research focuses on their highest priority questions and generates scientific information in a form that is understandable and customized to meet their decision needs.
When did you first know that you wanted to be a scientist?
I was interested in nature from an early age because I loved animals and reveled in playing outside in the woods. I come from a pretty science-oriented family, so I was encouraged to be curious, ask questions and learn about what I was seeing in the world. In college I was interested in several career options, but I kept gravitating to the biological sciences, which I found to be infinitely fascinating and challenging. And I realized that the people I most admired and wanted to learn from, were always the scientists!
Tell us about your background.
I earned a Bachelor of Science (B.S.) degree in ecology from the University of Iowa. From there, I went to graduate school at Cornell University and earned a Doctor of Philosophy (Ph.D.) degree studying coral reefs. My thesis was on how the skeletons of certain coral species change based on the combination of biological (e.g., predation) and physical (e.g., wave action) stresses they face in different locations. My current work on vulnerability and adaptation strategies grew from my interest in coral reefs, because due to their sensitivity to temperature fluctuations in the ocean, coral reefs have been one of the earliest systems to show obvious impacts of ongoing rapid and extreme environmental alterations associated with climate change.
What do you think the coolest scientific discovery was and why?
While Charles Darwin's Theory of Evolution runs a very close second, I have to give it to James Watson and Francis Crick's 1953 discovery of the double-helix structure of DNA. This discovery opened the door to decoding the building blocks of life and triggered explosive advancements in medical knowledge and treatments, genetic fingerprinting, modern forensics, the mapping of the human genome, conservation genetics, and more.
If you weren't a scientist, what would you be doing?
I seriously considered working with animals, so maybe I would be a veterinarian or a trainer. I also love literature and writing, so working as a writer or publishing editor would also be fun.
If you could have one superpower, what would it be?
Flying. Hands down, it would be the most awesome, freeing, exhilarating, spectacularly fun thing I could imagine. And of course I would also use it to do good, like helping to get cats down from trees and stuff.
Any advice for students interested in a career in science?
Start out by becoming well-rounded in the basic scientific principles as well as learning broadly across scientific disciplines. Be curious and don't be discouraged if you don't immediately see the path you want to take. As you get more and more advanced, that's when you start to discover what really excites you. Enjoy that process of discovery and the adventure!
---
Editor's Note: The opinions expressed herein are those of the researcher alone. EPA does not endorse the opinions or positions expressed.