Reducing Hydrofluorocarbon (HFC) Use and Emissions in the Federal Sector through SNAP
Hydrofluorocarbons (HFCs) are greenhouse gases (GHGs) commonly used by federal agencies in a wide variety of applications, including refrigeration, air-conditioning (AC), building insulation, fire extinguishing systems, and aerosols. HFCs have high global warming potential (GWP), raising concern about their impacts as they become increasingly used as replacements for ozone-depleting substances (ODS), and as economic growth spurs demand for new equipment, especially in the refrigeration/AC sector. Information about ongoing domestic efforts and tools to address HFCs, particularly those in the federal sector, is provided below.

Federal Acquisition Regulation (FAR): High-GWP HFCs
The federal government has set out to reduce emissions of HFCs by purchasing alternatives whenever feasible and transitioning to equipment that uses safer and more sustainable alternatives to HFCs. In May 2016, the Department of Defense (DoD), General Services Administration (GSA), and National Aeronautics and Space Administration (NASA) published a final rule to amend the FAR to procure, when feasible, alternatives to high-GWP HFCs. In particular, the FAR refers to EPA's Significant New Alternatives Policy (SNAP) Program to identify other acceptable alternatives that have lower GWP. The SNAP Program— established in 1994 to evaluate and regulate substitutes for ODS that are being phased out under Title VI of the Clean Air Act (CAA)—identifies and approves climate-friendly alternatives while prohibiting certain uses of the most harmful chemical alternatives. The SNAP program has reviewed over 400 substitutes—including HFCs—for various industrial sectors including refrigeration and air conditioning, foam blowing, solvent cleaning, fire suppression and explosion protection, aerosols, sterilization, and adhesives, coatings, and inks. The final rule also encourages improved refrigerant management and the use of reclaimed (instead of virgin) HFCs as examples of sustainable procurement under the FAR.
To help agencies monitor progress, the amendment also requires contractors to keep track of and report on the amounts of HFCs added or removed during routine maintenance, service, repair, and disposal of all government equipment, appliances, and supplies. The reporting requirement applies only for equipment or appliances normally containing 50 pounds or more of HFCs or refrigerant blends containing HFCs.
In November 2016, DoD, GSA, and NASA published a final rule amending the FAR to have certain offerors to the federal government "indicate if and where they publicly disclose greenhouse gas emissions and greenhouse gas reduction goals or targets." This supports efforts to reduce greenhouse gas emissions at the Federal level by improving understanding of "both direct and indirect greenhouse gas emissions that result from Federal activities." The requirement for representation applies to offerors that are registered in the System for Award Management (SAM) database and received $7.5 million or more in Federal contract awards in the prior Federal fiscal year.
Federal Actions on HFCs
Federal Reporting of HFC Emissions
Executive Order 13693 on Planning for Sustainability in the Next Decade includes various energy and sustainability requirements for agencies and departments within the Federal Government. This Executive Order sets GHG emission reduction targets and requires annual federal GHG inventory reporting for domestic source emissions and the tracking of such emissions relative to reduction targets. Estimating GHG emissions, including HFCs, must be in accordance with the White House Council on Environmental Quality's (CEQ) Federal Greenhouse Gas Accounting and Reporting Guidance.
Commitments to Reduce HFC Emissions
GSA invited technology manufacturers and industry stakeholders, including those that offer HFC refrigerant alternatives, to submit information on innovative and transformational building technologies that can be used in federal buildings through its Green Proving Ground (GPG) program. The GPG program leverages GSA's real estate portfolio for pilot programs that evaluate emerging building technologies that promise to improve the environmental performance of GSA's portfolio while reducing operational costs. Technologies selected by the program are being matched with federally owned buildings and evaluated to inform public- and private-sector investment decisions and accelerate the commercialization and adoption of such technologies within the federal government.
Tools to Support the Federal Sector in Reporting and Reducing HFC Emissions
Accounting Tool to Support Federal Reporting of HFC Emissions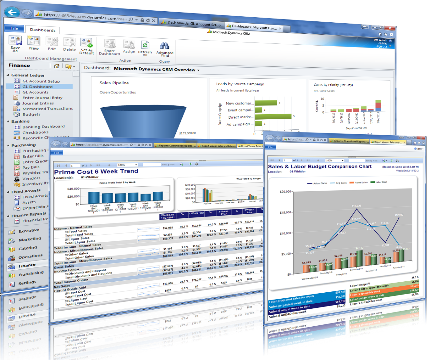 To assist agencies in calculating and reporting HFC emissions, EPA developed the Excel-based HFC Emissions Accounting Tool. This tool provides several methodologies for estimating HFC emissions in accordance with the CEQ guidance, depending on the level of information available to each agency about HFC-containing equipment. Use of this tool is optional but is designed to complement data entry for the Federal Energy Management Program (FEMP) Data Report.
For additional resources on federal GHG emissions reporting, see:
Fact Sheets and Case Studies on Transitioning to Low-GWP Alternatives in Various Applications
The fact sheets and case studies listed below provide current information on low-GWP alternatives in lieu of high-GWP HFCs for equipment in various sectors:
Additional factsheets and case studies are under development and will soon be available.
Green Procurement
Green procurement involves purchasing green product types covered by mandatory and non-mandatory federal environmental programs. The GSA Green Procurement Compilation (GPC) is a comprehensive green purchasing resource for federal contracting personnel and program managers. It consolidates and organizes information from federal environmental programs in one place. While not specific to HFC alternatives, its green products portal identifies product types covered by EPA's SNAP program, as well as other mandatory and non-mandatory federal environmental programs. HFC alternatives can be identified via the portal for each product in categories such as Appliances, HVAC/Mechanical, Cleaning Products, Refrigeration Systems, and Vehicles and Vehicle Products. When SNAP is identified as the environmental program relevant for federal procurement of a specific product, a link directs users to the applicable page within the SNAP program website that lists acceptable substitutes.
Additional Resources
FOR PROGRAMMATIC OR TECHNICAL INQUIRIES Contact EPA using our comments form. You may also send questions about the Stratospheric Protection Program via e-mail to spdcomment@epa.gov. Contact Us to ask a question, provide feedback, or report a problem.