Urban Waters WRAP River System Project Report
This report and accompanying appendices provides an overview and detailed reporting on the Urban Waters Water Reuse Action Plan (WRAP) River System Project. This project is an implementation milestone for WRAP action 1.4 "Leverage EPA's Water Partnership Programs to Consider Water Reuse in the Context of Integrated Water Resource Management at the Watershed Scale" and is the result of a partnership with EPA's Office of Wetlands, Oceans and Watersheds (OWOW); River Network; the National Park Service Rivers, Trails and Conservation Assistance Program (NPS-RTCA); nonprofit partner the Consensus Building Institute (CBI); and environmental consulting firm Industrial Economics (IEc).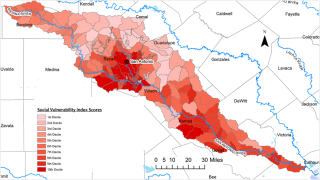 The Pilot Project worked with stakeholders in two Urban Water locations, the San Antonio River (TX) and upstream partners of the Rio Reimagined in the Verde River (AZ), to identify systemic barriers and strategic opportunities for collaborative actions to integrate water reuse and water equity into water resource management at the river system scale. This report draws out lessons learned from the assessment process as well as water equity mapping using the EPA's Recovery Potential Screening tool, which can be applied and replicated in other river systems.
This project is an example of how water equity can be integrated across watersheds and sectors to become a foundational aspect of water resource management work. The report and appendix documents provide findings, lessons learned, and a path forward for continuing work in the two watersheds with EPA support.