Clean Water Act Module Part 1
The Clean Water Act Module Part 1 is designed to provide a history of the Clean Water Act (CWA) and an overview of Water Quality Standards (WQS). This module is the first part of an update to the existing Introduction to the Clean Water Act module. 
This module is intended to increase your understanding of the CWA; provide an overview of WQS; and describe the role of states, territories, and authorized tribes, the public, and EPA in the WQS process. The course contains fourteen core sections and will take about two hours to complete. This module is recommended for the Watershed Academy Certificate Program.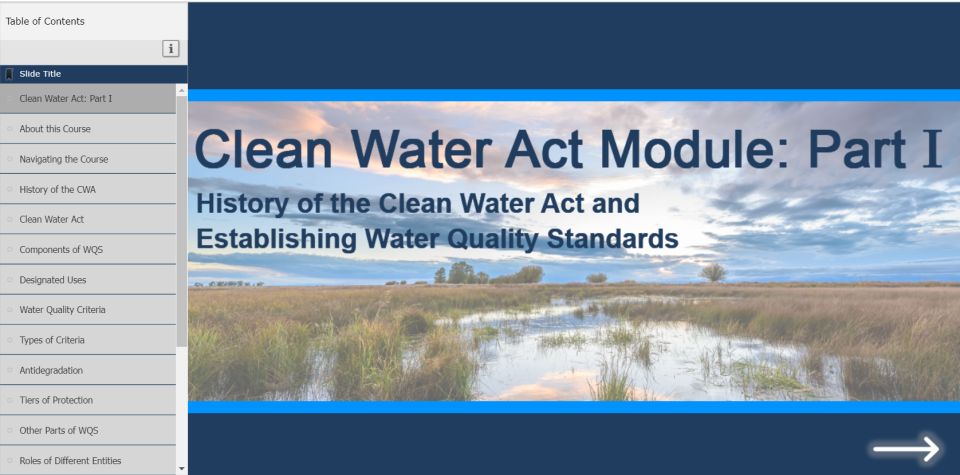 Launch Course or click here for a 508-compliant PDF of the module.
Note: This module includes no audio. Some features of the module may be unavailable on mobile devices or some web browsers. This course is best viewed in Google Chrome.
For more information on Water Quality Standards visit the WQS Academy