Meet An Anaerobic Digester Operator: Mac Farms
Let's Meet...
"Never ever ever make decisions based on assumptions. Assumptions are what set us back at every turn. If I could give one piece of advice, it would be don't make assumptions and don't believe other people's assumptions. Make decisions based on facts."

– John McLean, Mac Farms
John McLean
Owner & Director of Mac Farms
Campbellsville, Kentucky
Anaerobic Digester Types
Complete Mix and Covered Lagoon
Operating Since
2014
Feedstock:
Chicken manure/litter, bourbon stillage, food processing waste

Why did you build a digester?
I got interested in digesters because the poultry farm uses a lot of energy. A lot of BTUs are used to heat the broiler house in the winter and a lot of kilowatts are used to cool it in the summer. The real reason I became interested in anaerobic digestion is that I am environmentally conscious. I'm the chairman of the Conservation District here in Taylor County, Kentucky and it's something that's important to me but it was a business decision as well.
How long have you been working with AD Systems?
Since 2010.
Is the digester meeting your (the farm's) needs?
Yes, it is. It's important that Mac Farms is environmentally friendly and we have a positive cash flow.
Is your system profitable? What could make it more profitable?
Yes, it is. Fine tuning the digester and figuring out how to make the digestate into a product that could be easily transported would make it more profitable as well as easier. At Mac Farms, our digestate is certified as a fertilizer with the Kentucky Department of Regulatory Services. We currently use the digestate ourselves on our farm crops (corn, soybeans and wheat).
We also take in offsite waste streams from bourbon distilleries, dog food production, horse feed production, ham processing and some dissolved air flotation (DAF) waste. Tipping fees pay the bills. Without tipping fees, I would fold up shop. The tipping fees are what it's about. You have to make revenue from tipping fees.
Feedstock for the digester is currently 80% bourbon stillage, 15% food processing waste, and 5% chicken manure/litter. Can you describe how the project evolved to these quantities?
I have a permit with the Kentucky Department of Environmental Protection's Division of Waste Management (DWM) for accepting non-human waste streams. I also have an air permit for running our generator.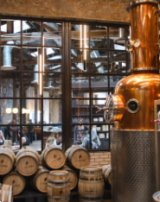 When the DWM was here for their annual visits to the farm, I constantly asked the staff if there were feedstocks available that could be fed into the digester. The DWM indicated that stillage from the bourbon industry was a potential waste stream. In Kentucky, bourbon is king and there is a huge demand to deal with the stillage waste from the industry. Some of the stillage is used by the cattle and livestock industry and that's okay, but a lot of the stillage is going to places it shouldn't go, such as land application which is not good because stillage has a low pH, typically between 3.5 and 4. In the State of Kentucky, the DWM requires the stillage to be above a certain pH. Stillage cannot be applied on land unless it has been pH-adjusted which can get expensive.
We started off with food processing waste. Those were the folks that came to us first and we started getting business from them quickly. Before we got stillage from the bourbon industry, companies were leery that we could handle their waste the way we said we were going to. I had to be here and pay my dues, you might say, to gain their trust. Now that I have gained their trust, we've got a lot of opportunities with the bourbon industry.
Does all of the chickens' manure feed the digester?
No, a lot of the chicken litter goes to crop production. Only about 5 percent of the chicken litter goes to the digester. It has a significant value for nutrients for the land as long as you watch the phosphorus levels and those types of things. West of Appalachia, chicken litter is an asset. East of Appalachia, chicken litter is not an asset; it's a liability and farmers are getting to where they can't land apply because of high phosphorus levels. Here on the edge of the corn belt, our phosphorus levels are staying under the acceptable limit. Chicken litter is unique, because where you are determines its value. If you are in a place where there is not a lot of crops to apply it on, chicken litter is a liability, and phosphorus levels will be high. Where I'm at in the Midwest, chicken litter is an asset.
Can you describe your manure collection system and how you manage your poultry manure?
We stockpile our manure inside and then apply it to crops in the spring and fall. We feed litter to the digester that has had a chance to compost out. The litter is broken down into a very basic product and is composted to a very dark, rich material. That's what the digester likes. It doesn't like fresh manure out of the broiler houses. When we feed the digester that really consistent composted material, the digester is happy; the composted manure gives the feedstock more consistency, and the nutrients are more consistent after being composted.

Were there challenges in reconfiguring the system to account for codigestion?
When the system was built, we had codigestion in mind but it was a guess. It was a guess for a couple of different reasons. We didn't know how to do it with this system and we didn't know what kind of food waste we would get. Is it a fruit and vegetable type system? Is it a liquid-based waste stream? There are so many variables. It is very difficult to be everything at the same time. You can make a process that can handle everything but it's been my experience that if you build your system and you know what your feedstocks are, you can get really precise on how you feed your digester and things tend to work out much better.
Here's the Catch-22 -- when you're building your digester, you go out to people and say, "Look, I'm going to build a digester, how about sending us your waste stream?"  People will tell you, "When the digester is built, come see me." No-one is going to sign a contract unless the digester is built. It's very difficult to see what those waste streams are going to be unless you're already in the business and are expanding. Or, you've been in the business and are building a new site. When you're new to the industry, people are very leery to believe if you can handle what you say you can handle. Until you prove that you can and have a track record, it's going to be hard to get those contracts.
You have to be devoted to the project to get it to work. I've devoted my life to what we do here at Mac Farms. 2017 is the first year we showed a profit. There were some tough years. We had to show all our customers that we could deal with their product and use their product in such a way that the environment would not be harmed because they can't afford for that to happen. Having a permit helps, but we really had to show these companies that we had a track record.
If the company that builds your digester has a proven track record of running digesters, they can put you in touch with customers who will believe in you because of the company. At Mac Farms, we are looking at expanding with partners at different locations. We have a track record. The people we do business with believe in us. We've proven ourselves. If you are new to the industry, you need to partner with someone who will bring you a customer base. Because otherwise, you're going to do what I did. I honestly believed in myself. Eagle Green Energy was all about poultry litter. For me, I knew my project was going to be so much more. I was going to be into different industries. Eagle Green Energy helped me with the chicken litter aspect of the project but bringing in waste streams from other industries was something I did on my own. I had to learn about running a digester and it was one of the most complex things I have ever done.
What other issues or challenges have you experienced with the system?
Everything. I mean honestly, there is so much to learn to be successful in running an anaerobic digestion system from receiving material, to digestion of material, to the effluent of the material. The easiest thing is the raw digestion, because if you mess up the receiving part and don't do the due diligence on the front end, the digestion is going to go south.
What advice can you share about maintaining steady operation of the system?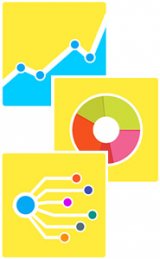 You need to be able to control what's going in and how you feed the digester, how you mix the material fed into the digester and what you mix it with. There are various variables on top of variables on top of variables. We have begun to keep extensive data. I have a full-time lab technician with 25 years of experience in the wastewater industry. This person is helping me to develop all the criteria for the digester. We don't share this data with others because we've worked so very hard for it. We know how Part A affects Part X and Part I affects Part N and so forth. We know these things because we've kept records for quite a while now and having a full-time lab technician has brought a whole new level of variables to the table. We are collecting so much more data. Sometimes we don't even know if we need to watch certain variables but we watch them anyway just to see if they affect something else. That's how we've learned that there is a tremendous number of variables in this business. Variables can also be what time of day your feedstock comes in, which feedstock comes in what day, how much came in, and do you get a lot of feedstock during the week or on the weekend? These variables are going to change every day and you have to roll with the punches.
Were there any challenges in securing financing for the project? What financing did you receive?
Absolutely. This is the biggest challenge that you will have no control over. I came out of the banking industry and had knowledge on how things needed to be. I worked on my cashflows and I understood how things needed to look. The first institution that gave me a shot was Wells Fargo. I also got a small loan from a small bank in Campbellsville, KY.  I couldn't have started the project without Wells Fargo.
You need a bank that is willing to loan a substantial amount of money that may reach into the millions. You also need to have a sound business mind and be able to talk business with them. As for grants, I got one $10,000 grant from the State of Kentucky when the state was doing a renewable energy push. There are grants out there but not many people are getting them.
Were there any challenges with the permitting of the system?
It was a process where I had to be patient and work closely with the Kentucky Department of Environmental Protection. You have to have a good relationship. I have never have gotten sideways with anyone in any of the divisions. If they ask me to do something, I work my very best to do it the way they like.
Can you describe the decision to convert the digester from a thermophilic digester to a mesophilic digester?
The mesophilic digester takes less energy. It is also an easier process to manage. Thermophilic is like driving a race car. If you come off the road, you're going to wreck. Mesophilic is like driving a minivan. You can make corrections and not wreck. Mesophilic is just more forgiving.
How long did it take to realize you AD system (from initial concept to steady operations)?
When it went into construction mode, it took two years to get it to steady operation. There was a lull in that period because we had to stop and refinance to get funding to finish the project. Typically, it would be about 18 months from breaking ground to steady operation.
What is the biggest benefit for your operating project?
It's rewarding. Gratifying. It's not easy at all. I feel that I have something very positive to leave behind for this world. Even if my digesters shut down, we have contributed a lot to this industry. I really hope that someone takes the baton at some point, whether it be my own children or someone else. For me, on so many levels, its rewarding—environmentally and financially.
Was there anything that surprised you about the system?
Everything. I could talk for hours about this. Just the volume of work. I have no regrets but if I knew in the beginning how much of a time commitment this system would be, and that it would transform my life—would I do it again? Knowing what I know now, yes, I would but if I knew that back then, I don't know. That's the surprise—the volume of work that it takes to run a successful digester.
What is your favorite part about having an AD system?
We are never done trying to get better. If I'm still in this business when I'm 80, I think we'll still be perfecting it. Anaerobic digestion has so many variables that you're constantly trying to figure out to be more efficient--how to be more profitable, how to make your gas better. It's sometimes stressful to deal with all these variables but most of the time, I take a lot of pleasure in putting all the pieces together.
Do you have any advice for others?
Spend some time at a working digester that has been working more than a few months and a digester that doesn't shut down when they fix things. Here at Mac Farms, we're in the middle of an upgrade, we're putting in a new generator, new mix tanks and a new dewatering system. We have not shut down. We have kept our customers happy the entire time. Most people will shut down to do their upgrades. We have not done that. Learning from folks that do not shut down is important.
You have to make sure you can handle it. Don't just go for a few hours. Go to a working digester that has been in operation for more than a year and spend time to find out if anaerobic digestion is for you.
---
Learn more
Visit Mac Farms' anaerobic digestion services website.
Read an articles about the project from Manure Manager, "A Long Road." 
Please note: EPA may not endorse the products or services of commercial companies. Any reference to a specific commercial product or service by trade name, trademark, manufacturer, company, or otherwise does not constitute or imply the endorsement or recommendation of EPA.