Air Sensor Performance Targets and Testing Protocols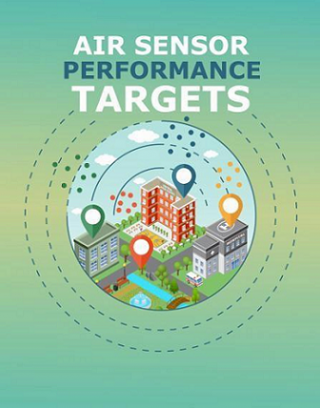 On this page:
Overview
There has been a dramatic increase in the use of air sensors to measure air quality, however, it is widely known that sensor data quality is highly variable. The lack of consistent testing protocols to evaluate the performance of air sensors makes it difficult to understand how air sensor data compares to that of regulatory air monitors.
EPA has recognized that air sensors will not meet the stringent requirements for air quality instruments used for regulatory purposes, although they may have utility for a variety of non-regulatory applications such as understanding local air quality, identifying hot-spots, or helping to identify sites for regulatory monitors.
EPA has been engaged in a variety of activities to help advance the understanding of air sensors. Initial efforts involved two workshops to gather perspectives from subject matter experts, air sensor manufacturers, air pollution regulatory entities, and other stakeholders on the following topics:
State of air sensor technologies
Potential approaches for setting performance targets and standards
Lessons learned from other organizations establishing performance targets for measurement technologies
The first workshop in 2018 focused on fine particulate matter (PM2.5), which is particulate matter with aerodynamic diameters of 2.5 microns or less and ozone (O3). The second workshop in 2019 addressed particulate matter with aerodynamic diameters of 10 microns or less (PM10), nitrogen dioxide (NO2), sulfur dioxide (SO2), and carbon monoxide (CO). To inform the workshop discussions and development of testing protocols and performance targets for air sensors, EPA conducted two scientific literature reviews that identified the performance attributes most often used to characterize air quality monitoring instrument performance and examined results from field and laboratory air sensor performance evaluations.
In February 2021, EPA published two air sensor performance target reports, one for O3 sensors and the other for PM2.5 sensors. The objective of these reports is to provide a consistent set of testing protocols, metrics, and target values to evaluate the performance of air sensors specifically for non-regulatory supplemental and informational monitoring (NSIM) applications for use outdoors and at fixed locations. The reports include protocols for two testing scenarios:
Base testing, which includes field evaluation
Enhanced testing, which includes laboratory evaluation
These reports provide the following:
A description of the motivation and considerations for developing the reports
An outline of the testing protocols
Details on how to calculate the recommended performance metrics
A list of target values for each metric based on the current state of the science
Reporting templates for consistent reporting of testing results
The intended audience for these reports includes potential testing organizations, sensor manufacturers, and sensor developers. It is anticipated that a variety of consumers, including state, local, and tribal agencies, federal government agencies, community groups, citizen scientists, academia, and others will benefit from the consistent presentation of testing results to identify sensor technologies that would be best suited for their non-regulatory supplemental and informational monitoring application(s) and to understand the performance of the air sensor technologies. Consumers may also choose to conduct these testing protocols.
Reports
Fine Particulate Matter Report
Frequently Asked Questions on the Reports
Related Resources
Sensortoolkit - Air Sensor Data Analysis Library
Sensortoolkit is a Python code library for evaluating air sensor data. The library is intended for use with sensors collocated at ambient monitoring sites alongside regulatory monitors for comparison and analysis of sensor data against reference data.
The sensortoolkit can be used for evaluating the performance of air sensors using the performance metrics and targets recommended in the Air Sensor Performance Target Reports.
Results for base testing (field evaluation at an ambient monitoring site) only can be compiled in the same format as shown in the reporting template included in the Reports (see Appendix F in each report). The library contains a robust data ingestion module, allowing data to be reformatted so that sensor and reference data can be compared for analysis.
Sensortoolkit – Air Sensor Data Analysis Library
Meeting Agendas
Presentations
Related Articles and Publications
Literature Reviews
ASTM International Standards
EPA participates in ASTM International subcommittees developing standards of practice and test methods for evaluating the performance of ambient and indoor air quality sensors. ASTM International develops voluntary consensus standards for a variety of products and services.