NCore Monitoring Network
On this page:
Background
NCore is a multi pollutant network that integrates several advanced measurement systems for particles, pollutant gases and meteorology. Most NCore stations have been operating since the formal start of the network on January 1, 2011.  The requirements for NCore monitoring can be found in 40 CFR part 58 Appendix D.
The NCore Network addresses the following objectives:
Timely reporting of data to public by supporting AIRNow, air quality forecasting, and other public reporting mechanisms;
Support for development of emission strategies through air quality model evaluation and other observational methods;
Accountability of emission strategy progress through tracking long-term trends of criteria and non-criteria pollutants and their precursors;
Support for long-term health assessments that contribute to ongoing reviews of the NAAQS;
Compliance through establishing nonattainment/attainment areas through comparison with the NAAQS;
Support to scientific studies ranging across technological, health, and atmospheric process disciplines; and
Support to ecosystem assessments recognizing that national air quality networks benefit ecosystem assessments and, in turn, benefit from data specifically designed to address ecosystem analyses.
Measurements
| Parameter | Comments |
| --- | --- |
| PM2.5 speciation | Organic and elemental carbon, major ions and trace metals (24 hour average; every 3rd day); IMPROVE or CSN |
| PM2.5 FRM mass | 24 hr. average at least every 3rd day |
| continuous PM2.5 mass | 1 hour reporting interval; FEM or pre-FEM monitors |
| PM(10-2.5) mass | Filter-based or continuous |
| ozone (O3) | all gases through continuous monitors |
| carbon monoxide (CO) | capable of trace levels (low ppm and below) where needed |
| sulfur dioxide (SO2) | capable of trace levels (low ppb and below) where needed |
| nitrogen oxide (NO) | capable of trace levels (low ppb and below) where needed |
| total reactive nitrogen (NOy) | capable of trace levels (low ppb and below) where needed |
| surface meteorology | wind speed and direction (reported as "Resultant"), temperature, RH |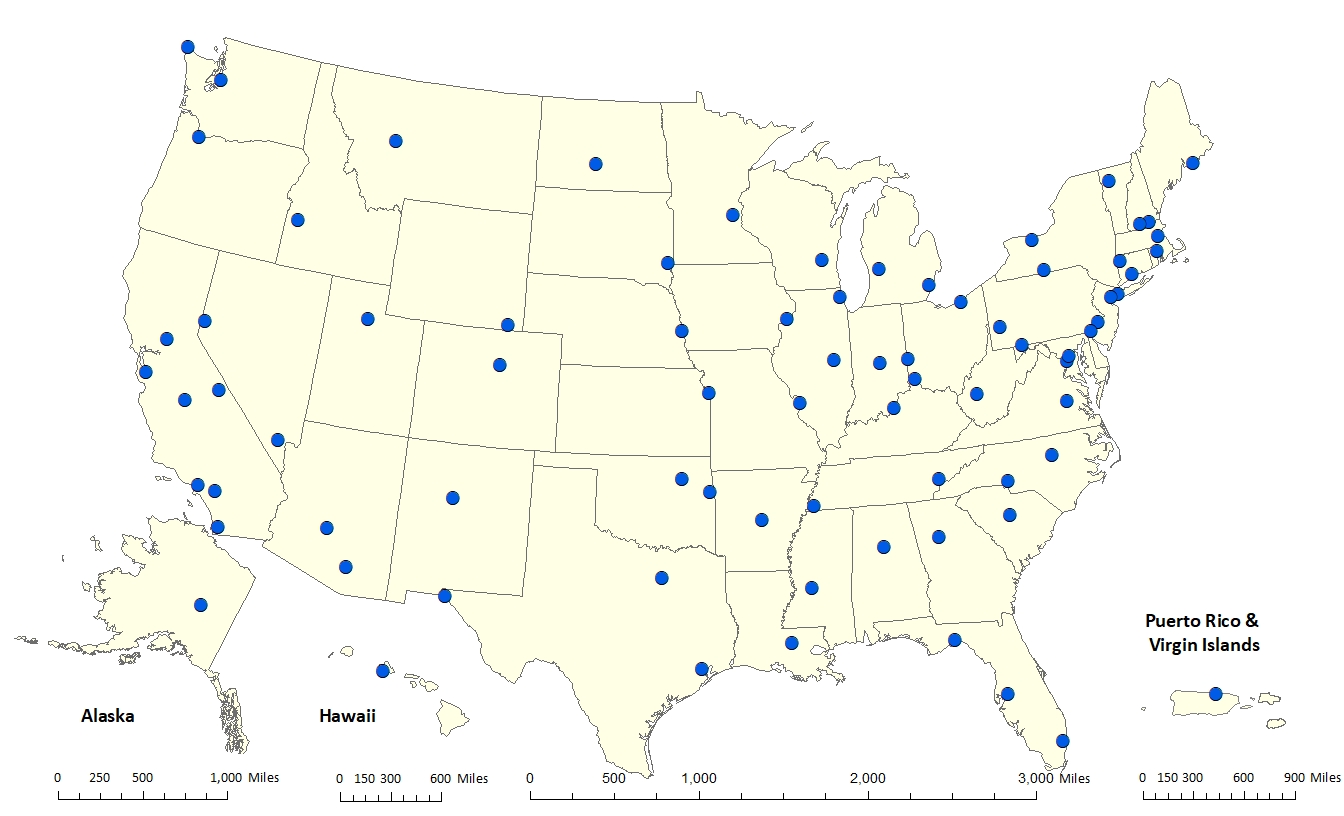 Sites and Data
The following links can be used to collect information on the number and locations of PM2.5 monitoring sites and to download monitoring data.