Profiles of Women at EPA
Women were at the forefront of the environmental movement long before the first Earth Day in 1970. Outstanding women like Rachel Carson dedicated their lives to teaching us how, when we protect the environment, we also protect our health and our communities. You can learn more about the history of women's leadership on the environment through the White House project on the untold history of women in science, technology, engineering and math (STEM fields). Every Women's History Month, we celebrate the work of Rachel Carson, Hazel Johnson, and the work of many other women who are taking action on climate, clean water and other big issues.
Here at EPA, women serve in numerous leadership roles and play an integral part in the agency's decision-making. Thanks to the work and dedication of our scientists, rule-makers, lawyers, and specialists, we're able to fulfill our mission and make the Earth a better place. We hope the profiles below will inspire others to work towards a healthier and more sustainable environment.  You can also view more profiles of women scientists and researchers at EPA in EPA's Science Matters newsletter.
 

Justina Fugh, Ethics Office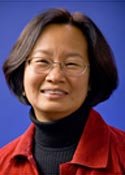 Washington, DC
Justina Fugh oversees EPA's ethics program that educates and counsels employees about federal ethics laws and regulations and the Hatch Act. Read more about Justina Fugh.
Jacquie T. Huynh-Linenberg, Office of Enforcement and Compliance Assurance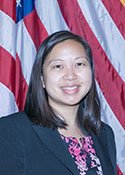 Washington, DC
Jacquie Huynh-Linenberg works on enforcement issues involving Superfund and RCRA. Learn more about Jacquie T. Huynh-Linenberg.
Ann Richard, Office of Research and Development 
Research Triangle Park, NC
Ann Richard is a lead researcher in EPA's Center for Computational Toxicology and Exposure, evaluating potentially harmful chemicals to better protect public health. Read more about Ann Richard.
Kathleen Stewart, Region 9
San Francisco, CA
Kathleen Stewart works on improving the air quality, indoors and outdoors, for people living in in the Pacific Southwest. Read more about Kathleen Stewart.
Maryann Suero, Region 5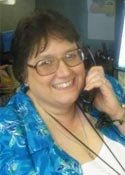 Chicago, IL
Maryann Suero works on reducing children's exposure to dangerous chemicals and environmental hazards primarily in indoor environments such as homes, schools, and childcare facilities. Read more about Maryann Suero.
Kelly Witter, Office of Research and Development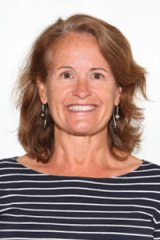 Research Triangle Park, NC
Kelly Witter manages programs to connect the needs of communities with the expertise of our employees. Learn more about Kelly Witter.
Sandra Rivera, Office of Information Management
Washington, DC
Information Exchange Services Branch and EPA's Hispanic Employment Program Council Chair. Learn more about Sandra Rivera.