Environmental Crime Victim Resources
This webpage contains information about services for victims, or potential victims, of a criminal case under investigation by EPA.  An environmental crime victim is a person, or authorized representative of that person, who has suffered direct physical, emotional or financial harm as a result of the commission of a federal crime that EPA investigates.  The resource links for each of the states on the map provide access to information about services for environmental crime victims.
After you select a state, press go to see the resource information for that state or select a state from the map.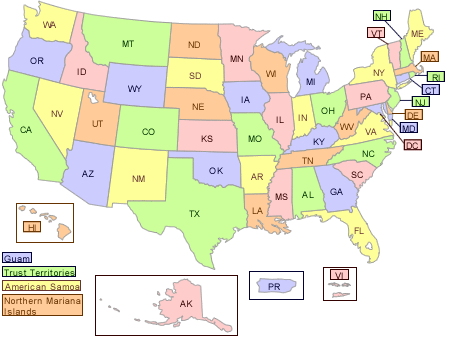 You can report environmental violations online.  If you see an environmental event that may lead to an immediate threat to human health or the environment, call 911, then report it to the National Response Center at: 1-800-424-8802. Learn the difference between a possible violation and an emergency.
The OSHA Whistleblower Protection Program investigates claims of retaliation against employees for engaging in protected activities, such as reporting a violation to enforcement authorities.