Environmental Enforcement and Compliance Significant Cases
Between 2011 and 2021, EPA's enforcement program achieved remarkable results through 20,000 judicial and administrative cases, including:
4.726 billion pounds of pollution reduced
Over $78 billion in environmental compliance actions and injunctive relief;
Over $14.2 billion in civil and criminal penalties; and
Over 3 billion cubic yards of soil and water to be cleaned up
---
OCE
The Office of Civil Enforcement (OCE) works with regional teams and takes national cases to address significant non-compliance with environmental laws across the country.  Our case teams include attorneys, engineers, environmental scientists, hydrologist and other scientists.  Teams develop cases, perform inspections at regulated facilities, take emergency actions where necessary and file both judicial and administrative enforcement cases.  DOJ attorneys are members of our judicial case teams. 
Limetree Bay Terminals 
Limetree Bay Terminals, LLC and Limetree Bay Refining, LLC (Limetree Bay), is a petroleum refinery in St. Croix, U.S. Virgin Islands. The facility experienced major
operational issues resulting in significant air pollutant and oil releases. These operational issues negatively impacted communities in St. Croix in multiple ways, including the contamination of drinking water systems and the closure of schools. The situation presented an imminent and substantial endangerment to public health or welfare, or the environment. In response, EPA using its authority under section 303 of the Clean Air Act, ordered the facility to take immediate steps to protect nearby communities. Under the order terms, Limetree is required to pause all refining operations at the facility and monitor facility emissions.  The facility is addressing non-compliance with key terms of the order under the supervision of a federal court.
City of Colorado Springs, CO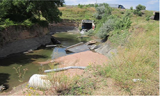 EPA and several co-plaintiffs, addressed violations of the City of Colorado Spring's National Pollutant Discharge Elimination System (NPDES) permit related to its municipal stormwater management program through an enforcement action.  The City's system serves a population of more than 460,000 people and comprises approximately 250 miles of storm water ditches and channels, with more than 690 major outfalls, throughout the City of Colorado Springs.  Stormwater pollution from municipal storm sewers can be a major contributor to poor water quality in receiving waters.  Sediment from stormwater can degrade the quality of water for drinking, wildlife, and the aquatic and riparian ecosystems.  Other pollutants, such as oil and grease, heavy metals, pesticides, fertilizers, and bacteria, also could be discharged by municipal storm sewers into receiving waters, where they degrade water quality. In addition to taking actions to address alleged violations and paying a $1 million federal civil penalty, the City was required to mitigate the damage to Fountain Creek and its tributaries through stream restoration projects. These projects could include habitat restoration, channel restoration, constructed wetlands and similar projects; the City will spend a total of $11 million on these projects.
OCEFT
Explo Officials Sentenced for Roles in Conspiracy that Led to Illegal Dumping of Munitions and Explosion in Louisiana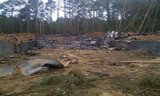 In November 2018, five defendants were sentenced in the Western District of Louisiana for their role in a case involving Explo Systems, Inc. (ESI), a private company involved in the demilitarization of military munitions. The company's mismanagement of military munitions resulted in a large explosion at a storage facility in Camp Minden, Louisiana, on October 15, 2012, that damaged buildings in a four-mile radius, derailed 11 rail cars, and was felt up to 35 miles away.  This triggered an investigation that showed ESI had illegally disposed of hazardous waste resulting in more than $38 million of cleanup costs to taxpayers. ESI co-owner David Smith was
sentenced to 55 months in prison and ordered to pay $35 million in restitution. Vice President William Wright was sentenced to 60 months and ordered to pay $149,000 in restitution. Traffic and Inventory Control Manager Lionel Koons was sentenced to 41 months and ordered to pay $93,000 in restitution. Program Manager Kenneth Lampkin was sentenced to 45 months in prison and ordered to pay $149,000 in restitution. Engineering and Environmental Control Director Charles Ferris Callihan was sentenced to 24 months and ordered to pay $208,000 in restitution.
Volkswagen AG and Executives Charged/Convicted in Connection with Conspiracy to Cheat U.S. Emissions Tests
In 2017, Volkswagen AG (VW) pled guilty to three felony counts and sentenced to pay a $2.8 billion criminal penalty stemming from the company's decade-long scheme to sell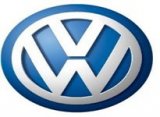 590,000 diesel vehicles containing software designed to cheat on U.S. emissions tests. James Liang, a VW engineer, was sentenced to 40 months in federal prison. Oliver Schmidt, the former general manager of Volkswagen AG's U.S. Environment and Engineering Office, was sentenced to 84 months in prison. Five additional VW executives and employees have been indicted for their roles in the nearly 10-year conspiracy.
FFEO
Newport Naval Station
April 21, 2021, EPA Region 1 signed a Federal Facility Compliance Agreement (FFCA) with the Navy at Newport Naval Station, RI, to address violations of Clean Water Act requirements regarding the discharge of stormwater into Coddington Cove, an embayment of Narragansett Bay. Under the terms the FFCA, the Navy will complete more than $39 million in stormwater discharge infrastructure improvements and repairs by 2030 at the former Derecktor Shipyard.
Crow Agency Public Water System
January 20, 2021, EPA Region 8 issued a Safe Drinking Water Act (SDWA) 1414 order to the US Bureau of Indian Affairs (BIA) for violations of the drinking water regulations at the Crow Agency Public Water System. In addition, BIA failed to notify the public of this violation and to report it to EPA within 48 hours as required by the regulations. The order requires BIA to achieve a reduction in total organic carbon and to submit to EPA proposed a plan and schedule to bring the public water system into compliance. The System serves approximately 1300 individuals year-round. EPA directly implements the SDWA program on Tribal lands.
OSRE
The work of the Superfund enforcement program is critical to getting Superfund sites cleaned up and preserving taxpayer dollars and the scarce resources of the Superfund Trust Fund.
Allied Paper Inc.,/Portage Creek/Kalamazoo Superfund Site – value $245 million – addressing PCB contamination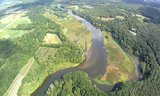 A December 2020 consent decree between EPA and NCR Corp., valued at $226 million (additional value to the natural resource trustees and State of Michigan brings the total to $245 million), requires the company to clean up and fund future cleanup costs at the Allied Paper Inc./Portage Creek/Kalamazoo River Superfund site, along with natural resource damage claims and past costs. Between 1954 and the early 1970s, the Allied Paper/ Portage Creek/Kalamazoo River Superfund site was used by several paper companies that recycled paper products. This included carbonless copy paper manufactured by NCR that contained polychlorinated biphenyls (PCBs).
NCR Corp will spend approximately $135.7 million cleaning up approximately 15 miles of the Kalamazoo River. This includes a Time-Critical Removal Action in the River which will remove PCB-contaminated sediment, stabilize the banks, and remove the Trowbridge Dam. This will result in cleaner, stable banks that will no longer contribute contamination to the River. Removal of the dam will allow for fish passage and enhanced recreational use of the River throughout the community, including a public access/park area to be constructed in the project staging area once the project is completed. NCR will also conduct cleanup work upstream of the City of Otsego, including removing contaminated sediment, creating a new river channel, removing and capping contaminated floodplain soil, and removing the Otsego City Dam. This work will allow fish passage and will enable recreational access across 41 miles of the Kalamazoo River, significantly increasing recreational activities throughout multiple communities along the River. In addition, NCR will pay:
$76.5 million to EPA for past and future costs in support of river cleanup;
$27 million to natural resource trustees of the Kalamazoo River Natural Resource Trustee Council for Natural Resources Damage Assessment and claims; and
$6 million to the State of Michigan for past and future costs.
$1.1 billion UAO Issued to City of New York for Combined Sewer Overflow Cleanup at Gowanus Canal Superfund Site
On March 29, 2021, EPA issued a unilateral administrative order (UAO) to the City of New York, one of the largest potentially responsible parties at the Gowanus Canal Superfund Site in Brooklyn, New York. The Region expects compliance with the order, which is estimated to cost $1.1 billion and take about nine years to implement.
The order requires the City to construct and operate two combined sewer overflow (CSO) retention tanks to control contaminated solids discharges. This order follows two orders issued by the Agency in 2014 and 2016, requiring the City to design the two tanks. Controls to reduce CSO discharges and prevent other land-based sources of pollution, such as street runoff, from compromising the in-canal cleanup are a critical part of the site's cleanup plan. The 2021 order also requires the City to, among other things:
Ensure that developers comply with municipal stormwater regulations within the Gowanus area to prevent additional sewer volume from impairing the effectiveness of the CSO tanks;
Provide treatment for separated stormwater discharges;
Perform monitoring of sewer solids discharges to ensure protection of the dredging remedy;
Perform associated maintenance dredging, if determined by EPA to be necessary;
Construct a bulkhead on City-owned property to prepare for the second phase of dredging work; and
Adhere to an overall schedule for remaining tank design work and construction.
After issuing the UAO, Region 2 and New York City conferred on various aspects of the UAO, mainly technical issues. Region 2 last responded by letter to NYC on June 29, 2021 memorializing various edits to the UAO, and the UAO is now effective.