Indoor airPLUS and Asthma
Asthma is a serious, sometimes life-threatening chronic respiratory disease that affects the quality of life for more than 25 million Americans, including an estimated 5 million children. Although there is no cure for asthma yet, asthma triggers can be controlled in part through management of the indoor environment.
Indoor airPLUS is a voluntary partnership and labeling program that helps new home builders improve the quality of indoor air by requiring construction practices and product specifications that minimize exposure to airborne pollutants including environmental asthma triggers.
How Indoor airPLUS Homes Help Reduce Asthma Triggers:
Indoor airPLUS homes include many protections against common asthma triggers.
Pests
Droppings or body parts of cockroaches and other pests can trigger or worsen asthma symptoms. Certain proteins are found in cockroach feces and saliva that can cause allergic reactions or trigger asthma symptoms in some individuals.
Indoor airPLUS homes minimize pathways available for pests to enter the home by sealing cracks and holes and blocking other building openings with corrosion-proof screens.
Pet Allergens and Other Particle Pollution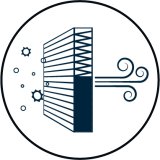 Pet allergens, such as proteins in pet dander, urine, feces, saliva and hair can trigger or worsen asthma symptoms. Particle pollution (also known as particulate matter) from cooking, candles, fireplaces, cigarette smoking, and various outdoor sources can aggravate the lungs and lead to a number of health effects, including asthma symptoms.
Indoor airPLUS homes include properly designed HVAC systems with enhanced filtration to help remove these and other indoor air contaminants that are carried on small particles and are potential asthma triggers. EPA recommends MERV 13 filters in ducted systems for improved filtration.
Nitrogen Dioxide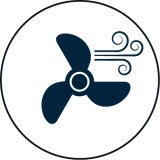 Nitrogen dioxide (NO2) is an odorless gas that can irritate your eyes, nose, and throat and cause shortness of breath. NO2 can come from appliances inside your home that burn fuels such as natural gas, kerosene, and wood. Breathing air with a high concentration of NO2 over short periods can aggravate respiratory diseases, particularly asthma.
When Indoor airPLUS-labeled homes include combustion appliances such as furnaces and water heaters, those appliances must be properly vented to prevent pollutants from backdrafting into the home. Local ventilation of kitchens and combustion appliances in Indoor airPLUS homes helps exhaust air and reduce the concentration of any irritants from combustion byproducts.
Molds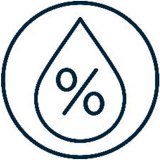 Mold spores are naturally present in indoor air, and when they land on damp places indoors, they may begin growing. Molds can grow almost anywhere when moisture is present. For people sensitive to molds, inhaling mold spores can trigger or worsen asthma symptoms.
Indoor airPLUS homes have additional construction features, including improved roof, wall, and foundation drainage to keep water where it belongs—outside of the home. Water-resistant flooring is required in kitchens, bathrooms, entryways, laundry areas and utility rooms, and building materials are required to be kept dry during construction. Tight construction and proper mechanical design in Indoor airPLUS homes help control moisture to maintain recommended levels of indoor humidity and reduce the potential for mold growth.
Chemical Irritants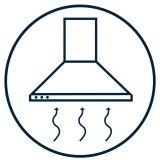 Chemical irritants are found in some products in your house and may trigger or worsen asthma symptoms. Many building materials release chemicals called volatile organic compounds, or VOCs, into the indoor air, sometimes long after the home is constructed.
Indoor airPLUS homes are built with low-emission materials and use low-VOC paints, carpets, and low-formaldehyde manufactured wood products. Products meeting the standards referenced in the program specifications and supplemental materials are generally widely available in the market. Additionally, Indoor airPLUS homes include ventilation systems that bring in outdoor air to help dilute airborne contaminants throughout the home, reducing triggers for asthma.
Wood Smoke
Smoke from wood-burning stoves and fireplaces contains a mixture of harmful gases and small particles. Breathing these small particles can trigger or worsen asthma symptoms.
Indoor airPLUS homes include proper venting of all space heating appliances, which can help reduce the concentration of harmful gases and small particles. Traditional masonry fireplaces designed for open fires are not permitted in Indoor airPLUS homes.
Additional Resources
For more information from EPA regarding asthma, please visit: https://www.epa.gov/asthma.
Find infographics about each asthma trigger and ways to reduce your exposure.
Still have questions on how an Indoor airPLUS home can benefit you? Check out the Benefits and Features page or contact us at Indoor_airPLUS@epa.gov.