Epidemiology and Health Effects of Cyanobacteria Research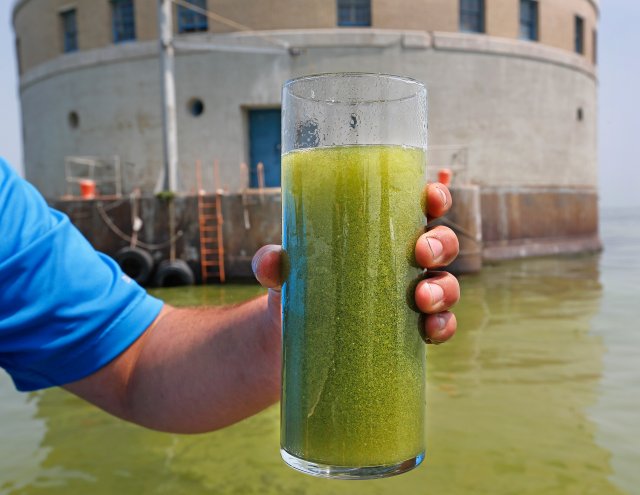 Toxins produced by some harmful algal blooms (HABs) pose a potential health risk for humans, domestic pets, livestock, wildlife, plants, crops, and aquatic organisms. Health risks include rashes, hives or skin blisters from skin exposure; airway irritation from inhalation of aerosols; gastroenteritis, liver toxicity, and neurotoxicity from ingestion; illness and death of pets, livestock, wildlife from swimming or ingesting contaminated water; and fish kills from decomposing algae reducing the oxygen in the water. The toxicity and epidemiology of HABs are not fully understood, making it difficult to fully characterize risk and health impacts.
Through organism toxicity, computational toxicology, pharmacokinetic, and epidemiological studies, EPA researchers are assessing the impact of HABs and their associated toxins on human and animal health and exploring the chemical, physical, and biological characteristics of HABs associated with adverse health outcomes. This work helps to inform policy decisions and response actions including the formation of health advisories and water quality criteria and risk communication during HAB events.
Examples of this research include the following:
Evaluating the effects of cyanobacteria on human 3D skin tissue models.

Evaluating health effects among residents that are associated with the presence of cyanotoxins in their drinking water.

Characterizing toxicity from inhalation of aerosols containing cyanotoxin.

Comparing toxicity of ten toxins found in U.S. freshwaters

Developing a method to detect cyanotoxins in fish tissue.
Related Research
Research Publications and Resources