Healthy Heart Toolkit and Research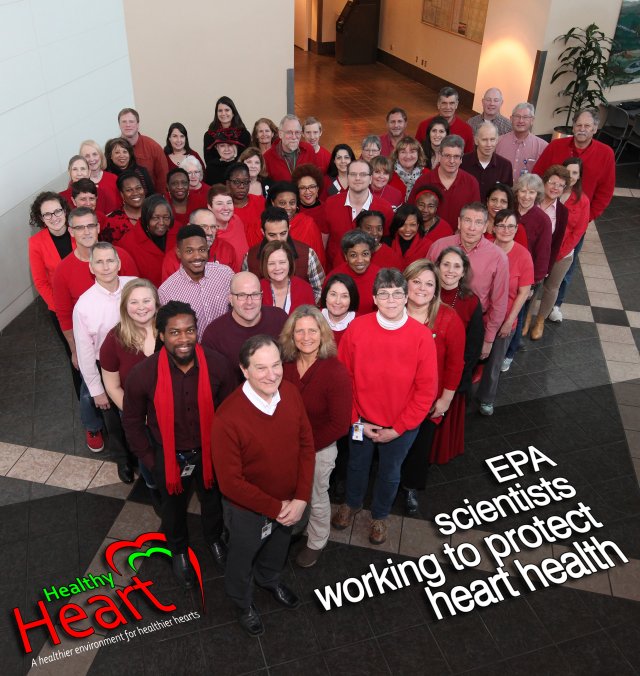 Heart Facts
Heart disease and stroke are the first and fourth leading causes of death in the U.S.
Air pollution can affect heart health and can trigger heart attacks and strokes that cause disability and death in those predisposed.
One in three American adults has heart or blood vessel disease and is at higher risk from air pollution.
EPA is raising awareness of heart disease and its link to air pollution and other environmental factors as a partner in Million Hearts, a national initiative to prevent heart attacks and strokes. 
Protect Your Heart From Air Pollution
Resources for Health Professionals 
Other Federal Healthy Heart Activities
Join the Conversation!
The Million Hearts® Climate Change & Cardiovascular Disease Collaborative (CCC) is a national forum for health care organizations to deepen their knowledge about the cardiovascular health threats that climate change (e.g., extreme heat, extreme temperatures) and air pollution (e.g., particulate matter) present, offer evidence-based interventions to address those threats (especially for high-risk populations), and provide opportunities to test and refine relevant solutions and tools.
Sign up for the forum and learn more at Million Hearts®
The Million Hearts® CCC is coordinated in partnership with the HHS Office on Climate Change and Health Equity, the CDC National Center for Environmental Health, and the Environmental Protection Agency.
Air Pollution Science