EPA Fugitives
Current EPA Fugitives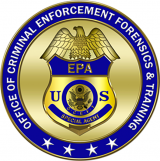 Defendants charged with environmental crimes or violations of the U.S. Federal Criminal Code sometimes flee the court's jurisdiction and/or the USA rather than face prosecution or to serve a sentence. When these circumstances occur, the defendants become fugitives from justice. The following images and information packets identify fugitives sought by EPA's Criminal Investigation Division. Each one provides a brief case summary and instructions on how to report information related to their identity and/or current location. You may also report the information to your local police or if you are outside the United States, to the nearest U.S. Embassy.
Do not attempt to apprehend any of these individuals.
Status of Former EPA Fugitives
New Information concerning the status of Former EPA Fugitives
Peter Margiotta: Surrendered
On March 25, 2021 Margiotta self-surrendered at the Sweet Grass Montana Port of Entry and was subsequently transferred into U.S. Marshals custody.
James Kenneth Ward:  Apprehended