Mercury and Air Toxics Standards (MATS)
Protecting our children and communities by limiting emissions of mercury and other air toxics from power plants.
 
Power plants are the biggest source of mercury

Power plants are currently the dominant emitters of mercury, acid gases and many toxic metals in the U.S. Read more

Existing technology can remove toxics

Controls to meet limits are widely available. Learn more

Plants have time to meet the standards

It is several years before plants need to comply. Learn more
Rule will improve public health

Benefits total $37 billion to $90 billion each year. Read more

MATS reduces toxic pollution

Toxics from fossil fuel-fired power plants cause serious health impacts. Learn more

Power plant pollution and health effects

Methylmercury exposure is a particular concern for women of childbearing age, unborn babies, and young children. Learn more.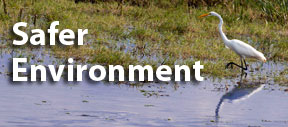 Healthier lakes, streams and fish

Power plant emissions damage our environment and pollute our nation's lakes and streams. Read more

Less mercury contamination

Mercury contamination affects populations of numerous fish species, waterfowl and mammals that eat fish. Learn more

Improved visibility

Pollution from power plants degrades visibility where we live, work and travel. Learn more.
Recent Actions
July 17, 2020 - EPA finalized minor revisions to the electronic reporting requirements for MATS.
May 22, 2020 - EPA published a final revised Supplemental Cost Finding for MATS and the Clean Air Act required "risk and technology review."
April 15, 2020 - EPA published a MATS subcategory for certain existing units that fire coal refuse.