On this page:
---
Webinar Description
Thursday, October 24, 2019, from 1:00 - 2:00 p.m. ET
Register for this free webinar. Exit
Over the last three years, EPA has consulted with the Consumer Technology Association, the Staples Sustainable Innovation Lab and Dr. Callie Babbitt from the Rochester Institute of Technology to develop, design and implement research to explore the impacts of electronics across their life cycle. Dr. Babbitt will present the results of this study by sharing the major trends in electronic waste generation and management and the implications for sustainable materials management. 
This presentation will show the changing trends in electronic-product consumption and waste generation, and how these trends influence economic, social and environmental issues surrounding material extraction, production, use and disposal. Particular emphasis will be on emerging technologies and their reliance on critical minerals such as cobalt, lithium and rare earth elements.
---
Speaker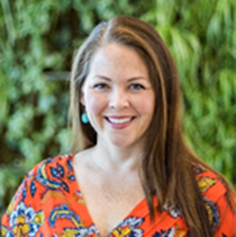 Dr. Callie Babbitt is an Associate Professor in the Golisano Institute for Sustainability at the Rochester Institute of Technology. She directs an interdisciplinary research team who studies sustainability challenges and solutions for emerging and rapidly evolving technologies, including consumer electronics, lithium-ion batteries, electric vehicles, nanomaterials, renewable energy, and food waste management systems.
---
Slides
You may need a PDF reader to view some of the files on this page. See EPA's About PDF page to learn more.