Sustainable Materials Management (SMM) Web Academy Webinar: Safe Transportation of Lithium Batteries: What You Need to Know in 2021
On this page:
---
Webinar Description
Thursday, April 29, 2021
1:30 pm - 4:30 pm Eastern Time
Lithium batteries are key to our modern connected world, from our cellphones and computers to our cars and not just electric cars! Lithium batteries also have an increasing role in storing electricity for the electric grid which is critical to society and future progress. However, used lithium batteries aren't like the used alkaline or lead acid batteries that many of us are familiar with handling. Because of the battery's high energy density and the potential for serious incident, special preparation is needed when shipping these batteries. This webinar provides the audience with new and updated information, as well as discussion on electric vehicle and electric storage lithium batteries, damaged, defective, and recalled (DDR) lithium batteries, and DOT special permit packaging. Participants can learn in this webinar how to prevent, reduce, or eliminate risks of fire or explosions caused by the improper packaging, marking, labeling, or disposal of lithium batteries.
This SMM webinar was hosted by the U.S. Environmental Protection Agency and led by subject matter experts from the U.S. Department of Transportation's Pipeline and Hazardous Materials Safety Administration (PHMSA). After a brief introduction about the importance of recycling lithium batteries, the webinar focuses on the safe transportation of lithium batteries for recycling, disposal and reuse. Content discussed includes an overview of the latest regulatory requirements on proper lithium battery packaging, marking, and labeling and as well as a basic understanding of how to apply the PHMSA's Hazardous Materials Regulations (HMR). It is designed for any individual who is involved in preparing lithium batteries for transport, wants a working knowledge of the HMR, or provides training to their employees on the applicable regulations.
Video: Safe Transportation of Lithium Batteries: What You Need to Know in 2021 
---
Speakers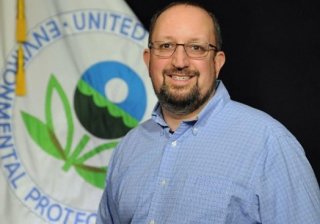 Chris Newman, Environmental Scientist, U.S. Environmental Protection Agency, Great Lakes Region
Mr. Newman is an Environmental Scientist with the U.S. Environmental Protection Agency, Great Lakes Region in Chicago, Illinois. He has worked on aspects of sustainable design and end-of-life management of electronics for over fifteen years. Mr. Newman has worked to connect U.S. states with each other on electronic waste issues, as well as worked with industry and non-governmental organization stakeholders to develop environmentally preferable purchasing standards for electronics products, end-of-life management resources, and programs that help the U.S. government improve its purchasing and management of electronic assets. He has worked on solid waste and recycling projects related to product packaging, organic waste, product stewardship, and scrap tires.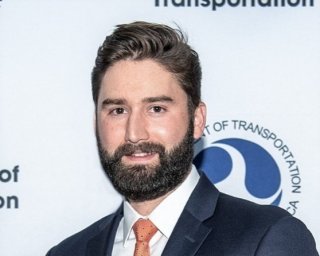 Jordan Rivera, U.S. Department of Transportation
Mr. Rivera is a Transportation Specialist with the U.S. Department of Transportation's PHMSA. As a member of the Outreach and Engagement Division, Mr. Rivera promotes regulatory compliance throughout the transportation industry. His office develops trainings, publications, and oversees public awareness campaigns. He has been with PHMSA working on lithium battery issues in varying roles since 2014, including time spent as a contractor supporting PHMSA's Hazardous Materials Information Center.
Neal Suchak, U.S. Department of Transportation
Mr. Suchak is a member of the Hazardous Materials Safety Assistance Team (HMSAT) with the PHMSA's Central Region. As HMSAT, Mr. Suchak helps businesses find the resources needed to comply with the Hazardous Materials Regulations and to provide compliance assistance to federal, state, and local governments, and the private sector. Mr. Suchak has been with PHMSA and working with lithium battery issues since 2009.  He lives in Chicago, Illinois.
---
Slides