National Water Reuse Action Plan: Online Platform
The National Water Reuse Action Plan: Collaborative Implementation (Version 1) includes this online platform. The platform houses the full spectrum of actions and communicates the progress towards implementation of those actions that enhance water reuse consideration within the scope of the WRAP. It also aims to help interested parties identify opportunities to join in collective action and contribute their expertise to the effort. EPA invites the contributions of both new and current partners in order to continue to expand the content and ambitions contained within this Action Plan.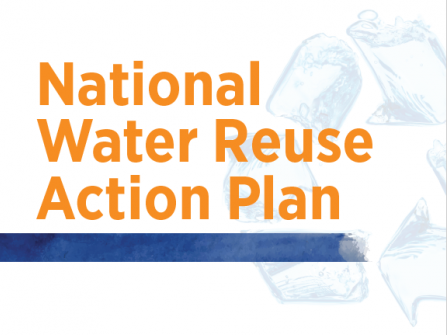 Through communication with action leaders, the information in the WRAP Online Platform will be updated routinely (e.g., quarterly) to maintain a relatively current reflection of each action's implementation. These routine action-specific updates will convey progress, including progress on implementation milestones, new entities collaborating on actions, and links to relevant action outputs.
>Do not delete this text. This a placeholder for the table. It will not be displayed on the page<
For more information about how to get involved with the National Water Reuse Action Plan, please reach out to action leaders and partners, including EPA's team (waterreuse@epa.gov).