Current Effluent Guidelines Program Plan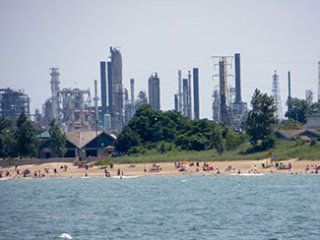 Effluent Guidelines Program Plan 15 (Plan 15)
announces one new rulemaking and several new studies.
EPA continues to focus on assessing opportunities to limit per- and polyfluoroalkyl substances (PFAS) discharges from multiple industrial categories, as outlined in the 2021 PFAS Strategic Roadmap.
On this page:
---
Rulemaking
EPA has determined that revisions to the effluent guidelines and standards for the Landfills Category (40 CFR part 445) are warranted.
---
Studies
---
Related Actions
EPA is not pursuing further action for the Electrical and Electronic Components Category (40 CFR part 469) at this time but will continue monitoring this category for PFAS discharge data through the POTW Influent Study. EPA will also continue to monitor PFAS use and discharges from the Pulp, Paper, and Paperboard Category (40 CFR part 430) and airports.
---
Updates on Previously-Announced Rulemaking
---
Documents
All supporting materials for Plan 15 can be found on EPA's docket at
regulations.gov
. The Docket Number is EPA-HQ-OW-2021-0547.
---
Get involved in EPA's planning process
---
Additional Information
For additional information, please contact Doruntinë Rexhepi (rexhepi.doruntine@epa.gov), Project Manager, at 202-566-2532.