Current Effluent Guidelines Program Plan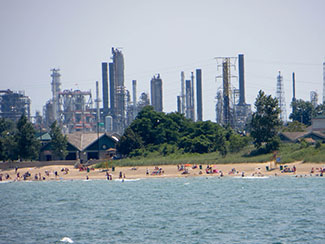 Final 2016 Effluent Guidelines Program Plan
identifies one new rulemaking (and the associated schedule) for the
Steam Electric Power Generating Category
. EPA has concluded that no additional industries warrant new or revised effluent guidelines at this time. Additionally, EPA is:
initiating a study to look holistically at the management of oil and gas extraction wastewater from onshore facilities. The focus of this study is not to look specifically at any one existing effluent guideline category. Rather, EPA intends to engage with stakeholders to evaluate approaches to manage both conventional and unconventional oil and gas extraction wastewater from onshore facilities, including but not limited to an assessment of technologies for facilities that treat and discharge oil and gas extraction wastewater.
initiating a study of the Electrical and Electronic Components Category. The focus of this study will be on changes within the industry since the 1983 rulemaking, particularly as these changes pertain to wastewater characteristics and wastewater treatment technologies.

continuing to collect industrial wastewater treatment technology performance data for its

Industrial Wastewater Treatment Technology Database

, for use in future annual reviews. EPA also identified several additional categories for further review based on the findings from its recent annual reviews.
Other studies referred to in the plan:
---
Documents
All supporting materials for the 2016 Plan can be found on EPA's docket at
regulations.gov
. The Docket Number is EPA-HQ-OW-2015-0665.
---
Get involved in EPA's planning process
---
Additional Information
For additional information, please contact Phillip Flanders (flanders.phillip@epa.gov), Project Manager, at 202-566-8323.